Driftless Brewing Co. in Soldiers Grove has completed a $1.1 million expansion project that includes a much larger brewing system and a new taproom that opened May 24.
And with increased production, its beers have become available in a five-county area that includes La Crosse.
As part of the building renovation and equipment expansion completed in February, the brewery at 102 W. Sunbeam Blvd. in Soldiers Grove has switched to a 15-barrel system from a one-barrel system.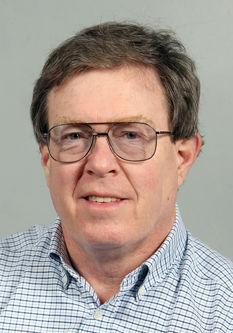 With the larger system, Driftless Brewing may produce about 800 barrels of beer in 2019, up from 120 barrels in 2017, said Cynthia Olmstead, the brewery's business operations director. There are 31 gallons in a barrel of beer.
The new taproom is open from 3 to 9 p.m. Fridays and 1 to 9 p.m. Saturdays and has 10 beers on tap. "We are not serving food, but patrons can bring take-out food from area restaurants to eat with their beer," Olmstead said.
"Nonalcoholic beverages are available as well. Growlers and growler-fills and six packs are available to go," Olmsted said. "Merchandise includes hats, shirts and glassware for sale."
General Beverage recently began distributing Driftless Brewing beers in five southwest Wisconsin counties — Crawford, Vernon, La Crosse, Monroe and Juneau.
Driftless Brewing beer has been available in the La Crosse area for about a month, Olmstead said. With the previous one-barrel brewing system, its beer was available only in Soldiers Grove, Viroqua and Gays Mills.
A grand opening celebration for the new taproom is planned for July 20. For more information, call 608-624-5577 or visit www.driftlessbrewing.com or the brewery's Facebook page.
---
Salon Zeyta opened Saturday at its new location at 1824 George St. in La Crosse, owner Theresa Paddock said. She started the business in 2012 at its previous location at 1430 Main St. in Onalaska.
"When the opportunity to move to the new location was presented, I felt the stars were aligning and I could bring my business to the community where I was raised and currently live," Paddock said of the move.
Salon Zeyta is a full-service hair and waxing salon. Services include cutting hair, coloring, smoothing treatments and waxing.
Hours are 10 a.m. to 8 p.m. Tuesday, Wednesday and Thursday; 9 a.m. to 6 p.m. Friday; by appointment only on Saturday; and closed Sunday and Monday.
---
Friday was the last day for A&S Clothing Co. at 321 Main St. in downtown La Crosse.
Owners Aaron and Stephanie Tourville said they both have full-time jobs elsewhere. "It got to a point where we were so busy, we had to choose what was most important to us," Aaron said of the couple's decision to close the store.
"We'll definitely miss the other downtown businesses and the relationships we've built with people," Stephanie said.
A&S Clothing mostly sold women's fashions, but also had some men's apparel. The Tourvilles started the business in November 2016 at 506 Main St., and the store had been at 321 Main St. since June 2018.
---
Register for more free articles.
Stay logged in to skip the surveys.
Jacki Jaeger opened KEPS Naturals on Saturday at its new location at 123 N. Water St. in downtown Sparta.
Jaeger, who started in the business in 2012, had been operating KEPS Naturals and KEPS Kids in adjacent storefronts in the 100 block of South Water Street. "We had a fire in the basement of KEPS Kids Feb. 2 and although the fire didn't reach the retail floor and things could have easily been much worse, we still decided to close down that location because of the smoke damage and work ahead," Jaeger said. "I then saw a building come up for sale just a block away and decided to go for it and start fresh."
Jaeger bought and extensively remodeled the building, and said she has combined KEPS Naturals and KEPS Kids into one big retail space.
"KEPS is an eco-friendly retail store that sells made-in-the-USA clothing for adults and kids, handmade jewelry, natural body products, essential oils and diffusers, smart books and toys for kids, unique gifts, local art/ books/ CDs, crystals, organic makeup, home goods, art supplies and many mindful finds," Jaeger said.
Hours have expanded with the move and are 9 a.m. to 6 p.m. Monday through Friday and 9 a.m. to 4 p.m. Saturday. Jaeger plans to hold a grand reopening celebration sometime in July.
For more information, call 608-269-KEPS (5377) or visit the KEPS Facebook page.
---
The Pilates Studio LLC in Suite 320 at 1052 Oak Forest Drive in Onalaska has created a new division to launch a comprehensive pilates teacher training program in August, said Heather Happel, who owns the studio with Heather Froh.
The studio, which opened in 2010, has become a Pilates Sports Center Official Training Center and will host an open house on the new program at 6 p.m. June 13.
"When you finish our 450-hour program, you will be employable as a pilates instructor anywhere in the world," Happel said. For more information, call the studio at 608-781-2656 or visit www.pilatesstudiolax.com or the studio's Facebook page.
---
Kris Hoff opened KH Grooming on May 18 in part of the Paws 24/7 Dog Day Care building — the former Dakota Area Community School building — at 220 Golden Rule Road in Dakota, Minn. Paws 24/7 opened in November.
Hoff is KH Grooming's owner and grooms dogs. "I previously worked for other businesses with grooming and now finally took the step to become a first-time business owner/groomer," Hoff said.
KH Grooming's hours are 9 a.m. to 5 p.m. Monday through Saturday. Appointments are required for grooming, although Hoff takes walk-ins for nail trims.
---
Kathy Cipriani opened Doogie's Doggie Daycare & Spa on May 20 at 312 Superior Ave. in downtown Tomah, and will hold a grand opening celebration on Friday. "Most events probably will be between 11 a.m. and 2 p.m.," she said of the grand opening.
Cipriani bought the building on April 2 and spent about four weeks remodeling it for her new business, which offers retail products for dogs and cats, dog day care, dog training, dog parties and grooming for dogs. Grooming soon will be available for cats as well.
Doogie's retail products for cats and dogs include a variety of foods, healthy treats and CBD (cannabidiol) products, Cipriani said.
Doogie's hours are 6 a.m. to 6 p.m. Monday through Friday, and 7 a.m. to 5 p.m. Saturday, said Cipriani, who plans to eventually offer Sunday hours. Training and parties also will be available at other times.
"There was a huge need for this in Tomah," Cipriani said of Doogie's, which is named after her late dog. She hopes to someday have a location large enough to also offer boarding and rehabilitation services.