Owner Sue Hill has expanded and slightly renamed her Elite Repeat Consignment shop, which opened Thursday in its new location at 1006 S. 19th St. in the Jackson Plaza shopping center in La Crosse. The shop closed at the end of January at its previous location at 1601 Jackson St., a former house that Hill recently sold.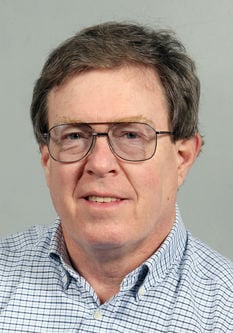 Elite Repeat Consignment & More is the new name of the shop, which will have its grand opening March 2 and 3, Hill said. She continues to buy, sell and trade gently-worn higher-end women's clothing, shoes, accessories and jewelry, as well as furniture and home decor. She added "and more" to the business name partly because, for the first time, she also has several people leasing space from her to sell their merchandise, such as antiques, collectibles, repurposed items and home decor.
And with the move to the new location, Hill also has come up with a new alternative to moving or estate sales. "People will be able to bring their things here for sale," she said.
"I felt the foot traffic was dying over there" at the previous location, Hill said of her decision to move the business. "I think this shopping center is really taking off," she said. "I'm so excited about it."
Store hours are noon to 5 p.m. Monday; 10 a.m. to 5 p.m. Tuesday, Wednesday and Friday; 10 a.m. to 6 p.m. Thursday; 10 a.m. to 3 p.m. Saturday and closed Sunday. "Down the road, hours may change" to accommodate customers, Hill said.
---
The Fantastic Sams hair salon in Shelby Mall has moved to 2412 State Road, in the Village Shopping Center in La Crosse.
It opened in the new location on Feb. 1, said owners John and Pam Engebretson of La Crosse. They also own the Fantastic Sams hair salon in the Crossing Meadows shopping center in Onalaska, as well as the Fantastic Sams in Winona, Minn.
"We do better when we're in a location next to a big grocery store," John Engebretson said of the new location, which is across from Festival Foods in the Village Shopping Center. "It's more convenient for our guests." The Engebretsons' Onalaska salon also is near a Festival Foods supermarket.
Fantastic Sams is a full-service salon that cuts hair for men, women and children and also offers coloring, perms and waxing. "No appointment is needed for any service," John Engebretson said.
Hours at the Village Shopping Center's Fantastic Sams are 10 a.m. to 8 p.m. Monday through Thursday; 10 a.m. to 7 p.m. Friday; 9 a.m. to 5 p.m. Saturday; and 10 a.m. to 4 p.m. Sunday. A grand opening celebration is planned for sometime this spring. For more information, call the salon at 608-788-2266 or visit www.fantasticsams.com or the La Crosse salon's Facebook page.
---
Drs. Melissa Copps and Kristine Halverson have moved their Maplewood Dental practice from 1202 County Road PH in Onalaska to 2830 Darling Court in La Crosse, near the La Crosse Wellness Center. They began seeing patients in the new location Jan. 30.
Copps and Halverson said their practice outgrew its previous location, and that moving to the new one has allowed them to create additional hygiene hours to accommodate patients, and provides room for future growth. They were involved in designing the newly constructed building and said it's a state-of-the-art facility with its own parking. It also has a coffee bar and beverage station for patients in the reception area. An open house will be held, possibly in mid- to late March.
Maplewood Dental offers dental care for the entire family. Some of its services include cosmetic procedures, including veneers, whitening, crown and bridge work; sedation dentistry; implant restorations; extractions and root canal therapy.
---
Dale Warthan opened the D&D Diner on Feb. 10 in part of the Sparta Travel Center building at 4105 Theater Road on the far east side of Sparta. The travel center, which is just off Interstate 90, also houses a BP gas station/convenience store.
"We have an all-you-can-eat fish fry on Friday nights and we have breakfast all day, every day," Warthan said. "We also have daily specials" such as chicken and dumplings, baked chicken and an open-face hot beef sandwich and mashed potatoes with gravy. The diner's menu also includes such things as hamburgers, chicken sandwiches and ribeye, T-bone and sirloin steaks. Some of its desserts include cake, pie and fried ice cream. Beer and wine also are available.
Hours are 5:30 a.m. to 8 p.m. Monday, Tuesday, Wednesday, Thursday and Saturday; 5:30 a.m. to 9 p.m. Friday; and 6 a.m. to 2 p.m. Sunday. The diner's grand opening probably will be in mid-March, Warthan said.
Another restaurant had occupied the space until it closed last fall. Warthan opened his diner after the place received a facelift that included painting, new carpet and new furniture.
Warthan also owns D&D Trucking in Sparta, a trucking business that he and his late father, Del, started in 2006. He decided to use the D&D name for the diner as well.
For more information, call the diner at 608-269-1816 or visit its Facebook page. Warthan plans to have a website soon.