Sixty-seven years after it began, the Althoff Sales & Service farm equipment business in downtown Bangor closed with an equipment and parts auction Friday and Saturday.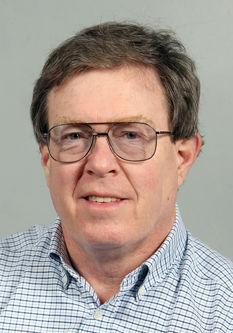 The business at 1415 Commercial St. closed because of declining sales due to a downturn in the farm economy that has lasted about five years, owner Steve Althoff said. "It's because of a lack of revenue, and a lot less farms" than there were years ago, he said. Althoff Sales & Service had five employees before a few service employees were laid off a few weeks ago.
George and Delores Althoff started the business in 1952 and Steve bought it from them in 1996. It sold and serviced equipment for both dairy and grain farmers, such as feeding, watering and manure handling equipment, and grain bins, dryers and grain handling equipment.
Steve Althoff said he has found a buyer for the Althoff Sales & Service building and land, but declined to say who that is. Althoff plans to look for another job.
---
Construction is expected to begin Monday on a new McDonald's restaurant that will replace the existing one at 2810 S. Losey Blvd. on the South Side of La Crosse. And starting Monday, the existing restaurant — which will be razed sometime soon — will be open only for drive-thru service.
Rick Lommen, president of Onalaska-based McDonald's franchisee Courtesy Corp., had no prediction last week on how long drive-thru service will continue at the current restaurant.
Lommen has said it's time to replace that building, which opened in 1976. The new restaurant will be built just north of the current one, and is expected to open by mid-summer. Courtesy Corp. operates 62 McDonald's restaurants in western Wisconsin, southeastern Minnesota and northeastern Iowa.
---
You have free articles remaining.
Register for more free articles.
Stay logged in to skip the surveys.
Tara Shawley has opened Granny's Good Stuff Resale at 103 N. Water St. in downtown Sparta.
Shawley opened her new business on March 8 and plans to hold a grand opening celebration, possibly in June. "We carry everything from antiques to toys, military, jewelry, furniture, glassware and more," she said.
Shawley said her husband has been selling items on eBay for about eight years. "We had talked about opening a retail store for several years," she said. "We had the opportunity to do it, and Sparta doesn't have a store like this. We wanted to have a secondhand store that wasn't clothing."
Store hours are 10 a.m. to 6 p.m. Wednesday through Saturday, 10 a.m. to 2 p.m. Sunday and closed Monday and Tuesday.
---
Also in downtown Sparta, Penny Stock and Nathan Nichols have opened Get Your Fix CBD Products and Phone Repair at 144 N. Water St.
The new business opened Jan. 21 and its grand opening celebration probably will be in late spring or in the summer.
Nichols repairs a variety of mobile devices such as iPads and mobile phones.
The store also sells CBD (cannabidiol) products such as oils, sprays, tinctures and vapes and edibles such as candy, pretzels, gum, lollipops, popcorn and gummies.
Get Your Fix's hours are 11 a.m. to 6 p.m. Tuesday through Saturday and closed Sunday and Monday. For more information, call Stock at 608-633-4440 or Nichols at 608-351-9244 or visit the store's Facebook page.