The owners of the year-old Fathead Steve's food truck have opened Fathead Steve's Bar & Grill in the former The Dive Bar location at 1920 Ward Ave. on the South Side of La Crosse.
Steve Vogt, Paul Gauquie and John "Willi" Waters bought the bar and grill business July 10 and immediately renamed it. Exterior signs with the new name should be up within a couple weeks.
Their bar and grill's menu is a work in progress and at this point includes some of the food truck's most popular items, such as a Philly melt sandwich made with shaved prime rib, fried duck on greens, chorizo burrito, chicken tenders, pickle fries and french fries. It also includes freshly made pizzas and a Southwest salad. There also are weekly specials, such as pulled pork sandwiches.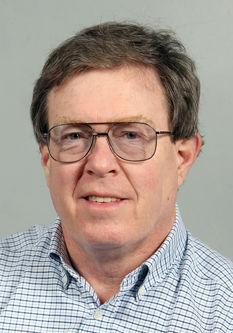 "The menu will be triple what it is now" within a couple weeks, Gauquie said last week, and definitely will include a variety of quesadillas.
Fathead Steve's Bar & Grill also has a full bar, two pool tables, four dartboards, a party room and a stage for live entertainment. And it soon will have video games.
The three owners will continue to operate their food truck, which began operating last July, and they will continue to offer catering.
"This is kind of a natural progression of the business," Waters said of adding a bar and grill. Waters, who is in charge of food, has been a chef at area restaurants for more than 20 years.
Hours are 3 p.m. to midnight Monday, 3 p.m. to 1 a.m. Tuesday, Wednesday and Thursday; 3 p.m. to 2:30 a.m. Friday; 11 a.m. to 2:30 a.m. Saturday and 11 a.m. to midnight Sunday. The bar and grill soon will begin opening at 11 a.m. Monday through Friday for lunch, Gauquie said.
---
Shane and Emilee Nottestad of rural Westby plan to open their third Zzip Stop convenience store by late August at 4050 Hwy. 35 in Genoa.
This spring, they bought the former Pedretti's Kwik Stop convenience store, which had closed last fall. The Nottestads razed the old building and are constructing a larger 3,200-square-foot building. They've also replaced the store's underground fuel tanks with new ones.
You have free articles remaining.
Register for more free articles.
Stay logged in to skip the surveys.
When it opens, the Genoa convenience store will offer fuel, a beer cave, tobacco products, a grab-and-go hot food bar with items such as broasted chicken and burgers made from beef from the Nottestads' farm, take-and-bake and baked-to-order pizzas, essential groceries and dairy products. Genoa has been without a gas station since Pedretti's closed.
As with the Nottestads' other Zzip Stop stores in Westby and La Farge, catering will be available.
"We thought it was a good opportunity," Shane Nottestad said of buying the Genoa property and building a new convenience store there. "We're trying to fill a need that people (in Genoa) thought was there." The new store probably will have about 13 employee, he said.
---
Cole Sherwood is the new owner of Sherwood Recycling Inc., the new name for Sherwood Forest Recycling, at 112 E. Washington St. in Tomah.
He bought the business July 1 from his grandfather, Robert Sherwood, who founded the company and who will work there part time.
The recycling business began in the town of Tomah as a salvage yard in 1967, and began buying aluminum cans in 1972. The business moved into Tomah in 1986.
It buys non-ferrous metals such as aluminum, stainless steel, copper and brass, as well as car batteries. It also accepts (but does not buy) heavy-duty appliances and dry, flattened cardboard. Hours are 8 a.m. to 5 p.m. Monday through Friday and 8 a.m. to noon Saturday.
Cole Sherwood is a 2010 graduate of Tomah High School and a 2012 graduate of the University of Wisconsin-Richland (now University of Wisconsin-Platteville Richland), where he received an associate degree in business management.
After graduating from college, he returned to Tomah and the recycling business, at his grandfather's request.
"I think he'll do good," Robert Sherwood said of his grandson. "He's been going there since he was 5 years old, helping me down there. And he's grown up with a lot of my customers."