Five Star Eggroll, which has operated a food truck from Holmen for more than four years, is adding a sit-down restaurant that's scheduled to open July 8 at 1203 La Crosse St. in La Crosse.
Ger Xiong and his wife, Ah Moua, are taking over the former Thao's Thai Restaurant and Deli location. June 15 was the last day for the latter restaurant, which opened in January 2018.
Moua said last week that she and her husband will continue to operate their food truck, which offers Chinese food and is at the corner of South Holmen Drive and Hale Drive when it's not at an event. Five Star Eggroll is best known for its egg rolls, she said.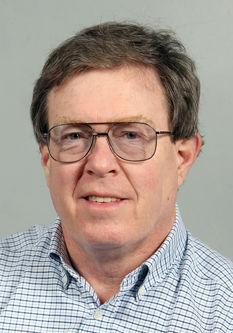 "A lot of our customers said we should open a restaurant," Moua said of the couple's decision to add the sit-down eatery, which will offer both Chinese and Thai food. "And we wanted to grow our business."
Xiong and Moua both were born in Thailand. They started their food truck in April 2015. For more information, visit Five Star Eggroll's Facebook page.
---
Staying on top of entertainment trends, Toby Farley and Clinton Melendez are expanding The Driftless Axe LLC bar and axe-throwing business at 300 S. Fourth St. in downtown La Crosse as of July 1 by adding a vintage arcade and a second bar in the adjacent former Players Bar space.
With the expansion, the business name will change to The Driftless Axe and Arcade, Farley said. June 1 was the last day for Players Bar.
"We should have 35 to 40 games" in the new arcade bar space, Farley said. Besides classic games such as Pac Man, Donkey Kong and Derrick Elder Double Dragon, he said, "We'll also have pinball machines. We have a vintage arm wrestling game, and a couple Skee-Ball machines. We'll have a little bit of everything." All games will cost 25 cents per play.
Arcade bars have become popular in the past few years, Farley said. "In the last two years, you're seeing them pop up all over the place," he said.
Staying on top of entertainment trends is one reason why Farley opened (and continues to operate) The Great Escape of La Crosse escape room business in 2016, and why he and Melendez opened The Driftless Axe last November.
---
Defyant Motorsports, also known as DMS Auto Service, opened June 4 at its new location at 103 Twilite St., along the pike, in La Crescent.
Derrick and Allison Elder own the business, which began in 2011 at its previous location at 2967 Airport Road in the Airport Industrial Park. "We outgrew that location," Derrick Elder said. The new one is much larger and has more visibility, he said.
Defyant is an automotive repair facility that specializes in European, other imported and performance vehicles. Some of the services it offers include diagnostic inspection, mounting and balancing tires, oil changes, engine and transmission replacement, welding and fabrication, forced induction installation and nitrous tank filling.
Hours are 8 a.m. to 5 p.m. Monday through Friday and closed Saturday and Sunday.
For more information, call 608-781-1303 or 507-551-2074, or visit the firm's Facebook page.
---
A business with a familiar name has returned to Coon Valley.
Pete Holte and Marsha Oliver Groth opened the Fjord Bar and Grill on May 1 at 404 Central Ave. in that community.
The Fjord bar had operated there for many years until 2015, when new business owners renamed it Pooker's Place. That business closed in July 2017 after two years and was replaced in October 2017 by Binge Ride Pizza, whose owners later switched to the Route 14 Pizza & More name. The pizza restaurant closed in April.
"It always had a certain draw," Holte said of the Fjord and its name. "I was born and raised in this area and frequented it" years ago. "I want to bring back that neighborhood atmosphere." He has installed a pool table, an electronic dart board and other games.
The Fjord has beer, liquor and a limited selection of wine, Holte said. As for food, it has build-your-own burgers, appetizers and homemade pizza and soon will have chicken breast sandwiches and fish sandwiches.
Hours are 4 to 11 p.m. Tuesday, Wednesday and Thursday, 4 p.m. to 1 a.m. Friday, 11 a.m. to 1 a.m. Saturday, 11 a.m. to 8 p.m. Sunday and closed Monday.
For more information, call 608-452-3600. The Fjord soon will have a website and Facebook page.
---
The ALDI grocery store at 37547 U.S. Hwy. 18 in Prairie du Chien will have a grand reopening and ribbon-cutting ceremony at 8:25 a.m. Thursday to mark completion of a major remodeling project. There will be gift cards for the first 100 customers, and shoppers can enter a sweepstakes.
The grocery chain says the project is part of a $1.9 billion investment ALDI is making to remodel and expand more than 1,300 stores nationwide by the end of 2020. It said the projects are resulting in increased product offerings, including more fresh food and many organic, convenient and easy-to-prepare items. ALDI also says the stores feature open ceilings, natural lighting and environmentally friendly building materials.
The business news you need
With a weekly newsletter looking back at local history.