Tan M. Pham, who was 12 when his family fled South Vietnam just before it fell to communist troops, has started a Vietnam food tour business.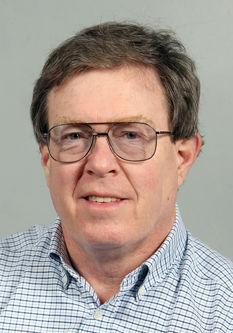 Pham and his wife, Susan, live in La Crosse and recently started Cuisine Adventure Tours. Its first two tours in Vietnam will be Oct. 20-27 and Nov. 3-10.
Pham will lead the tours, which will include the cities of Hanoi and Ho Chi Minh City (formerly the South Vietnamese capital of Saigon) as well as small villages. Food experiences will range from restaurants to backyard garden-to-table meals, he said. Participants also will visit local markets, museums and historic sites.
Pham said his father was a firefighter in the South Vietnamese air force, his mother owned a restaurant, and the family fled South Vietnam in 1975, three days before it fell.
His family settled in Eau Claire and after a year moved to La Crosse, where Pham received a bachelor's degree in computer science from the University of Wisconsin-La Crosse in 1987. He has worked for computer software and health care businesses since then.
He, his wife and their two children have made a half-dozen trips to Vietnam. "The first time (in 2001) we didn't know what to expect," he said. "It turned out to be a beautiful reunion" with relatives on his mother's side of the family, and the other people they met also were friendly, he said.
The tours do not include international flights. For more information, call 608-317-9198 or visit www.cuisineadventuretours.com or the firm's Facebook page.
---
Laura Lindow and Heather Kitzman opened Reflections on Water on Feb. 1 at 502 N. Water St. in downtown Black River Falls.
The new business offers tanning, whole body vibration, ionic foot soaks, BioMat sales and BioMat treatments, and crafts.
"We support local crafters and businesses with our sales shelf where we sell everything from our decor on the walls to essential oils to bath bombs to jewelry to teddy bears to spa products to totes to Himalayan salt lamps," Lindow said.
Hours are 7 a.m. to 7 p.m. Monday through Friday, 9 a.m. to 2 p.m. Saturday and closed Sunday.
You have free articles remaining.
Register for more free articles.
Stay logged in to skip the surveys.
Reflections on Water's telephone number is 715-670-0826 and the business is on Facebook. It doesn't have a website yet.
---
Vanity, a Fargo, N.D.-based women's clothing chain, has announced it will close its 137 stores – including the one at Valley View Mall in La Crosse – after more than 50 years in business.
Signs in the La Crosse store say a store-closing sale is under way and that the chain is going out of business.
"We've been told March 31 is the anticipated closing date" for the La Crosse store, said Laurie Cafe, Valley View Mall marketing director.
An Associated Press story quoted Vanity board Chairman Jim Bennett as saying the company has filed for bankruptcy protection. He said competition from Internet retailers significantly impacted the company's bottom line.
Vanity was incorporated in 1966 and has stores in 27 states. It employs as many as 1,700 people, with more than 100 employees at its corporate headquarters in Fargo.
---
Rebecca A. Frey has opened R.A. Reflexology at 5680 Canary Ave. near Sparta.
Feet, hands, ears and face reflexology sessions are available. Face reflexology is a natural face lift that Frey does with Madagascar jade stones.
Some other services she offers include Reiki treatments, light language grid work and switch wording. "Reiki can be done on humans as well as animals, and one does not need to be present to receive Reiki," she said.
Frey said she is a national board-certified reflexologist and has a master's degree in light language. She has 10 years of experience.
R.A. Reflexology's telephone number is 608-272-3623 and it also is on Facebook.