A year after she moved from Paris, France, to the Holmen area, Claire Prudent plans to open her new French-Tastic Bakery by the end of the month at 1125 Main St. in Onalaska.
The French bakery is between an Edward Jones office and Mainstream Boutique, near the Center 90 shopping center at Main Street and Sand Lake Road.
Prudent graduated in 1992 from Onalaska High School, where she had been a foreign exchange student for a year.
Prudent said she will make sourdough bakery goods from scratch with organic ingredients. "All of the breads will be sourdough," she said. "There is no yeast or sugar. It's the traditional French bread."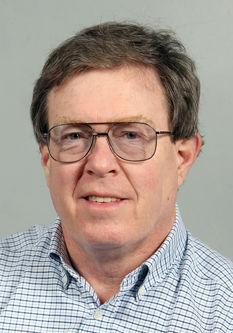 The bakery also will make croissants, quiche and pastries, Prudent said. Hours tentatively will be 7 a.m. to 2 p.m. Wednesday through Saturday, 8 a.m. to noon Sunday and closed Monday and Tuesday. The bakery's telephone number will be 608-781-4011.
Prudent has been a professional baker for more than three years.
She trained under famous French chef Thierry Marx, and has diplomas from two culinary schools in Paris – Cuisine Mode d'Emploi(s), which Marx started; and Ferrandi Paris. She also is a graduate of Academie de Paris, which certifies her as a professional baker in France.
---
La Crosse's newest retailer of CBD (cannabidiol) and other products made from hemp will open soon across from the University of Wisconsin-La Crosse campus.
Allan Andonegui plans to open Rolling Trees on Saturday at 1910 Campbell Road. The new store's grand opening will be the same day.
Andonegui said Rolling Trees will offer muscle therapy sessions — essentially massages with regular or CBD lotions. And it will sell CBD products such as creams, lotions, oils, vaporizers, gummies and other edible products, and hemp apparel.
You have free articles remaining.
CBD is a compound that's increasingly being used in lotions, dietary supplements, food products and other items. Advocates for CBD say it offers health benefits such as relieving pain, anxiety and inflammation.
Store hours will be 9 a.m. to 8 p.m. Monday through Friday, 10 a.m. to 4 p.m. Saturday and closed Sunday.
---
On the Corner has opened at 800 Superior Ave. in downtown Tomah, in part of the building where Joline Powell opened her Vino Anjo wine bar in January.
Powell also owns the On the Corner business, said Judy Jonson Faulkner, who manages it for her. Judy said she and her husband, Dale Jonson, own the building.
On the Corner opened April 4 and sells pottery, paintings, watercolors, jewelry, baskets, handmade soaps, leather works and other items made by area artists. it also sells some edible items, such as chocolates and cranberry treats, along with coffee and tea.
"We also offer classes in things like wellness, creativity, gardening, cooking, painting and collages," Jonson Faulkner said.
Hours are 11 a.m. to 5 p.m. Wednesday, Thursday and Friday; and 11 a.m. to 3 p.m. Saturday and at other times by chance. For more information, visit On the Corner's Facebook page.
---
The combination A&W/Long John Silver's restaurant at 111 W. Andres St. in Tomah has closed, and the property is for sale or lease, co-owner Kim Reeve told me last week.
The closing was announced in a May 15 post on the restaurant's Facebook page.
"It was mostly staffing," Reeve said, when I asked him why the restaurant closed. It was difficult to recruit enough employees, he said
The restaurant, just north of the intersection of Interstate 94 and Hwy. 12 on the city's far north side, opened in 2005.