Evan Mau's original Gaming Generations store at 714 La Crosse St. is moving to the former Suppz location, Suite 103 at 40 Copeland Ave., in Three Rivers Plaza, effective April 1. Suppz moved last fall.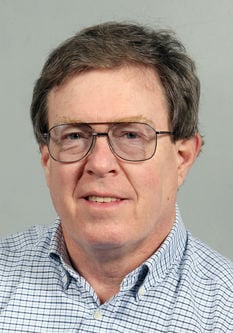 Mau worked at the former Trade-A-Game store at the La Crosse Street location before buying its inventory in 2007 and opening Gaming Generations. The store sells video games, consoles and accessories, as well as video game-related toys, board games, puzzles and apparel.
"We will also be doing repairs out of the new location," Mau said. "Everything from cell phones to tablets, laptops, gaming consoles, handhelds, etc. We currently have (Gaming Generations) locations in La Crosse, Onalaska, Eau Claire, Stevens Point, Wausau and Sheboygan."
Hours at the new Copeland Avenue location will be 10 a.m. to 8 p.m. Monday through Saturday and 11 a.m. to 6 p.m. Sunday.
Mau said he decided to move the La Crosse store to Three Rivers Plaza because it's a newer building with more pedestrian and automobile traffic. For more information, visit www.gaminggenerations.com or the store's Facebook page.
---
Deb Heiden opened Debo's Resale on March 10 at its new location, the former Vintage Flashback store at 614 Main St. in downtown La Crosse.
Heiden started her business in March 2016 at 726 S. Seventh St.
She said she decided to move because "I wanted to get downtown and participate in all of the downtown activities. And there's more foot traffic here."
She recently joined the Downtown Mainstreet Inc. organization.
The new storefront is slightly larger than the previous one, Heiden said. "I've created kind of a rustic garden space," she said, in a room that features many garden-type items.
Heiden buys and sells used furniture, home decor and costume jewelry.
Her son, Max Heiden, helps her run the store and also repairs iPads and iPhones and sells refurbished ones.
With the move, Heiden has expanded Debo's Resale's hours to 10 a.m. to 6 p.m. Monday through Friday, 10 a.m. to 4 p.m. Saturday and 11 a.m. to 3 p.m. Sunday.
For more information, call the store at 608-498-9719 or visit its Facebook page.
---
The Holmen Village Board has approved a certified survey map for a new Verve, a Credit Union location at Hale Drive and Main Street in Holmen. The site is across the street from where a new Festival Foods and a new Kwik Trip also will be built this year.
The certified survey map was approved by the board at its March 9 meeting, and village officials said Verve plans to break ground for the new credit union office in April.
A Verve spokesman declined to provide additional details about the project — such as when the new location will open — to me last week.
Verve has 15 locations in the Fox Valley and La Crosse areas, including an office at 515 Amy Drive in Holmen. Founded in 1937, it has more than $750 million in assets and more than 58,000 members.