A longtime gift store on La Crosse's North Side reopened last week after a facelift, with new owners and a slightly different name.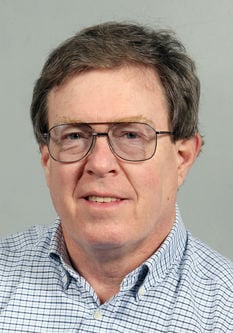 Cheryl Dennison and Kelley Becker opened their Gifted Hands Redesigned store on Monday at 1200 Caledonia St., where a unit of La Crosse County government had operated Gifted Hands since 1981. The gift store had closed Dec. 30 for the transition and an interior facelift.
The previous store sold on consignment handcrafted items made by senior citizens. But county officials decided they couldn't financially justify continuing to do that, and began looking for other ways to continue the business. They approached Dennison and Becker, who also own Craft & Vendor Marketplace at 511 Main St. in downtown La Crosse.
Dennison and Becker rent spaces to vendors at Gifted Hands Redesigned, as they do at their downtown store.
"We have about 36 vendors in here," all of whom formerly had items in Gifted Hands, Becker said in an interview last week at the North Side location. Starting this week, any vendor can rent a space at Gifted Hands Redesigned, regardless of their age or where they live. The storefront probably is large enough for about 60 vendors, Becker estimated.
The gift shop probably soon will have more variety than it's had in the past, she said.
"We think there's a lot of potential here on the North Side," Becker said, explaining why she and Dennison were interested in operating a second store. They plan to have sidewalk sales at the new location in the warmer months, she added.
For now, hours at Gifted Hands Redesigned are 9:30 a.m. to 3 p.m. Monday through Friday and 10 a.m. to 4 p.m. Saturday. Hours will expand In early March.
The store's grand opening celebration will be March 23. For more information, call 608-784-4500 or visit the store's Facebook page.
---
Kitchen Wise opened in October in La Crosse.
The kitchen, pantry and bathroom cabinet organizing business sells and installs products such as custom roll-out shelves, base and wall cabinet pull-outs, drawer organizers, lazy Susans, pantry organizers and blind corner pullouts and swingouts, to help customers reduce clutter and be more organized and efficient.
Kitchen Wise offers complimentary in-home consultations, said Troy Boelke, the company's director of marketing; and David Kish, director of operations. A Kitchen Wise design consultant visits with the homeowner to discuss their needs and wants, shows them product samples, and measures the space in order to come up with a price quote. After that, the same consultant takes care of everything from product ordering to scheduling installation.
Kitchen Wise is based in La Crosse; it also has locations in Minneapolis and Columbus, Ohio, and is beginning to actively franchise the business to other markets across the nation, Boelke said.
Kitchen Wise has partnered with Habitat for Humanity in La Crosse to give back to the community, he said. "Our partnership with Habitat for Humanity includes providing Habitat homes with space-saving and ease-of-access donated organizer products," he said.
---
LiveWell Chiropractic & Wellness opened Jan. 29 at its new location at 1802 State Hwy. 16, on the east side of Highway 16 just north of Gillette Street, in La Crosse.
Angela Frank, doctor of chiropractic, opened the practice in 2011 at 219 Pearl St., where it remained until the move last month.
"We moved to allow more families easier access, better parking and convenience to our office," she said. "We are a pediatric, prenatal and family practice, so it's important that people have easy access." The public is invited to the new location's grand reopening from 5 to 7 p.m. March 1.
Frank said she specializes in pediatric, prenatal and family wellness chiropractic treatment. Office hours are 8 a.m. to 5 p.m. Monday and Wednesday, 3 to 5 p.m. Thursday and 8 to 10 a.m. Friday. "We prefer that people call to make an appointment," she said.
Frank earned a bachelor's degree in biology from Saint Mary's University in Winona, Minn., and then a doctor of chiropractic degree from Northwestern Health Sciences University in Bloomington, Minn. "I received my certification in pediatrics and prenatal care from the Academy of Chiropractic Family Practice and the International Chiropractic Pediatric Association," she said.