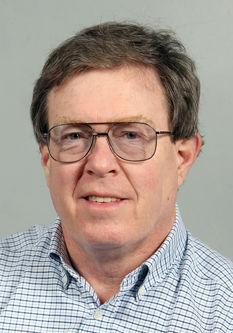 Tony Angelini, who owns Angelini's Ristorante in Onalaska and Mario's Chicago Beef & Hot Dogs in downtown La Crosse, plans to open Gino's Chicago Beef & Hot Dogs by April 1 in the former El Cerrito Mexican Restaurant location at 306 Sand Lake Road in Onalaska.
Meanwhile, the new Pizza Ranch restaurant at 3130 Chestnut Place in La Crosse, near the La Crosse Wellness Center and south of Famous Dave's restaurant on the west side of Highway 16, is scheduled to open Feb. 17.
Gino's will have the same menu items as the Mario's restaurant that opened last April, plus gelato made by Vero Gelato in the Chicago suburb of Franklin Park, Ill., with ingredients that are imported from Italy; and Italian pastries.
Angelini runs his restaurants with the help of his wife, Kelly. The La Crosse restaurant and the upcoming Onalaska restaurant are named after their sons, Mario and Gino.
Kelly Angelini said the La Crosse beef and hot dog restaurant has done well since opening last April at 118 S. Third St. A number of customers (from places like Holmen, Tomah, Houston and Winona) have encouraged the Angelinis to open an additional beef and hot dog restaurant.
The new Onalaska restaurant will be open Monday through Saturday. For more information, visit its Facebook page.
---
El Cerrito has closed temporarily and will open soon at a new location, according to a Dec. 28 post on its Facebook page. El Cerrito hasn't announced a new location yet.
Craig and Nancy Ferger of Arkdale, Wis., own the new Pizza Ranch restaurant on the far North Side of La Crosse. Nancy said last week that hours will be 11 a.m. to 9 p.m. daily once it opens Feb. 17, and it probably will have 45 to 50 employees.
Pizza Ranch is based in Orange City, Iowa, and its restaurants are known for their pizza, chicken, salads and desserts. As of Jan. 7, it had 210 restaurants in 14 states. The Fergers own two other Pizza Ranch restaurants, in Weston and Rhinelander, Wis.
Nancy said she and her husband chose La Crosse for their third Pizza Ranch partly because their daughter and son-in-law in Holmen encouraged them to open one in the area.
For more information, visit the new restaurant's Facebook page.
---
Andrew (A.J.) Gleason, who was raised in La Crescent and La Crosse, opened AJ's Bar & Grill on Jan. 8 in the former Frankie's Inn location at 139 S. Marshall St. in downtown Caledonia, Minn.
Gleason bought the building last June and has renovated it. He runs the business with the help of his daughter, Kinsey, and said his girlfriend Katy Cole and her son Alex, also have been a big help. "I own a few other businesses, mainly in the technology sector," Gleason said, such as Modern Technology Integrations, LLC.
Some of the bar and grill's most popular menu items include duck wings; chicken wings; the Firehouse Burger, made with pepper jack cheese, bacon, fire cheese curds, jalapenos and AJ's Fire Bourbon BBQ Sauce; and totchos, which are potato tots smothered in nacho cheese and topped with lettuce, tomatoes, green peppers, shredded cheese, jalapenos, sour cream and salsa. Tortilla chips can be substituted for the tots.
"They have a very good, rich flavor," Gleason said of duck wings. Ten varieties of wing sauces are available.
"This community has been really gracious to me," Gleason said of the reception his new business has received. He plans to be active in hosting fundraisers for local organizations.
AJ's is open from 11 a.m. to bar time Tuesday through Sunday and closed Monday. For more information, call 507-725-9903 or visit www.ajscaledonia.com or Facebook.
---
Mike Wintheiser, a financial advisor with the Edward Jones financial planning and investments firm, opened his new office Jan. 17 in The Offices @ 3208 building at 3208 State Road, at the intersection of Highway 33 and 32nd Street in La Crosse.
Hours are 8 a.m. to 5 p.m. Monday through Friday, and at other times by appointment. Wintheiser has 20 years of financial experience and joined Edward Jones in 2018. His is the fifth Edward Jones office in La Crosse, and an open house will be held there this spring.
The new office is in Suite A on the first floor of a two-story building owned by Wilson Thomas Properties LLC, a local long-term business and short-term residential leasing company. The building has additional office space available on the first floor. The second floor has furnished short-term residential rental units.
The business news you need
With a weekly newsletter looking back at local history.