A Greek restaurant will open later this year in the former home of the Elite Luncheonette, a longtime downtown La Crosse restaurant that was started in 1913 by a native of Greece.
Robbi Wolff plans to open Soula's Cuisina by Christmas at 412 Main St., which for many years was home to the Elite Luncheonette.
The new restaurant will be managed by her fiance, Greg Salarias, who is from Greece and who helps with her That Foreign Place gift shop and Christos Taverna, both at 107 S. Third St. Wolff said she plans to continue those businesses.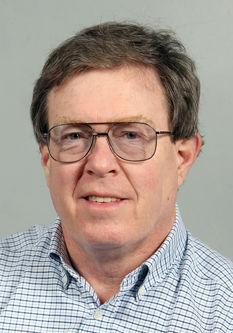 Salarias said Soula is his mother's nickname.
While Christos Taverna offers traditional and Greek-inspired appetizers, Soula's Cuisina will offer a full menu with traditional Greek cuisine, Wolff and Salarias said. Wolff has applied to the city for a beer and wine license for the new business.
The Elite Luncheonette was started in 1913 by Gus and Margaret Pappas, who sold homemade ice cream and candy there before adding a food menu. It later was operated by their son, Paul, and his wife, Judy, who sold it in 2000. Gus came to the United States from Greece at age 13.
The restaurant space was last occupied by Fat Sams Main Street Bistro, which closed in 2017 after five years in business.
---
Cailee Rae Werner will open her renamed Wisco Well & Goods studio on Monday at its new location in Suite A at 1202 State St., across West Avenue from MOKA coffee shop in La Crosse.
Werner previously operated the business as Exhale Massage Therapy & Wellness at 544 Second Ave. N. in Onalaska. "I have been a licensed massage therapist since 2015 and have had my own studio since 2017," she said.
The business offers massage therapy, Reiki therapy, yoga classes, handmade scented soy candles and massage products such as heat packs, pain relief cream and essential oils.
You have free articles remaining.
Hours are by appointment; for more information about offerings and online booking, visit www.schedulicity.com/scheduling/EMKYQ3. Werner said she hopes to have set office hours in the near future.
She plans to hold a holiday open house soon after Thanksgiving.
For more information, call 608-386-7945 or visit the studio's Facebook page. A new website is under construction.
---
Linda Stoeckly opened LBS Healing Rock Shop on Aug. 31 at 535 Main St., next to the Fitting Knit Shop, in downtown La Crosse.
The new business sells healing crystals and rocks, as well as healing candles, jewelry and CBD products. It also offers Reiki energy healing by appointment only.
The shop's hours are 11 a.m. to 6 p.m. Wednesday through Friday, 11 a.m. to 5 p.m. Saturday and closed Sunday through Tuesday.
For more information, call the shop at 608-797-2739 or visit its Facebook page. The business soon will have a website, Stoeckly said.
---
Prairie du Chien's second Casey's General Store opened in late August at 525 S. Marquette Road.
The former Shelly's Diner at that location was demolished last spring to make way for the new convenience/gas store. Casey's also has a store at 34487 Hwy. 35 N., just north of the Prairie du Chien city limits.
Hours at the new store are 5 a.m. to 11 p.m. seven days a week.
Casey's General Stores Inc. is based in Ankeny, Iowa. The publicly traded company operates more than 2,000 stores in 16 Midwestern stats.
For more information, call the new store at 608-326-1718 or visit its Facebook page.