Kathy and Chris Hackner opened Hack's Vintage on Aug. 24 in a former Standard gas station at 1131 Caledonia St. on La Crosse's North Side.
The new business specializes in vintage furniture, clothing, home goods and local art, and also takes consignments. Hack's Vintage also sells both new and vintage jewelry.
"As far as vintage furniture, our specialty is mid-century furniture," Kathy said.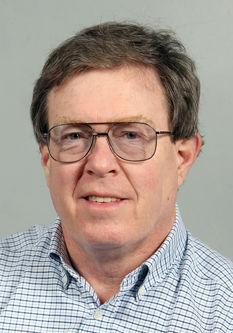 Store hours are 10 a.m. to 5:30 p.m. Tuesday through Saturday. The Hackners will hold a grand opening celebration on Sept. 21.
The Hackners bought the building last November and immediately began renovating it. Kathy said they hope to complete the renovation within a year. "Eventually I'll want new garage doors and some new windows in the garage area," she said.
The building was constructed in the late 1940s as a Standard gas station.
For more information, call the store at 608-519-0259 or visit its Facebook page.
---
Kraus-Anderson Construction Co. has completed construction work on the Landmark by the Rivers project at 525 N. Second St. in downtown La Crosse.
The renovation turned the century-old former La Crosse Plow Co. manufacturing facility into a mixed-use development with 64 luxury loft apartments and commercial space available for tenants such as retailers, restaurants and offices.
The 255,000-square-foot building features large windows, exposed brick, a fourth-floor clubhouse, rooftop deck with barbecue area, fire pits, outdoor TV and views of the Mississippi, Black and La Crosse rivers.
The original 74-foot-tall brick chimney stack has evening accent lighting and signage. Windows were replaced with custom frames to match the original windows.
"Any historic conversion has its challenges with unexpected surprises, but we were really pleased with the passion and creativity of each member of the team and the attention to detail of all the craftspeople who assisted in this exciting project," said Gail Cleary, whose JJAWC LLC corporation owns the development.
---
The community had been without a meat market for several years, until Charlie Reed opened Chuck's Old Fashioned Meats on Aug. 30 at 138 S. Kingston St. in downtown Caledonia, Minn.
You have free articles remaining.
It's in a building that for many years housed Albert's Grocery store. Besides fresh meat, the new business sells specialty food products as well as huge meat-and-cheese "chuckwagon" sandwiches.
"Most of the dry goods we have are from Minnesota and Wisconsin, from honey and syrup to seasonings and sauces," Reed said. "We hope to get into smoking (the market's own) products in the near future. We plan on doing jerky and snack sticks as well as summer sausage and other smoked items. Salmon will definite be on the list, too."
Reed, who is a Caledonia native, managed Ma Cal Grove Country Club for five years before starting his new business.
Hours are 10 a.m. to 6 p.m. Monday through Friday, 10 a.m. to 4 p.m. Saturday and 10 a.m. to 2 p.m. Sunday.
For more information, call the meat market at 507-725-2333 or visit its Facebook page.
---
Shane and Emilee Nottestad of rural Westby opened their third Zzip Stop convenience store on Aug. 28 at 4050 State Hwy. 35 in Genoa.
This spring, they bought the former Pedretti's Kwik Stop convenience store, which had closed last fall. The Nottestads razed the old building and constructed a larger 3,200-square-foot building. They also replaced the store's underground fuel tanks with new ones.
Their new Genoa convenience store is open from 5 a.m. to 10 p.m. seven days a week, and will hold a grand opening celebration sometime soon.
It sells fuel and also has a beer cave, tobacco, grab-and-go hot bar items such as broasted chicken and burgers made from beef from the Nottestads' farm, take-and-bake and baked-to-order pizzas, essential groceries and dairy products.
Genoa had been without a gas station since Pedretti's closed.
---
Three years after it closed, Rick Gardner has purchased the Onalaska Scale business and property at 841 Second Ave. S.W. in Onalaska and renamed it ONA SCALE.
"The scale is up and running, allowing truckers to weigh their load and avoid fines for overloading their trucks," Gardner said last week. The renamed business reopened about two weeks ago, he said.
"The business has new signage reflecting the Onalaska High School colors," Gardner said. "The cost to weigh is $2 per axle," he added.
ONA SCALE is west of and behind the Onalaska Dairy Queen.
For more information, call Gardner at 608-780-8136.