Heather and Justin Yahnke will open their second Heavenly Crossroads Salon & Spa on Wednesday in the new Old Town Center development at 208 S. Holmen Drive in Holmen.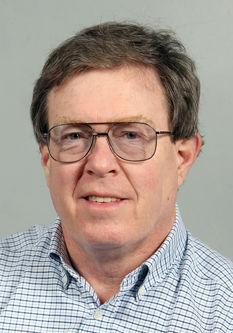 They also will continue to operate the Heavenly Crossroads Salon & Spa location that they opened in December 2016 at 2835 Darling Court, in part of the building that houses the La Crosse Wellness Center on La Crosse's far North Side.
Like the La Crosse location, the new Holmen salon and spa will offer haircuts for women, men and children, along with color services, highlights, wedding party services, makeup applications, waxing, massages, manicures and pedicures.
Hours at the Holmen location will be 8 a.m. to 8 p.m. Monday through Thursday, 8 a.m. to 5 p.m. Friday, 8 a.m. to 3 p.m. Saturday and closed Sunday. Appointments are preferred, but walk-ins also are welcome.
"The Holmen area continues to grow," Heather Yahnke said of the decision to open a second location. "When we heard about the Old Town Center coming to Holmen, it just made sense for us to be able to expand our services to the Holmen community in a landmark location."
---
Two Beagles Brewpub at 910 Second Ave. N. in Onalaska has closed.
The closing was announced in a Dec. 12 post on the brewpub's Facebook page, and a sign near the brewpub's entrance also says it has closed.
The post said "It is with a heavy heart that we announce the closing of Two Beagles. We would like to thank all of our loyal friends and patrons who made this venture enjoyable over the last two-and-a-half years but it is time for us to move on to our next adventure. Thank you for your support and see you down the line!"
Steve and Christie Peters opened Two Beagles Brewpub in May 2016 in the former Seasons by the Lake restaurant overlooking Lake Onalaska, and Steve brewed a variety of craft beers there. They weren't available for comment late Thursday.
---
Tami Renard-Niles has opened Natural Learning Solutions at 1101 Main St., in the lower level of The Better Hearing Center building in Onalaska.
She says it opened in August and is the first brain training studio in Onalaska. "And as far as I know, it is the only cognitive skill training studio in the greater La Crosse area," she said.
Renard-Niles said she is a licensed teacher and is licensed to use cognitive skill training programs whose focus is on solving learning and reading issues. She works with students and adults who are challenged by dyslexia, Attention Deficit Disorder, Attention Deficit Hyperactivity, autism spectrum, traumatic brain injury and processing disorders.
Renard-Niles, who is a former middle school teacher, has a bachelor's degree in education from the University of Wisconsin-La Crosse and a master's degree in middle level curriculum studies from the University of Hawai-Manoa. "I also am licensed to use the Processing and Cognitive Enhancement (PACE) program and the Master the Code (MTC) reading program," she said.
Renard-Niles said she is much more than an academic tutor, and provides research-based programs that are effective in improving reading, memory, attention and learning skills.
Office hours are 9 a.m. to 7 pm. Monday through Friday.
---
Crooked River Gifts & Gallery opened Nov. 10 at 113 W. Main St. in downtown La Farge.
Aaron Nemec said he operates the business with his mother, sister and brother. It sells some of his paintings and chainsaw-carved wood sculptures. His mother and sister make and sell apparel and his brother makes crafts. "We all have our own unique talents and decided to do something together," he said.
Crooked River also sells other things for about 15 area vendors, including Kickapoo Coffee from Viroqua, maple kettle corn from Cassell Hollow Farm near La Farge, and doughnuts from Hansen's Country Bakery near La Farge. "And we have things like pottery, locally made jewelry, apparel and wooden bowls," Nemec said.
Winter hours are 9 a.m. to noon Saturday. Crooked River also will be open on some Fridays — typically 4 to 8 p.m. — for special events. "We'll expand hours (and days) in the spring, probably in March," Nemec said.
For more information, call 608-632-2452 or visit Crooked River's Facebook page.