Paul and Debbie Hosch of Onalaska have purchased the local B.A. Burrito Co. chain of three restaurants, and say they've brought back some old favorites that were dropped with a menu change last May. And they plan to introduce some new things.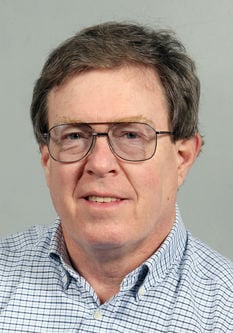 The Hosches, former owners of The Big Event Co. and other businesses, bought B.A. Burrito Co. on Dec. 11 from Ryan Johnson, who created the brand and opened his first location in 2008 at 40 Copeland Ave. in La Crosse. The two other B.A. Burrito Co. restaurants are at 1607 S. Losey Blvd. in the Village Shopping Center in La Crosse, and 2928 Market Place in the Market Place shopping center near Walmart in Onalaska.
Paul Hosch said last week that he and his wife will consider opening additional locations in the next few years.
He said they bought B.A. Burrito Co. because "It's been a successful brand and a successful operation. And it was something we wouldn't have to start from scratch."
Hosch and his wife have returned some old favorites to the menu, such as the Dynamite Steak Burrito and the kind of shredded lettuce that had been discontinued. They also plan to bring back a seafood burrito for Lent. "If it does well, we'll consider bringing it back year-round," he said.
"We'll also be introducing some new signature sauces" in the near future after they're developed with input from staff members, Hosch said. Also planned are new menu boards in the restaurants, a new rewards program and revamping B.A. Burrito Co.'s website and online ordering.
"If you don't see it on the menu boards, just ask" whether it can be made, Hosch said. "We can customize people's orders."
---
Monday was the last day for the Rocky Rococo Pizza and Pasta restaurant in the Valley View Mall food court in La Crosse.
Roger Brown, part owner of several Rocky Rococo locations in the Madison and La Crosse areas, said leases were ending Jan. 31 at Valley View Mall and Jan. 1 at a food court in a Madison mall, and his ownership group has closed both locations.
"It was a strategic issue," Brown said. "My group decided we'd really like to get out of the food court business. A food court restaurant can be very good for a lot of people, especially independents who are working themselves. But for Rocky's, we have drive-thrus and delivery service and eat-in and whole pies. Food court restaurants just highlight a portion of what we do and not the whole banana. We feel we can be most effective by offering our whole program and not just part of it."
With the two La Crosse and Madison food court locations closing recently, Brown is part owner of six Madison-area Rocky Rococo locations as well as the La Crosse restaurant at 40 Copeland Ave. and the Onalaska restaurant at 1239 Crossing Meadows Drive.
"We're looking for another location in the La Crosse area," Brown said, adding that the search is just beginning. "It's a good year-long process to find a site and then to negotiate and to build," he said, so 2019 probably is the earliest that another Rocky Rococo's might open in the La Crosse area.
---
Owners of Mac Help LLC and Artful Fabrications two of the seven businesses that opened in downtown Viroqua during the holiday season in the fourth annual pop-up program sponsored by the Viroqua Chamber Main Street program and participating landlords, tell me they've decided to continue in business. Some of the others also are expected to continue.
The pop-up shop program allows entrepreneurs to occupy a space rent-free for three months, using grant funds approved by the organization's board to pay reduced rents that were offered by the landlords. The purpose is to encourage more shopping and business in downtown Viroqua.
Matthias Minnig opened Mac Help LLC in late November at 210 S. Main St. in Viroqua. "I love the space and want to keep going here," Minnig said of his decision. "I've had a lot of business." He had started his business in December 2016 from his home. Minnig worked for Apple Inc. for several years – as a technician, instructor and senior technical advisor – before moving to Viroqua in 2013.
"I repair all Apple products," Minnig said. The most common ones are iPhones, iPads and Macintosh computers, he said. "I also sell refreshed Apple products" that he's either bought or gotten as trade-ins.
Minnig also plans to begin offering workshops on Apple products in January. Hours at his shop are noon to 6 p.m. Monday, Tuesday, Wednesday and Friday; 9 a.m. to 1 p.m. Saturday and closed Thursday and Sunday. For more information, call the shop at 608-632-7631 or visit its Facebook page.
Lori Lea Harms opened Artful Fabrications in mid-November in another suite at 210 S. Main St. in Viroqua. The new business sells textile products made by her, her mother, her sister and a friend, such as quilts, wall hangings, potholders and knitwear such as shawls, hats and scarves. Harms also sells "upcycled" children's clothing, fabric, vintage lace and the creations of other area artists – such as furniture, paintings, pottery and jewelry.
"It was wildly successful," Harms said of her experience operating a pop-up shop. In the new year, she will begin offering clothing alterations. And she will begin offering classes with topics such as quilting and clothing alterations.
Artful Fabrications' winter hours are 11 a.m. to 5 p.m. Tuesday through Friday, 10 a.m. to 3 p.m. Saturday and closed Sunday and Monday. For more information, call the shop at 608-606-9030 or visit its Facebook page.