The owners of HotSpring Spas & Pools at 576 Theater Road in Onalaska plan to start construction this fall on their new building at 3270 N. Kinney Coulee Road, between the Microtel and Baymont Inn & Suites hotels, near Woodman's Food Market in Onalaska.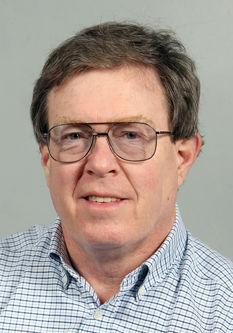 "We want to be moved in by May," Melissa Hutzenbuehler said last week. She and Casey Staige opened the business in 2003 along Mormon Coulee Road in La Crosse, and moved it to its current leased space in 2008. The business sells in-ground and above-ground swimming pools, saunas, hot tubs, Endless Pools swim spas and patio furniture.
Hutzenbuehler said she and Staige decided to build at the new location so they can own their own building and because the business has outgrown its current quarters. The Theater Road building has about 10,000 square feet of space. "We're hoping the new one will be between 12,000 and 15,000 square feet," Hutzenbuehler said.
---
Onalaska Music Academy will hold a grand reopening celebration from 1 to 4 p.m. Saturday at its new location, Suite 550 at 1062 Oak Forest Drive in Onalaska. It moved there in February from its previous location at 1288 Rudy St. in Onalaska.
Instructors will perform and refreshments and specials will be available at the grand reopening.
"The business has had to move twice because of growth," owner Lynn Maher said. "We give lessons in voice, piano, guitar, strings, ukulele, percussion, woodwinds and brass, and have at least two instructors available to cover most of those instruments. We are definitely a full-service studio."
The studio is open from 3 to 9 p.m. Monday through Friday and 9 a.m. to noon Saturday.
"We offer free group make-up classes" in case the client needs to miss a lesson for any reason, Maher said. And the studio has the Musical Ladder System, which is patented, she said. "Every 90 days our students take musical tests. If they pass, they receive a wristband and certificate and, every 60 days or so, a trophy. We also have four optional recitals per year which are free to our clients." Tours are offered from 4 to 7 p.m. Monday through Thursday.
Maher is the author of "Making a Splash in Music," a guide to choosing the right instrument and finding the right music lessons, the benefits of music lessons and tips for practicing. For more information, call 608-779-5377 or visit www.onalaskamusicacademy.com or the academy's Facebook page.
---
Less than a year after she closed her Wildwoman's Vintage Apparel store in downtown Sparta, Pat Barnes has reopened it as Wildwoman's Bell Theater Vintage.
The renamed business opened July 20. Barnes had closed the store last October, and at the time planned to save the best of her vintage clothing for professional photo shoots that would take place in her building in the future.
"I just simply had a change of heart" about plans for photo shoots in the building, Barnes said. So she decided to reopen her store and continue selling her apparel, which is mainly vintage. "I've also added some retro home furnishings like some lamps and small furniture," she said. "And a lot of linens.
"I'm kind of back where I started," Barnes said. "It's a little different and probably a little more upscale than it was before. I've eliminated a lot of the low-end things. I just didn't have room for them."
Barnes opened her store in 2004 in Wilton, before buying the former movie theater in Sparta in 2010 and reopening the store there in 2011. The building was constructed in 1919 and 1920 by Otto Bell, who opened it in 1920 as the Bell Theater. In later years, it was renamed the Classic Theater.
Barnes, who is 73, said she will continue to operate the store until she sells the building, which is for sale. "It could take me five years" to sell the building, she added. "It will take the right person to come along." If she finds a buyer for the building, she plans to sell the rest of her merchandise online. She does some online sales now.
Store hours are 11 a.m. to 4 p.m. Tuesday, Wednesday and Friday, and 11 a.m. to 2 p.m. Saturday. For more information, call 608-633-3672.
---
Maiya Moua opened Maiya Alterations on Sept. 1 at 1507 George St. on the North Side of La Crosse.
She does alterations on clothing for men, women and children. Hours are 9 a.m. to 5 p.m. seven days a week.
Moua moved to La Crosse from Laos about 4½ years ago. She did clothing alterations in Laos for about 1½ years before moving to this country.
For more information, call the shop at 608-519-6618.
---
A grand opening celebration will be from 2 to 4 p.m. Saturday at N-POW-R-U Yoga Studio in Suite 102 at 1288 Rudy St. in Onalaska.
Owner and yoga instructor Nikki Jo Roland said the event will include free 15-minute yoga, barre, pilates and fitness classes, and people can enter drawings for prizes. Regular classes will begin Sept. 17.
N-POW-R-U Yoga Studio will offer several types of yoga classes as well as pilates, barre and family fitness fun classes. It also will offer personal training. And it will offer yoga-based team-building experiences for businesses. The studio has several instructors.
"What sets the N-POW-R-U yoga studio apart is our desire to immerse people in a positive place to embrace who they are, listen from within, and allow time for themselves," Roland said. She added that the team at her studio will give back to the community. "The studio plans on offering ways for our members and families to volunteer and get involved with charitable organizations and events throughout the year," she said. Each staff member is committed to a cause, she said.
Roland said she and instructor Elaine Bodin are finishing work on certification to help facilitate calming for those who suffer from post-traumatic stress disorder.
---
Brow Beauty opened on Aug. 31 in the former MasterCuts hair salon, across from Victoria's Secret in Valley View Mall. It previously operated from a kiosk in the mall, and is open during regular mall hours.
Brow Beauty offers facial hair removal with threading, which involves twisting a piece of cotton thread into a double strand, and then using the thread to pick up and remove hair. It offers threading for eyebrows and other facial areas, as well as eyebrow tinting and temporary henna tattoos.
Threading is an ancient hair removal method that's been associated with such countries as Egypt and India, and is becoming more common in this country.
"Brow Beauty is a perfect example of how we work with our local small business owners," said Laurie Cafe, the mall's marketing director. "We were able to provide them with a new location based on their needs and within a short time frame they changed from a kiosk to an in-line tenant."