After 13 years at 1011 S. 10th St., Instrument Repair of La Crosse is moving to 1216 S. Third St., across the street from Dave's Guitar Shop.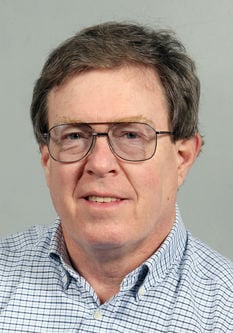 Owner Jim Zill said he hopes to be open at the new location a few days before his March 1 grand reopening.
Zill started his own business on 10th Street after working at Dave's Guitar Shop for 12 years. He has been doing guitar restoration and repair work for more than 40 years.
Zill said Dave's Guitar Shop owner Dave Rogers encouraged him to move his business near the guitar shop. "He's trying to make that corner kind of a Music Row of La Crosse," Zill said.
Instrument Repair of La Crosse repairs and restores guitars and other stringed instruments, and also sells used stringed instruments and amplifiers. Hours at its new location will be 10 a.m. to 6 p.m. Tuesday through Friday, noon to 5 p.m. Saturday and closed Sunday and Monday.
---
Its owners have decided to continue the Firefly Arts gallery and studio, which opened Nov. 12 at 210 S. Main St. in downtown Viroqua as part of a holiday-season pop-up shop program.
That means all four of the 2016 program's pop-up shops have decided to remain in business, beyond the holiday season. The program is sponsored by the Viroqua Chamber Main Street program and participating landlords.
Tatiana Katara said she and John Tully – both painters — decided to continue Firefly Arts in order to provide a creative venue for art of all kinds, and to explore the possibility of bringing music and art together in downtown Viroqua. "If you are a musician or band, feel free to contact us to book an event," she said. "We also plan to host open-mic events and drum circles."
Firefly Arts' grand reopening reception will be from noon to 5 p.m. Friday, followed by a dance party from 8 p.m. to midnight with Tully (who also is a radio personality known as DJT) as deejay.
Tully's work can be seen at www.JohnTullyPainting.com. Katara also is a certified hypnotherapist and offers private readings and hypnosis sessions.
Firefly Arts sells its artwork, offers classes in drawing (one starts Tuesday) and painting and also has parties and open paint sessions. Regular hours are 9 a.m. to noon Wednesday, noon to 5 p.m. Thursday and Friday, 11 a.m. to 4 p.m. Saturday and other times by appointment. For more information, call 608-739-2904 or visit Firefly Arts' Facebook page.
---
Mike Kidd has opened Prestige Furniture at 723 Western Ave. in Holmen. The store's grand opening will be March 18-19.
Between 30 and 40 percent of the store's furniture is Amish-made, including such things as barn wood furniture, log furniture and bed frames, Kidd estimated. The store also sells couches, sectionals, coffee table sets, dining sets, pillows and accessories. "And we take custom Amish furniture orders," Kidd said.
It typically takes about eight weeks to have custom furniture made by local Amish builders, Kidd said, adding that he tries to support local builders as much as possible. He said he sells high-quality furniture at discount prices.
The store is one block south of the Holmen Square shopping center, and off of North Star Road. Hours are 11 a.m. to 4 p.m. Friday, Saturday and Sunday, and at other times by appointment anytime during the week.
For more information, call 608-385-9347 or visit the store's Facebook page.
---
Steve Firkins and his wife, Amy Willette, have opened the Art Shop at 14 Main St. in downtown Black River Falls.
The business opened Nov. 25 and displays and sells art created by Firkins and other area artists. "Currently we have my paintings, prints and drawings, sculpture, shrines and leather bags," Firkins said. "We anticipate having local photographs, fiber art, sandstone sculpture and unique handcrafted items. We have a featured artist area with periodic larger shows with opening events."
Art Shop also sells cups of fair trade coffee, as well as herbal tea, snacks (some are organic), juices and soda pop, in a coffeehouse atmosphere. It also holds music events, poetry readings and other events.
Hours are 9 a.m. to 5 p.m. Tuesday through Saturday, with a Thursday jam night from 7 to 10 p.m. There are additional hours for special events.
Firkins has used the name Curvism for his art since 1978 and said he decided to open Art Shop to share his art and vision. "I also wanted to bring other artists and creative people together for inspiration and support," he said. My sign says 'Art Shop: Gallery, studio, living room.' That's what I want it to be."
For more information, call 715-284-4058 or visit Art Shop's Facebook page or www.curvism.com. Firkins invites anyone interested in being a featured artist or performer to contact him.