The area's first Jersey Mike's Subs restaurant is scheduled to open Aug. 21 at 1200 County Road PH, in a new multi-tenant building just west of Caribou Coffee in Onalaska.
Meanwhile, construction began last week for the area's first Pizza Ranch restaurant, at 3130 Chestnut Place, near the La Crosse Wellness Center, just west of Highway 16, on the far North Side of La Crosse. It's expected to open by late winter.
The new Jersey Mike's will be the seventh one owned by franchisee Bart Crockett of White Bear Lake, Minn., who is a graduate of Winona State University. It will be managed by operating partner Neil Starks and Starks' fiancee, Tori Rosenow, who are moving to Onalaska from St. Cloud, Minn.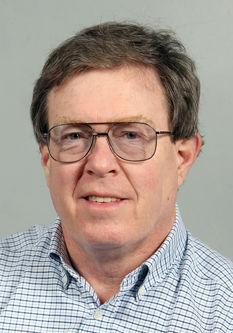 Jersey Mike's premium meats and cheeses are sliced on the spot, and piled high on bread that's baked in the store, Crockett said. Jersey Mike's is based in Manasquan, N.J., and has nearly 1,600 locations across the country.
Hours at the new Onalaska restaurant will be 10 a.m. to 9 p.m. seven days a week, and it will have 15 to 18 employees.
"There will be a grand opening and free sub fundraiser from Wednesday, Aug. 21, to Sunday, Aug. 25, to support Junior Achievement of Wisconsin," Crockett said. "The restaurant is circulating 7,500 coupons throughout the community offering a free regular sub for a minimum $2 contribution to Junior Achievement of Wisconsin."
Earthwork began last week for the new Pizza Ranch restaurant, which will be the second one owned by franchisees Craig and Nancy Ferger of Arkdale, Wis. They opened their first Pizza Ranch in 2014 in Weston, Wis.
You have free articles remaining.
Register for more free articles.
Stay logged in to skip the surveys.
Nancy Ferger said the couple's new La Crosse restaurant is expected to open by late winter. "We'll probably have 45 to 50 employees" there, she said.
Pizza Ranch is based in Orange City, Iowa, and has more than 200 locations in 14 states. Its restaurants are known for their pizza, chicken, salads and desserts.
Nancy Ferger said she and her husband chose La Crosse for their second Pizza Ranch partly because their daughter and son-in-law in Holmen encouraged them to open one in the area.
---
The Curves 30-minute fitness and weight-loss center in Onalaska opened July 29 in its new location, Suite 2 at 1828 E. Main St. It's in a building north of State Bank Financial's Onalaska office.
The Onalaska Curves center previously had been at 986 12th Ave. S. since 2008. It began eight years before that, in the Crosseroads Center along Hwy. 16.
"We like the high traffic counts and we have more visibility," center manager Alli Pratt said of the new location. A grand reopening celebration is planned for sometime in September, she said.
"It's for women and girls of all ages, sizes and abilities," Pratt said of Curves. "And when you're a member here, you can use any Curves worldwide."