There's a new place for youths and adults to jump or crawl around or off.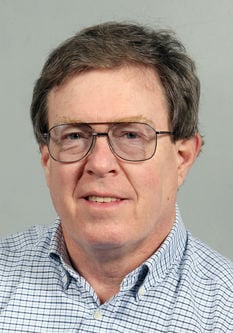 Jump Start Adventure Park, La Crosse's first trampoline/adventure park, opened Jan. 27 in the former Toad's Cove Arena BMX building at 3939 Hwy. B.
It has several attractions that involve trampolines (such as trampoline basketball, trampoline dodgeball and performance trampolines) and several that don't — such as a Ninja Warrior-style course with a foam pit to cushion falls, an extreme nets course and a Mega Drop that involves falling onto an air bag. And there's an attraction specifically for toddlers — a Kid Ninja bounce house with obstacles inside.
Jump Start also has special activities such as parent-tot time from 10 a.m. to 2 p.m. Monday and Friday, special needs day from 2 to 4 p.m. Monday, family night on Monday and student night on Tuesday. Jump Start's winter hours are 10 a.m. to 8 p.m. Sunday and Monday, 4 to 10 p.m. Tuesday through Thursday and 10 a.m. to 10 p.m. Friday and Saturday.
Coming soon is a concession stand selling pizza, snack foods and beverages, said Cindy Todd, one of Jump Start's owners. Other owners are her husband, Troy Todd (who lived in western Wisconsin and southeastern Minnesota as a child, until his parents moved their family to Utah); Matthew Lee; Anthony Marler and Jeremy Dunn. The Todds moved last fall from Utah to Blair to start the new La Crosse business, while the other owners still live in Utah. Lee also is a partner in the Fly High Trampoline Park in Fort Collins, Colo.
"We opened this because the La Crosse area needed it," Cindy Todd said, adding that the closest other trampoline parks are in Eau Claire and the Wisconsin Dells. Many trampoline parks have opened around the nation in the past several years, and some of them (such as the new La Crosse business) have added attractions that don't involve trampolines.
---
Construction is expected to begin in April on the Old Town Centre at 208 S. Holmen Drive in Holmen, where a year-round The MOB Stop restaurant, a new coffee shop, and new offices for O'Brien & Associates private investigation and security agency hope to open in October.
The three businesses are owned by various members of the O'Brien family and together will occupy about 4,000 square feet of space. That leaves about 10,000 square feet in the planned L-shaped building still available to lease to other businesses.
A site plan and architectural plans for the project were approved Tuesday by the Holmen Planning Commission, subject to several contingencies.
The building will be owned by Farrell Properties of Holmen, LLC, which Liz O'Brien said is owned by her and her parents, Ed and Karin O'Brien. Her parents own O'Brien & Associates, which is busy helping to provide security at today's Super Bowl football game in U.S. Bank Stadium in Minneapolis.
Liz O'Brien's brother, Mike O'Brien, has owned and operated The MOB Stop mobile food trailer seasonally since 2013. The Chicago-themed business is best known for its hot dogs, Polish sausages and Italian beef sandwiches.
Liz O'Brien said the new commercial building will go up on vacant land that includes the mobile food trailer site, and the adjacent site of a ranch-style home that houses O'Brien & Associates. The house will be razed.
The MOB Stop will become a year-round restaurant with an expanded menu, and the current mobile food trailer will be used elsewhere at special events, Liz O'Brien said.
She said that she and her mother will operate an as-yet-unnamed coffee shop that will serve coffee beverages, baked goods and perhaps salads, ice cream and wrap sandwiches. "I've had a burning desire to open a coffee shop, and Holmen really needs a coffee shop," she said. Like The MOB Stop, the coffee shop will have inside and outside seating as well as a drive-thru.
---
Sprout Childcare opened Jan. 22 at its new, much larger location at 3652 East Ave. S., behind Shelby Mall, on the far South Side of La Crosse.
Owners Sherry Picha and her daughter, Savanna Tonne, opened the child care business in 2013 at 1711 George St. on the city's North Side. They decided to move the business from there to the much larger new location.
"The George Street location was for (up to) 52 children, and we had been operating at capacity, with an extreme waiting list for approximately three years," Picha said. With the move, the center can care for up to 75 children. Once she and Tonne complete a second phase of building renovation at the new location, they'll be able to serve about 120 children. Picha doesn't yet have a timetable for the second phase.
Sprout Childcare cares for children up to 6 years old year-round, from 6 a.m. to 6:30 p.m. Monday through Friday.
With the new, larger location, Picha said, it will begin offering a summer school-age camp for children ages 6 to 12. That will be from 8 a.m. to 5 p.m. Monday through Friday and will begin the week after school is out for the summer, and end the week before schools begin fall classes, she said.
---
Christy and Charlie Dienger have moved their Coaches Corner Sports screenprinting and embroidery business from the Holmen Square shopping center at 500 N. Holmen Drive, to 100 State St. in downtown Holmen. The new location formerly was occupied by Moxy Salon & Spa, which recently moved across the street to 311 S. Main St.
Christy Dienger said Coaches Corner Sports had been leasing two spaces in Holmen Square, one for its screenprinting and embroidery business and the other for its retail store. "We wanted to get everything under one roof," she said of the decision to move both into the building in downtown Holmen. The Coaches Corner Sports retail store stocks lots of Holmen Vikings and Gale-Ettrick-Trempealeau Red Hawks apparel as well as portable stadium chairs.
"We do lots of custom work for people all over the area," Dienger said of the couple's screenprinting and embroidery business, which opened in the new location in late November. Many area businesses order apparel from Coaches Corner Sports with their company's logo on it. "That's the biggest part of our business," Dienger said.
Hours are noon to 6:30 p.m. Monday; 10:30 a.m. to 6:30 p.m. Tuesday, Wednesday and Thursday; 10:30 a.m. to 5 p.m. Friday; 9 a.m. to 3 p.m. Saturday and other times by appointment.