A South Dakota-based chain plans to open a Karl's TV & Appliance & Service store by Nov. 1 in the former Michael's arts and craft store location at 9386 State Hwy. 16 in the East Towne Plaza shopping center in Onalaska.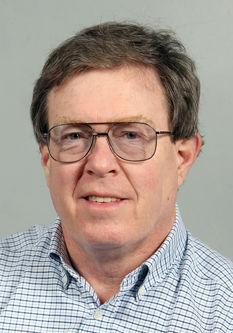 Michaels moved in February to its current location at 9348 State Hwy. 16 in the Crosseroads Center shopping center in Onalaska.
"This will be our 29th location," said Jim Mohs, chief operations officer for Karl's TV & Appliance Inc., a chain that began in 1956 with a store in Gregory, S.D., and which is still based in that city.
The new store will sell a full line of appliances "from budget to premium" as well as TV and audio products, Serta sleeping systems, reclining chairs and reclining sofas, Mohs said. It also will service the products it sells. "And we'll look at Wettstein's customers as one of our own" as far as service, Mohs said. The Wettstein's store in downtown La Crosse closed in August after 67 years in business.
"Our business model is extremely comparable to Wettstein's, which had developed a tremendous business over the years," Mohs said. "We and Wettstein's were able to come to an agreement," he said, and will take over the Wettstein's store telephone number.
The new store — which will have 15 to 20 employees — has hired a number of former Wettstein's employees, Mohs said. Jim Pagel, who was sales manager at Wettstein's, will be the new store's manager.
Karl's also is taking over the Wettstein's website and social media sites, said Dan Wettstein, who with his wife, Gerianne, owned Wettstein's. "We've been in the same buying group since the 1980s and I've known about their business and their business model," Wettsein said.
Wettstein added that he "couldn't be happier" than to see Karl's hire former Wettstein's employees. "I'm very pleased they are going to take care of our customers, because without our customers we wouldn't have been so successful over the years," he said. "It's very important to me that if someone has a problem with a product they bought at Wettstein's, that there's somebody there who will take care of them.
"We are so much alike, it's unbelievable," Wettstein said of his store and Karl's.
Karl's operates 28 stores in North and South Dakota, Iowa, Nebraska, Wyoming, Minnesota and Wisconsin. Its only Wisconsin store is in Eau Claire.
---
The Creative Child Childcare and Learning Center has expanded its capacity and staff size with the move of its main center from 310 Main St. in Onalaska to 1052 Oak Forest Drive, also in Onalaska. The new location opened Monday and an open house will be held soon, probably in mid-October.
Owner Nancy Volden said the new Oak Forest Drive location can care for up to 85 children ages 6 weeks to 7 years, up from 43 at the former Main Street location that she opened in 2011. The Creative Child also will continue to operate its infant center at 301 Main St. in Onalaska, which can care for up to eight children ages 6 weeks to 2 years.
With the move of its main center to a larger location, The Creative Child has added six employees, increasing the size of its staff to 22.
The Creative Child provides child care from 6:30 a.m. to 5:30 p.m. Monday through Friday. For more information, call 608-519-3133 or visit www.creativechild-lc.com or the center's Facebook page.
---
The Smokes 4 Less tobacco shop chain opened its third La Crosse-area store on Monday, at 91 Copeland Ave. in La Crosse. It's in the former location of a Goodwill Industries Donation Express facility, which closed last September. Before that, the building housed the Ahz Pasta restaurant from 2012 to 2014.
The shop sells cigars, cigarettes, electronic cigarettes and supplies, chewing tobacco and roll-your-own tobacco. Hours are 9 a.m. to 9 p.m. Monday through Saturday and 10 a.m. to 8 p.m. Sunday. Smokes 4 Less also has shops in the Crossing Meadows shopping center in Onalaska and in Shelby Mall on the South Side of La Crosse.
For more information, call 608-615-1841 or visit Facebook.
---
A new Dollar General store opened Aug. 26 at 425 Hagen St. in Cashton.
The new store has about nine employees and is open from 8 a.m. to 10 p.m. seven days a week. The store's telephone number is 608-654-5859.
Construction on the new building began in early June.
The discount chain is based in Goodlettsville, Tenn., and as of Aug. 3 operated 15,015 stores in 44 states. The company says its stores offer products that are frequently used and replenished, such as food, snacks, health and beauty aids, cleaning supplies, basic apparel, housewares and seasonal items at low prices.
---
Stonehouse Counseling has opened at 414 S. East Ave. in Viroqua, and will have an open house from 4 to 7 p.m. Thursday to introduce the community to the new facility and its practitioners.
The new clinic assists people with mental health concerns and has five licensed mental health clinicians – David Dati, Gil Hoel, Terra Knoble, Chris Ruder-Vasconez and Susan Townsley. Townsley, Hoel and Ruder-Vasconez had been working out of the Viroqua Healing Arts Center as the Viroqua Healing Arts Mental Health Center for many years. Knoble recently moved to the area from Minnesota and Dati is from Richland Center.
The new clinic serves individuals and families of all ages.
Clinic officials said the facility is in a home that has been converted into an office and provides a warm and comfortable atmosphere for clients.
---
Spirited Mind Treasure & Variety Shop closed in late August at 719 State St., according to posts on its Facebook page. And "for rent" signs have been put in the windows of the now-empty storefront.
The resale store opened in September 2017, selling such things as kitchen and household items, lamps, framed art, small furniture, books, toys, games, glassware and antiques.