La Crosse restaurateur Kate Gerrard plans to open Kate's North drive-in in late April in the former The Frosty Mug drive-in at 614 N. Main St. in Holmen.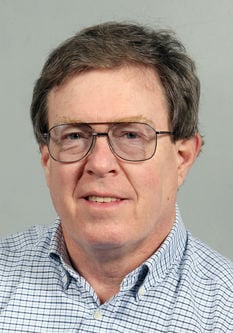 "I bought the real estate and the business, lock, stock and barrel" in March, Gerrard said last week. She bought the drive-in from Dennis and Nancy Boehm, who had operated it since 2000.
Gerrard has been extensively renovating the property, which she said opened in 1953 as an A&W drive-in. "It will continue to be drive-in fare, with a Kate Gerrard twist," she said of the Kate's North menu.
The drive-in also will continue to be a seasonal operation, said Gerrard, who plans to have it open from about mid-March through the end of October each year.
"People have all these great memories of a fun location that's been there for 6½ decades," Gerrard said of her decision to buy the Holmen drive-in. "I like to think of this as taking a piece of property and giving it new life, and creating something special for the Holmen community to enjoy for generations to come."
Gerrard, who also owns the Kate's on State and Kate's Pizza Amore restaurants in downtown La Crosse, said Kate's North soon will have a Facebook page.
Shades of Envy Salon opened April 2 in Suite 107 at 40 Copeland Ave. in Three Rivers Plaza in La Crosse.
---
It's owned by Jaime Kremer, Lauryn Roberts, Calle Phillips and Emily Graw, who all left the MasterCuts salon in Valley View Mall to start the new business.
Shades of Envy Salon cuts hair for men, women and children. Some of its other services include coloring, updos and waxing, Roberts said. Walk-ins are welcome but appointments also are available.
"We're a family-oriented salon," Phillips said. "We all have several years of experience" in hair salons.
Kremer said the foursome chose Three Rivers Plaza because it's across from the Riverside North property that's expected to be redeveloped in the near future, is close to La Crosse colleges, is on a street with high traffic counts, and the space was previously occupied by another salon. Shades of Envy Salon is in the former location of Hair Play Salon, which moved in November to 726 Rose St.
---
The owner of Children's Tree House Childcare & Preschool at 1052 Oak Forest Drive in Onalaska said last week that she hopes its planned new location — the current Misty's Dance Unlimited studio building at 980 12th Ave. S. in Onalaska — will open on Sept. 4, the day after Labor Day.
Natasha Remis owns the day care, which opened in 2007 and can care for up to 104 children. It will be able to serve up to 144 children at the new, larger location.
Misty Lown plans to move her Misty's Dance Unlimited dance studio to the new International Performing Arts Center that she and her husband, Mitch, are building across the street from the studio's current location. The Lowns' new center is expected to open in June.
Plans are to remodel the current dance studio building to make way for the daycare. The Lowns have applied to the city of Onalaska for a conditional-use permit to allow a child care center to be operated there. The Onalaska City Plan Commission will hold a public hearing on the request at 7 p.m. April 24 in City Hall.
---
Ann and Dave Nelson are retiring at the end of April as the owners of Old Orchid Antiques in La Crosse, which for the past 28 years has had booths in the Antique Center of La Crosse at 110 S. Third St. "We're selling everything from our six booths in the shop," Ann said.
"It's time to retire," Dave said.
"The Antique Center itself is alive and well," Ann stressed, agreeing with her husband that it's just time for them to retire. They moved to La Crosse in 1976, and plan to continue living there. Dave is a retired pediatrician and Ann is a retired school teacher.
Besides selling at booths in the Antique Center of La Crosse, the Nelsons also have sold antiques at antique flea markets, annual national Depression glass shows in Chicago and other events.