Sixteen years after she opened Kate's on State at 1810 State St., and six years after she moved it to 333 Main St., Kate Gerrard has transformed the restaurant into Shady Kate's.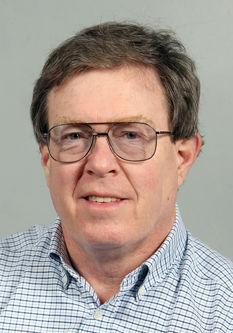 Shady Kate's made its debut on Oct. 19. Its last day as Kate's on State was Oct. 13.
There have been changes in the restaurant's decor, such as the addition of creative lampshades that Gerrard crafted.
Gerrard said she kept about 20 percent of the items from her previous menu. "And there have been a few things that have been revived from Crunch (another restaurant she operated at the Main Street location until 2012)," she said. "A few things have been revived from our days back on State Street, and there are some brand new things" on Shady Kate's menu.
"There is comfort food," Gerrard said of some new items. "There are sandwiches. There are burgers. There is homemade meatloaf, homemade chicken pot pie, fresh salmon, walleye, more steaks." And the restaurant has added a soup and salad bar. "I would like to think there's something on the menu for everyone and everyone's budget," Gerrard said.
She added, "I'm a firm believer that businesses have an expiration date and that you need to freshen things up. This is something new, something fun, something creative."
Gerrard opened Kate's on State at 1810 State St. in 2002 and moved it to the current location in 2012. She also owns Pizza Amore, which opened downtown in 2009; and Kate's North, a seasonal drive-in that she opened in April in Holmen.
---
Cory and Andreia Schultz of La Crosse have started NovaCor Clean, which offers carpet and upholstery cleaning, and general cleaning services, to businesses and residential properties.
The business began this past spring, although Andreia has been cleaning homes and businesses in the area for eight years.
Cory said the carpet cleaning part of the couple's business started with the help of Virgil Olson of Olson's Carpet Cleaning in La Crosse. "I started working for Virgil in 2017," he said. "And I purchased a van with a truck mount from him this year. He still has a van of his own and is semi-retired," and the two men work together.
Cory said he uses a truck mount hot water extraction system for carpet cleaning. He uses warm water mixed with a non-soap, non-toxic cleaning agent to pretreat carpets. About 20 minutes later, he uses very hot clean water and a powerful vacuum to rinse and extract the excess water and all the dirt and stains from the carpet, he said.
---
Peoples State Bank, which is based in Prairie du Chien, has started construction on its 20th location, at 415 Chestnut St. in Harpers Ferry, Iowa. It's being built at the former site of the Harpers Cafe and Hotel building, which has been demolished.
The new office will open later this year and will be the bank's second Iowa branch. Its other locations are in southwest Wisconsin.
The Harpers Ferry location will be a full-service bank with two customer service representatives and a loan officer able to serve both personal and business banking customers. The office also will have drive-thru and ATM services.
"We've had a long-standing desire to expand into northeast Iowa," bank board President Tom Farrell said in a news release. "We've also enjoyed close ties with many in the Harpers Ferry area so when the opportunity to establish this office presented itself, we jumped at the chance."