La Crosse-based Kwik Trip soon will open a test kitchen for developing food products in the former Two Beagles Brewpub building at 910 Second Ave. N. in Onalaska.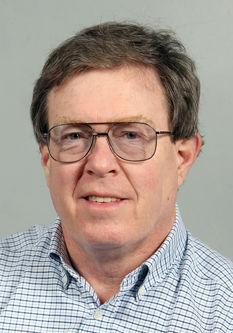 The city has issued permits for electrical and plumbing work for the test kitchen in the former brewpub, which had opened in May 2016 and closed last December.
Kwik Trip is leasing and not buying the facility, company spokesman John McHugh said last week.
"Until we expand our commissary we are going to use this smaller facility as a test kitchen," he said. It won't be open to the public.
The commissary at Kwik Trip's support center on the far North Side of La Crosse makes sandwiches, pizzas, burritos, salads and other food products for the chain's 665 stores in Wisconsin, Minnesota and Iowa.
The fast-growing company plans to open 40 to 50 new stores a year, and plans to at least double the size of the current 60,000-square-foot commissary. Construction on the commissary addition is expected to begin in about a year, and take 12 to 16 months to complete.
Kwik Trip is experimenting with fried chicken at a few of its stores, including its new West Salem store, and its new Holmen store is expected to join in the experiment on Monday.
"If that takes off, we're hoping that would evolve into take-home meals" being sold at Kwik Trip stores, said Carl Rick, Kwik Trip leadership development specialist.
While take-home meals are in the early testing phase, Rick said, "If that goes (well), we would need commissary space to make the take-home meals that would come out to the stores."
The fried chicken program that Kwik Trip is experimenting with includes side dishes such as beans, green beans, mashed potatoes, and macaroni and cheese.
"We want to expand food offerings associated with that program and need a space to test how we would create those additional items," McHugh said of the test kitchen.
---
Kelly and Brent Hutchison will open Gracie's Hutch on Friday in its new location, the old United Methodist Church building at 134 S. Main St., along Hwy. 35 in Stoddard.
The shop had been at 60 S. Front St. in Lansing, Iowa, ever since the Hutchisons started it in August 2014. The Hutchisons, who live in Ferryville, bought the former church building in February.
"We'll have better exposure and I like having it in a church and having it in a historic building," Kelly said.
The oldest part of the church was constructed in 1859 as a small church along Jay Street in La Crosse. It was sold in 1895 to some Methodist parishioners in Stoddard, and was disassembled and moved to that community. For the past two years, the building housed an antiques business, Antique35.
Gracie's Hutch sells such things as wooden signs, soy candles, room sprays, cabinets, furniture, antiques and punchneedle (also known as Russian embroidery) and other craft supplies. "And we have a little boutique area with clothing" such as sweatshirts, T-shirts and women's apparel, Kelly said. The Hutchisons also will offer painting and craft classes and parties.
Store hours will be 9 a.m. to 5 p.m. Thursday, Friday and Saturday and noon to 4 p.m. Sunday, and will expand this summer. The Hutchisons plan to hold a grand opening celebration sometime in early May.
---
Owner Joline Powell held a grand opening celebration Friday at her Vino Anjo wine bar at 800 Superior Ave. in downtown Tomah.
Powell opened her new business on Jan. 17. It sells wines from a number of nations and states, and each month will feature the beers of a different Wisconsin craft brewery. Powell plans to begin offering appetizers by summer.
For now, Vino Anjo's hours are 4 to 10 p.m. Thursday, Friday and Saturday. Powell said she plans to expand hours as her business grows, but that any changes in hours probably won't begin until at least May.
"Tomah doesn't have anything like this," Powell said of the wine bar.
Powell lives in Tomah, is a Chicago-based flight attendant for American Airlines, and also serves in the Wisconsin Air National Guard in Madison. She is a native of Green Bay, and also has lived in Canada, Germany and Italy. Powell became interested in wine while living in Italy.
For more information, call 608-387-2686 or visit Vino Anjo's Facebook page.
The business news you need
With a weekly newsletter looking back at local history.