La Crescent got a new restaurant last week, with the opening of the Swing Bridge Pub.
Meanwhile, the Fat Porcupine noodle bar is expected to open by this fall in downtown La Crosse.
Bill and Tammy Schmitz opened their new Swing Bridge Pub on Tuesday in Suite 200 at 595 Veterans Parkway, in the same new building that also houses the La Crescent Area Event Center.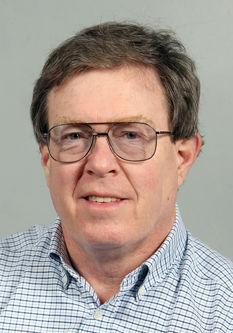 It's across the street from the TimeOut Tavern, which the Schmitzes opened in 2014. But the menu is much different.
Bill Schmitz said he thinks some of the most popular items on the Swing Bridge Pub's dinner menu will include steak sliders, pretzel sticks served with homemade smoked cheddar beer cheese and stone-ground mustard, avocado chicken salad, tequila lime chicken, walleye and steak Oscar. The menu also includes salads and homemade soups,
The lunch menu includes a salad bar, soups and several kinds of sandwiches – such as ham or turkey melt, chicken and fish – and chicken quesadillas.
"It's a unique menu," Schmitz said.
The pub is named after the historic Swing Bridge between La Crosse and La Crescent, and also offers beer, wine and cocktails. "We have a focus on Minnesota craft beers," Schmitz said.
Swing Bridge Pub is open from 11 a.m. until close Tuesday through Sunday and is closed on Monday, Schmitz said. He and his wife plan to hold a grand opening later in June. Austin Wieser is the pub's general manager.
Lighthouse Hospitality LLC has applied to the city for a conditional-use permit for its planned Fat Porcupine noodle bar at 127 S. Fourth St. in downtown La Crosse.
If the permit is approved by the La Crosse Common Council at its July 11 meeting, Lighthouse then could apply to the city for a beer and liquor license.
Fat Porcupine would be a 55-seat noodle bar, Lighthouse officials said in a letter to the common council.
"Our kitchen will largely be based around a six-item ramen menu, as well as a charcoal grilled section, and some lighter, more shareable appetizers and elevated Asian-inspired bar food," the letter said. "Our bar will mainly serve inventive cocktails and also feature a limited beer, wine and cider menu."
Brie Roland of Lighthouse told me last week that she, her husband Dustin Thompson (who will be the chef) and two friends will operate the Fat Porcupine. It mainly will serve a variety of noodle soups — mostly ramen soups — as well as meats and vegetables that will be grilled on a Japanese charcoal grill, she said.
"We'll be focusing on local produce and local meat as much as we can," Roland said. Plans are to open the noodle bar by fall, in part of a former Rocky Rococo Pizza and Pasta location.
You have free articles remaining.
Register for more free articles.
Stay logged in to skip the surveys.
The hotel has 61 guest rooms, including 12 suites, said Sheila Connors, its general manager. It offers a complimentary breakfast, free wireless internet service and an indoor saline pool. "All rooms have microwaves and refrigerators," Connors said.
The new La Crescent hotel also has a meeting room that can seat up to 30 people.
Greg Stangl and Amy Baker have opened It's a Dog's World at 3220 S. Kinney Coulee Road in Onalaska.
The business opened in January with dog boarding and grooming, and dog day care began in February, Stangle said. Dog training became available last week. And the business soon will sell food, treats and toys for dogs.
Stangle said the kennels at the business have elevated beds, night lights and music. "Down the road, we'll probably be putting TVs in the kennel suites," he said.
Stangle said he and Baker started the business because there was a need for it in the area. "It's been going very strong," he said.
---
Joy and Jesse Butterfield will hold a Grand Open House event from 5:30 to 7:30 p.m. June 25 at their Canvas Nail & Art Studio, at its new location at 301 Main St. in downtown Onalaska.
The nail and art studio opened May 1 at its new location, which is twice as large as the previous one at 816 Second Ave. S. in Onalaska, where the studio began in 2015. With more space, the studio has much more art on display than before, and Joy is creating her art in the studio rather than at home.
"I've been doing nails for 20 years," said Joy, who had worked at other nail salons before opening her own business. "And I've been creating art all of my life."
Besides nail services, Canvas sells Jesse's wood art and Joy's artwork, such as journals and canvas artwork. "I do a lot of canvas art, much of it in 3D," Joy said.
"Everything in here is either repurposed by me, or original art made by me," except for the wood art that her husband makes, she said.
The studio's nail services are by appointment.
Studio hours are 9 a.m. to 3 p.m. Tuesday and Saturday, and 9 a.m. to 6 p.m. Wednesday, Thursday and Friday. For more information, call 608-385-4678 or visit www.canvasstudiolax.com or the studio's Facebook page.