La Crosse has a new dining option, and Onalaska soon will have one, thanks to people who already operate area Italian restaurants.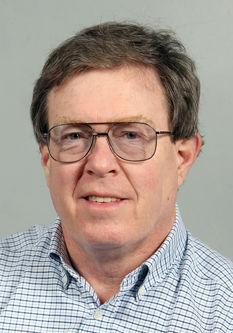 Onalaska restaurateur Tony Angelini opened Mario's Chicago Beef & Hot Dogs on Monday at 118 S. Third St. in downtown La Crosse, specializing in Chicago-style hot dogs and Italian beef sandwiches. He also owns Angelini's Ristorante in Onalaska and Gino's Pizzeria in Wisconsin Dells.
Meanwhile, Luis and Iris Jara, who have operated Il Luigi Italian Restaurant in Rushford, Minn., since 2016, plan to open their second Italian restaurant in early June in the former Royal Indian Cuisine location at 235 Sand Lake Road in the Center 90 shopping center in Onalaska.
Angelini, who named Mario's Chicago Beef & Hot Dogs after his son Mario, said the Depression Dog has been the biggest-selling hot dog sandwich at his new downtown La Crosse restaurant. It's topped with mustard, onions, relish and sport peppers, and comes with fresh-cut french fries.
"Our Italian beef sandwiches have been huge sellers, too," said Tony's wife, Kelly Angelini. "It's been great," she said of business volume at the new restaurant.
Besides a variety of hot dog and Italian beef sandwiches, the restaurant offers fresh-cut fries, cheesy fries and chili cheese fries. Mario's has counter service with no waiters, but has tables and chairs for dining. It's in the former location of Big Boar BBQ & Catering, which closed its La Crosse restaurant last May but continues to operate its original restaurant in West Salem.
Mario's hours are 11 a.m. to 8 p.m. Monday through Thursday, 11 a.m. to bar time Friday and Saturday, and closed Sunday. For more information, call 608-519-1665 or visit the restaurant's Facebook page.
Luis Jara, who is a native of Ecuador, and his wife Iris, a native on Honduras, said they are naming their Onalaska restaurant Il Luigi Italian Cuisine and hope to open it in the first week in June. Royal Indian Cuisine closed at the end of February.
The Jaras opened Il Luigi Italian Restaurant at 100 W. Jessie St. in Rushford in October 2016, after moving to the community from St. Paul. Their six children also help at the restaurant.
Luis first trained as a chef at a French restaurant in New York City, and continued to hone his culinary skills at a number of Italian restaurants. Starting in the 1990s, as head chef he helped open five Italian restaurants in New York City, Miami and Memphis.
"My husband has opened restaurants before, and he's very good," Iris said of Luis. After opening the Rushford restaurant, she encouraged him to open a second one in a larger community. The Jaras plan to continue operating the Rushford restaurant, which they said draws many customers from other communities, such as La Crosse, Winona, the Twin Cities, Houston, Caledonia and Decorah.
Il Luigi Italian Cuisine will offer lunch and dinner seven days a week. For more information, call the Rushford restaurant at 507-864-2050 or visit www.illuigiitalian.com or the restaurant's Facebook page.
---
You have free articles remaining.
Hackberry's Bistro on the second floor of the People's Food Co-op at 315 Fifth Ave. S. in downtown La Crosse will close temporarily for several months starting Monday because it's time to "reformat" the restaurant, co-op officials say.
"After 15 good years, it is time to reformat the restaurant," they said in a post Thursday on the restaurant's Facebook page. "To understand the needs of the community, we will be conducting listening sessions to determine what is valuable for the community and the co-op. We expect the re-imagined restaurant to launch in the summer!"
"We're planning to have some listening sessions with owners, shoppers and staff," the co-op's marketing director, Ann Mull, told me when I asked about the Facebook post. "We're hoping (to reopen the restaurant) sometime this summer." A name for the restaurant hasn't been decided, she said.
"There's a lot of restaurants coming into our community," Mull said. "We want to make sure we're serving our community in the best way we can, providing what our community wants and needs."
It's common for restaurants to decide "that it's time for a refresh," Mull said. Hackberry's opened in 2004. For more information, visit its Facebook page.
---
Viroqua-based Kickapoo Coffee Roasters said Wednesday it will change its name, and is welcoming suggestions as it prepares to introduce an as-yet-undecided new moniker in early 2020.
"When Kickapoo Coffee was founded in 2005, we chose the name with the intention of honoring the place where our business has its roots: the Kickapoo River Valley," T.J. Semanchin, who with Caleb Nicholes founded and owns the business, said in a press release. "But Kickapoo is not simply the name given to a river. The Kickapoo are a People."
Semanchina and Nicholes said the Native American Kickapoo Nation is composed of the Kickapoo Traditional Tribe of Texas, the Kickapoo Tribe of Oklahoma, the Kickapoo Tribe in Kansas, and the Mexican-Kickapoo.
"By using Kickapoo, we claimed a name that was never ours to take," Semanchin said. "The decision to use the name, and to continue to roast under it, was an act of appropriation."
Semanchin and Nicholes said they have apologized to the three U.S.-based Kickapoo tribes, all of which were unaware of the name use until the company reached out last fall, and have shared their decision to change the company's name with each tribe's leadership.
---
Last Sunday was the final day for the Shopko store in the Bridgeview Plaza shopping center in La Crosse.
The Shopko chain announced in January that it had filed for Chapter 11 bankruptcy protection and would close some of its stores, including the Bridgeview Plaza store.
In March, it announced that all of its stores — including locations in La Crosse, Onalaska, Arcadia and Winona – will close by mid-June.