The La Crosse Training Center opened April 1 in the lower level of the downtown King on 5th building.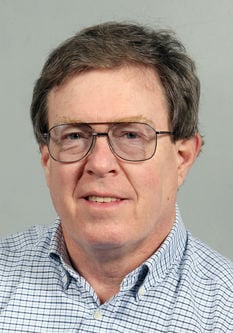 The more than 12,000-square-foot facility opened after $300,000 in improvements and has a 24-hour health club, mixed martial arts training center, boxing gym and boot camp and group fitness classes. It soon will have a yoga studio and a health bar with supplements, energy drinks and Ranison protein shakes.
"Whether someone wants to do fitness classes, boot camps, yoga, boxing, mixed martial arts, or just wants to enjoy a spacious, clean health club, it's all right here," center owner Belinda Mueller said.
The health club has cardio and circuit training equipment, free weights, a power lifting area, a female-only room, group fitness rooms and private showers. The mixed martial arts training center's curriculum includes Brazilian Jui-Jitsu, Muay Thai and other disciplines.
LTC also houses the La Crosse Area Boxing Gym, which has returned to La Crosse and to its original name. It offers classes, including introductory and a female-only class, and youth boxing. While its program includes sparring and competitive amateur and professional boxing, most participants enjoy it for fitness and self-defense.
Instructors in the boot camp and group fitness classes include local fitness experts, and personal trainers will be available. The center is seeking yoga instructors and/or others interested in opening their own studio.
LTC also has The Fight Team. "It not only consists of LTC's mixed martial arts and boxing competitors and fans, but anyone who has any type of fight in their lives such as fighting to lose weight, fighting cancer, fighting against bullying, fighting for a community cause, etc.," said LTC publicist Rick Mueller. Team members support each other.
LTC also houses The Good Fight Community Center and the ClogJam Cloggers.
---
La Crossome Clothing Co. has been started by Chris Yarolimek of La Crosse and Phil Anderson of St. Croix Falls, Wis. It sells T-shirts with La Crosse area-themed designs and soon will have themed sweatshirts, tank tops and hats as well.
The business began selling its T-shirts a week ago on its www.lacrossome.com website and soon will have its apparel in some area stores, Yarolimek said. He and Anderson started a similar business, Poco Wisco, in St. Croix Falls a year ago.
Yarolimek was born in La Crosse but was raised mostly in St. Croix Falls, where he and Anderson became friends. He received a bachelor's degree in mass communications from Winona State University in 2002. His wife, Mallory, is a nurse.
Yarolimek and Anderson came up with the La Crossome name by combining the words "La Crosse" and "awesome." The screenprinting for their apparel is done by On Three Printing & Design in La Crosse.
"They're very pro-La Crosse and pro-regional things," Yarolimek said of the designs on their apparel. "They highlight all the things that make the La Crosse area a great place to live."
---
Unique Edge Auto Repair at 232 Hood St. has merged with Fred's Brake & Alignment Service at the latter's location at 832 Rose St.
The combined business operates at the Rose Street location under the Unique Edge Auto Repair name. It's owned by Jake Scott, whose mother Beverly Scott started Unique Edge in 2003, and by Fred and Patti Lezpona, who started Fred's Brake & Alignment in 1996.
Before they combined last Monday, Unique Edge had a staff of five at its Hood Street location and Fred's Brake & Alignment had a staff of six. Now all 11 employees work at the Rose Street location.
"This makes us one of the largest independent repair shops in the area" and shortens wait times for appointments, Scott said.
The combined business services and repairs cars and light trucks and also sells and installs automobile audio and remote start systems. Hours are 8 a.m. to 5 p.m. Monday through Friday. For more information, call 608-784-6100 or visit www.uniqueedgecustomizing.com or www.fredsbrakeandalignment.com or Facebook.
---
Pauli and Mark Schmadeke plan to close The Painted Lady store at 90 S. Front St. in downtown Lansing, Iowa, within a few months and move to Cedar Falls, Iowa.
"We'll be out of here by the first of July," Pauli said, adding that the business will close for health reasons. "We're pretty sad about it."
She and her husband opened the store five years ago. It sells old and new eclectic merchandise and is in part of a riverfront building that was constructed in the 19th century.
Hours typically are 10 a.m. to 2 p.m. Monday through Friday. On Saturdays, the store opens at 10 a.m. and has longer hours. For more information, call the store at 319-594-6795 or visit its Facebook page.