Tim and Eva Ewers plan to open a bakery by early summer at 422 Cass St. in downtown La Crosse, next door to their Le Chateau restaurant.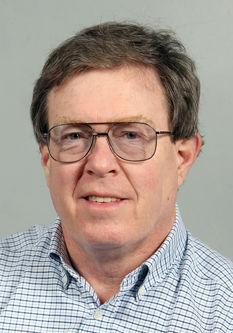 The couple opened their restaurant, which serves French cuisine, in 2011 in the historic Mons Anderson House at 410 Cass St. The bakery will be just east of the restaurant.
Tim said last week that he and his wife plan to buy and renovate the two-story building at 422 Cass St., and will have the bakery on the first floor and an apartment on the second floor. A $50,000 loan for the project was approved by the city's Economic Development Commission at its meeting Thursday.
"I'm leaning toward a European-style bakery," Tim said, with European-style breads, croissants and European-style cheeses and meats. The bakery also will sell lunch items such as sandwiches, quiche, salads and soups.
Tim said he and his wife haven't finalized a name for their planned bakery.
---
Next Saturday will be the last day for The RootinCrown LLC consignment shop at 1009 Riders Club Road in Onalaska. But owner Mary Jo Wilbur said her RootinCrown shop at 1906 Ward Ave. in La Crosse will remain open.
"We're looking for a new location (for the north store) in the Onalaska/Holmen area," Wilbur said Thursday. "We're looking to lease, buy or build." Wilbur added she needs to quickly find a new north location, and may have to temporarily put merchandise in a storage unit.
The Onalaska store opened in April.
Wilbur opened her first RootinCrown consignment shop in October 2017 on East Avenue in La Crosse, and moved it in September to 1906 Ward Ave. in La Crosse.
Hours at both stores are 10 a.m. to 5 p.m. Monday through Saturday and closed Sunday.
RootinCrown stores are consignment shops that benefit nonprofit organizations, said Wilbur, who invites area nonprofits to register with the stores. RootinCrown is open to the public and sells donated items. The donor selects the registered nonprofit organization that is to receive part of the proceeds from the sale of the donated item.
"We're also looking for corporate or personal sponsors to help our mission continue," Wilbur said.
---
Anne Foust of rural Sparta has opened The Purple Picket home decor and gift shop at 317 E. Wisconsin St., along Highway 16 in Sparta.
Her store opened Nov. 13 in part of a large yellow building that also houses Spartan Storage, and is just west of the Foremost Farms plant. It sells home and Christmas decor, collectibles, antiques, upcycled furniture, handspun yarn, hand-knitted hats and shawls, soy candles and other crafts such as bird houses and signs.
"We also do custom pieces for customers, such as furniture, signs and other personalized decor," Foust said.
She owns some of the merchandise and also sells on consignment and rents booths. "We are still looking for vendors; we have two booths still available for rent," Foust said.
Store hours are 10 a.m. to 5 p.m. Tuesday through Friday, 9 a.m. to 4 p.m. Saturday and closed Sunday and Monday.
For more information, call the store at 608-518-0137 or visit its Facebook page.
---
You have free articles remaining.
Register for more free articles.
Stay logged in to skip the surveys.
Tim Krauss opened Gamers Sanctum on Dec. 7 at 138 N. Water St. in downtown Sparta. He owns the new business.
Krauss, who has more than 10 years of retail experience, previously managed the Apex Hobby Shop at the same location for the past two years as an employee. The Apex shop closed in early November.
Krauss said Gamers Sanctum provides a family-friendly environment focused on in-person social gaming. The store's game room is open to the public and has demonstration games that people can use.
The focus of the store's merchandise is card games such as Magic: The Gathering and Pokemon, board games, and role-playing games such as Dungeons & Dragons, Krauss said.
Store hours are 11 a.m. to 6 p.m. Sunday; 2 p.m. to 8 p.m. Monday, Wednesday and Thursday; 2 p.m. to 10 p.m. Friday; 11 a.m. to 7 p.m. Saturday and closed Tuesday.
For more information, call 608-487-9601 or visit the store's Facebook page.
---
After 40 years, Rita Becker started a going-out-of-business sale Tuesday at her Clothes Place consignment shop at N639 Back St. in the unincorporated community of North Bend.
"Dec. 29 is the last day we will be open," Becker said last week of her store, which sells clothing, shoes, books and household goods.
She opened the store in May 1978. "I have met many wonderful people over the years but it's time to lessen the workload, I guess," Becker said. "I'm going to miss it. I am also a bookkeeper for Guardian Angels Catholic Parish in Black River Falls and Melrose."
Becker said her husband, Don, has been "a great supporter and help behind the scenes" and most of the couple's nine children worked at the store while they were growing up.
The Beckers bought the building — a former town hall — in 1978. "We will probably take it down in the future as it adjoins our property where we live," Rita Becker said.
Hours until the store closes are noon to 5 p.m. Wednesday, 10 a.m. to 5 p.m. Thursday and Friday, 10 a.m. to 3 p.m. Saturday and closed Sunday, Monday and Tuesday.
The local Coney Island Station restaurant chain has closed its location at 2416 Rose St. in the Bridgeview Plaza shopping center.
---
Coney Island Station announced in a Nov. 26 post on its Facebook page that the Bridgeview Plaza location has closed. "Times are a changing and with change comes a bit of disappointment, we know," the post continued. "This was a very difficult business decision to make, but we hope to continue to serve you from our other locations for years to come!"
Additional details weren't available from a company spokesman last week.
The La Crosse-based chain, which is best known for its chili hot dogs, continues to operate four restaurants — in downtown La Crosse, the Village Shopping Center, Valley View Mall and the Holmen location that it opened in April. For more information, visit its Facebook page.
---
A pair of Dollar General stores are under construction in the area, and are expected to open within the next several months.
The store at 714 E. Cedar St. in Houston, Minn., is expected to open in late winter, said Angela Petkovic, a spokeswoman for the chain, which is headquartered in Goodlettsville, Tenn.
And the store at 1341 E. Main St. in Arcadia is expected to open in early spring, Petkovic said. "Construction progress may alter these dates," she added.
As of Nov. 2, the discount chain had 15,227 stores in 44 states. For more information, visit www.dollargeneral.com.