Onalaska restaurateur Tony Angelini plans to open Mario's Chicago Beef & Hot Dogs, specializing in Chicago-style hot dogs and Italian beef sandwiches, in about three weeks at 118 S. Third St. in downtown La Crosse. The new restaurant will be named after one of his sons, Mario.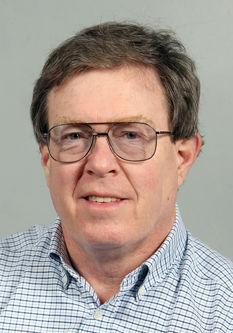 Angelini also owns Angelini's Ristorante in Onalaska and Gino's Pizzeria in Wisconsin Dells. He started Angelini's in 2003 in Sparta and sold that restaurant after opening Angelini's in downtown Onalaska in 2013. The Italian restaurant has been at 1427 Hwy. 35 in Onalaska since 2015.
Angelini said last week that he has wanted to open a restaurant like Mario's Chicago Beef & Hot Dogs for years, but held off out of respect for Chicago's Beef & Etc. restaurant at 1203 La Crosse St. in La Crosse and its owner, Ed Pisarik, who closed that restaurant when he retired in August 2017. Chicago's Beef & Etc. also was known for its Chicago-style hot dogs and Italian beef sandwiches.
Angelini said he plans to eventually add more kinds of sandwiches to the menu at his La Crosse restaurant and also hopes to eventually offer beer and wine.
"It will have counter service," with no waiters, but will have seating at tables and the counter, Angelini said of his La Crosse restaurant. It will be in the former location of Big Boar BBQ & Catering, which closed its La Crosse restaurant last May but continues to operate its original restaurant in West Salem.
For more information, visit the Mario's Chicago Beef & Hot Dogs Facebook page.
---
Ka Vang and his wife, See Lee, will open their Hmong Grocery Store on Monday in its new, much larger location at 120 Hale Drive, across from Festival Foods in Holmen. The store's grand reopening celebration will be on April 13.
The store's new location has about 3,500 square feet of space, compared with about 1,400 square feet its previous site at 1506 Cole Court, along Hwy. 35 in Holmen, where Vang and Lee started the business in April 2015. "We have a lot more space and a lot more variety" at the new location, Vang said.
And in the new location, Vang and Lee have had a commercial kitchen installed, so Hmong Grocery Store can begin offering hot and cold deli items in the near future – such as egg rolls, spring rolls, sausages, sandwiches and sticky rice.
The store is in an 8,200-square-foot building that Vang and Lee bought last August. They lease part of the building to The Hive Chiropractic Center and to Honey Bear Massage, both of which opened in November; and have some additional space available for rent.
The grocery store's hours will be 8:30 a.m. to 7 p.m. Monday through Saturday and 8:30 a.m. to 6 p.m. Sunday. For more information, call the store at 608-399-1706 or visit its Facebook page.
---
April 12 will be the last day for the Doyle Brothers TV & Video Security store at 1525 West Ave. S. in La Crosse.
"Due to declining repair service in an ever-growing 'throw-away society' we will be closing the TV repair part of the business and have sold the building to a party that wishes to remain anonymous at this time," said Dan Doyle, who with his brother Rick owns the business. They bought it a year ago from their parents, Patrick and Elaine Doyle, who started Doyle TV in 1967 as a TV sales and service business. The store quit selling TVs long ago.
"The video security portion of the company will continue out of a 'to-be-determined' location," Doyle said. It will continue to sell and service video security systems, will keep its doylebrotherstv@gmail.com e-mail address, and probably will keep its business name, he said.
"We're the last full-service TV repair shop in La Crosse," Doyle said, adding that it is no longer accepting TVs for repair as it prepares to close. For more information, call the store at 608-782-2955.
---
Kathi Blanchard will open Chatty Kathi's Hair Salon on Monday at 1333 Gillette St. on the North Side of La Crosse.
"I specialize in men's, women's and children's haircuts," Blanchard said. "I also will be offering hair coloring, highlighting, perms, pedicures, manicures, facial waxing, formal hairstyling and airbrush makeup.
"I have been doing hair for over 28 years, and worked at Great Clips for over 16 ½ years and most recently at the Bellissimo Salon for over 9 ½ years," she said.
Blanchard said she decided to open her salon on the North Side because she has lived there her entire life and believes in the area. "I like to think of my salon as a cozy neighborhood salon with reasonable prices," she said.
Both walk-ins and appointments are welcome from 9 a.m. to 5 p.m. Monday and Wednesday, from 9 a.m. to 3 p.m. Friday, and from 9 a.m. to 1 p.m. on the second Saturday of the month, said Blanchard, who prefers appointments. Appointments also are available on Tuesdays, Thursdays and on the other Saturdays of the month.
For more information call the salon at 608-782-4440 or visit its Facebook page.
Festival Foods has announced plans to demolish a former Kmart store in the Milwaukee suburb of Hales Corners, and build a 67,000-square-foot Festival Foods store that will open in the fall.
Festival Foods said it has purchased the vacant former Kmart building at 5600 S. 108th St. in Hales Corner. The store it plans to build at the site, pending final approvals by local officials, will be its 34th location in Wisconsin.
The new store will exemplify the company's continuing commitment to selection, value and service excellence, said Mark Skogen, Festival Foods president and CEO.
---
The Prairie du Chien area soon will have a second Casey's General Store.
The former Shelly's Diner at 525 S. Marquette Road was demolished several days ago to make way for the new Casey's convenience/gas store. And an application for a building permit for the new building has been filed with the city.
Casey's already has a store at 34487 Hwy. 35 N., just north of the city limits.
A timetable for opening the second location, near the center of the city, wasn't available last week from an official at Casey's General Stores Inc. headquarters in Ankeny, Iowa. The publicly traded company operates more than 2,000 stores in 16 Midwestern states.