Look for construction to begin soon on a new McDonald's restaurant that will replace the existing one at 2810 S. Losey Blvd., on the South Side of La Crosse.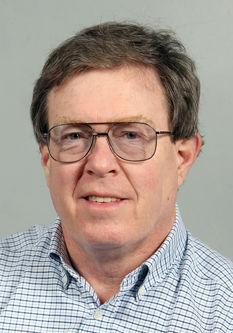 A building permit for the project was issued last week by the town of Shelby.
The new McDonald's will be built just north of the current one, which will be demolished, said Rick Lommen, president of Courtesy Corp., the Onalaska-based franchisee that operates 62 McDonald's restaurants in western Wisconsin, southeastern Minnesota and northeastern Iowa.
Lommen said construction is expected to begin in April, and he hopes the new restaurant opens by mid-summer. The current restaurant will close sometime before the new one opens, he said. But its employees then will be able to work temporarily at other area McDonald's until the new restaurant opens.
"It's just time" to replace the south McDonald's, which opened in 1976, Lommen said. "It's an older building."
The new restaurant will have new decor, kiosks and table service, Lommen said.
---
Zen and Pow Studio will have a grand opening celebration from 7 a.m. to noon Saturday at its new location, Suite 101 in Misty Lown's new International Performing Arts Center at 923 12th Ave. S. in Onalaska.
Saturday also probably will be Zen and Pow Studio's first day open at its new location, which is in the same building where Lown operates her Misty's Dance Unlimited business.
Zen and Pow Studio owner Stephanie Helmers started her business more than five years ago, and is moving it to Onalaska from Holmen. It offers a variety of yoga and fitness classes.
The grand opening will feature free sample classes, such as barre, boot camp, yoga, pound, pilates, soul sculpt and family fun. There also will be tours, drawings for prizes, and other promotions.
---
Janna Jahr has moved her The Nail Department nail salon to Suite 106 at 1285 Rudy St. in Onalaska.
Two other beauty businesses, operating under the names of Cutting Edge Hair Studio and Bare Studio, which offers waxing, skin care, facials and makeup services, have rented spaces in Jahr's suite. And she hopes to rent one more space, — either to someone offering eyelash extensions, permanent makeup and microblading, or to another cosmetologist.
The Nail Department and More is the umbrella name for the entire location.
Before Jahr moved her business in January, she said, "I rented a suite at an Onalaska salon. We were growing by leaps and bounds," so she decided to open her own salon. With the move, she said, "We went from three nail technicians to five."
Jahr started The Nail Department about nine years ago and also has owned the Hands & Tans Boutique nail and tanning salon in Blair since 2001. For more information, call 608-780-0032 or visit www.naildepartment.com or Facebook.
---
Josh Twitchell opened Left Coast Powder Coating in December in the Coulee Region Business Center, also known as the small business incubator, at 1100 Kane St. in La Crosse.
Powder coating is a surface finishing technique that involves applying a dry powder rather than wet paint, to protect metal from the elements.
Twitchell, who also is a minority owner of the Wyatt Bicycle Co. bicycle-manufacturing business in the incubator, said his new business is powder coating Wyatt bicycle frames as well as metal items — such as components for construction projects and machined parts — for other customers.
Wyatt Bicycle had used other powder coating companies in the past. Twitchell said he and Wyatt Bicycle majority owner Wyatt Hrudka thought it would be a good idea to start a powder coating company in the incubator. Their research found there was a need for such a business in the area, he said.