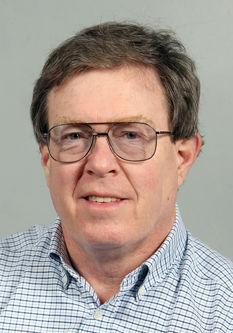 Two-time Food Network holiday baking champion Jen Barney plans to move Meringue Bakery from the commercial kitchen in her rural Stoddard home, to the former addiecakes cupcake shop at 313 Main St. in downtown La Crosse. Barney plans to open Meringue Bakery there by March. The addiecakes cupcake shop closed at the end of August.
Barney, who started her business in 2015, is best known for her cakes, cupcakes, dessert tables, wedding favors and other baked goods such as pie. She will continue to make those at the new location, which also will offer quiche, croissants, breads, soups, sandwiches and beverages. And customers will be able to buy a slice of cake or pie, rather than having to buy an entire one.
"Everything is always made from scratch," Barney said of her baked goods.
"It's been a dream of mine," Barney said of opening a bakery downtown. "We love La Crosse. I had intended to do this later on," until she became a Food Network baking champion, which made her well-known in the area.
---
You have free articles remaining.
Dec. 21 will be the last day for The Craft & Vendor Marketplace at 511 Main St. in downtown La Crosse, according to owners Cheryl Dennison and Kelley Becker.
The two women started the business in August 2015 at 125 S. Sixth St. and moved it to the larger Main Street location in March 2017. The store has been selling the creations of local artists and crafters, as well as direct-sales products.
Business has been good during the months of November and December because of the holiday shopping season, but hasn't been good the rest of the year, Dennison said last week. "We thank people for their past support," she added.
The downtown store is open seven days a week during December until it closes. For information about hours, call the store at 608-615-1130 or visit its Facebook page.
Dennison and Becker also opened Gifted Hands Redesigned in February 2018 at 1200 Caledonia St., but closed that business in early October.
---
Dec. 21 also is when Despina "Gracie" Kozidis is retiring as the operator of Gracie's Mediterranean Cuisine at 1908 Campbell Road.
"It's time to close the restaurant, be with her family and rest," the restaurant announced in a post Tuesday on its Facebook page.
Kozidis, who was born and raised in Greece, opened Gracie's Gyros & Pastries at the Campbell Road location in 2002. She later changed the restaurant's name and expanded the focus of her menu to more than just Greek food.
For more information, visit the restaurant's Facebook page.