The owners of a Mexican restaurant in Waukon, Iowa, have opened a second location — with a different name — in downtown Lansing, Iowa.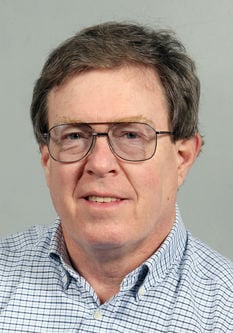 Arturo Barreda and Jose Velarde, both of Waukon, opened Fajitas Grill on Feb. 13 at 395 Main St. in Lansing. Both were born and raised in Mexico, and Barreda said last week that their restaurants serve authentic Mexican food. Their Waukon restaurant, Fiesta Vallarta, opened in 2014. The interiors of both restaurants feature colorful murals.
Some of the most popular menu items at Fajitas Grill include tacos, burritos, enchiladas, chimichangas and fajitas, as well as desserts such as fried ice cream, churros and sopapillas.
"Business has been good" so far in Lansing, Barreda said. He and Velarde decided to open a second restaurant because Lansing is close to Waukon and because there seemed to be a market for a Mexican restaurant in Lansing, he said.
Barreda said the new restaurant's grand opening celebration will be sometime this spring.
Fajitas Grill is closed on Tuesdays until April, when it will be open seven days a week. Apart from that, hours are 11 a.m. to 9 p.m. except on Friday and Saturday, when the restaurant stays open until 10 p.m.
For more information, call Fajitas Grill at 563-538-3000 or visit its Facebook page.
---
Twenty-six years after she opened her Stamp 'n Hand store in downtown La Crosse, Margie Wanek plans to retire, probably early this year. She hopes someone buys the business and its contents before then, so it can continue.
"I'm ready" to retire, said Wanek, who operates the business at 200 S. Fourth St. It sells paper craft and art supplies such as rubber art stamps, along with greeting cards, journals and decorative items.
Wanek began selling rubber art stamps in 1991 from her home. Stamp 'n Hand opened in 1992 at 123 S. Fourth St. and moved to its current, larger leased location in 1994.
In a recent letter to customers, Wanek announced her plans to retire but said she hopes the business will continue. "It is my hope that Stamp 'n Hand will reopen under new ownership, possibly in a new location, and with an exciting look to the future," she wrote.
"If someone wants to take over, I'm willing to work part time for a while for continuity," Wanek told me. For more information, call 608-784-1234 or visit www.stampnhandlacrosse.com or the store's Facebook page.
---
Kristen Gust has opened Cork & Barrel, which she describes as a drinkery, in the former Maiden Wisconsin gift shop location at 124 N. Water St. in downtown Sparta.
Gust, who also is president of the Sparta Area Chamber of Commerce board of directors, said last week that she opened the business on Jan. 13. It serves wine, bourbon and beer in a relaxed atmosphere, she said.
"I offer a niche selection with seven white wines, 10 red wines, 10 bourbons, three whiskeys, one Scotch and four different beers," Gust said. "I have a combination of both local selections and items from a broader region."
As for the kind of business it is, Gust said, "I settled on the term 'drinkery' because it's not really a bar and not quite a lounge. It's just a nice, comfortable place to grab a drink."
Gust said she opened Cork & Barrel because "I felt that Sparta was in need of a place like this — a relaxed and cozy space to have a few drinks after work and hang out with friends. There's no TV and no jukebox, so it really forces people to converse with each other. I offer a selection of card and board games, which my guests really seem to enjoy playing."
Cork & Barrel has lounge chairs, sofas, some high-top tables, a gas fireplace and a community photo board with contributed photos. Gust plans to build an outdoor deck with additional seating this spring on the rear of the building, overlooking Beaver Creek and the Sparta farmers market.
Hours are closed Monday, 5 to 10 p.m. Tuesday through Friday, noon to 10 p.m. Saturday and noon to 8 p.m. Sunday, said Gust, who also has a full-time job at Century Foods International.