Local businesses that make or sell hamburgers, shoes, CBD products and nutritional shakes are in the news this weekend.
First of all, Grizzly's Wood-Fired Grill at 3039 Medco Ct. in La Crosse will become the seventh Milwaukee Burger Company restaurant in November.
Randy Wigdal, who has been general manager of Grizzly's ever since it opened in 1997, said Grizzly's will close — probably in early November — for about two weeks of remodeling. The restaurant will reopen — probably in mid-November — as Milwaukee Burger Co.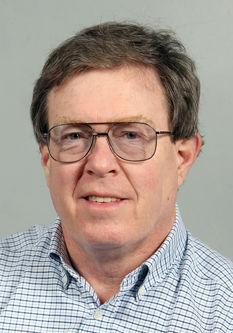 Wigdal will remain general manager, but said he and Curt Letnes will no longer be the restaurant's owners. The local Milwaukee Burger Co. will be owned by Letnes' sons, Kent, Matt and Kevin. Letnes family members live in the Twin Cities area.
"It's a high-end burger place, but it's very value-driven," Wigdal said of the chain, whose first restaurant opened several years ago in Eau Claire. "It also specializes in craft beer and wings. We'll carry a lot of beers from Wisconsin microbreweries."
With the switch to a newer chain and concept, Wigdal said, "what we're doing is a little more trendy. You have to be willing to change to grow."
He also said the new restaurant will honor Grizzly's gift cards and coupons.
Connie and Kevin Peter will open their third Urban Shoetique on Tuesday in the south end of the new Landmark by the Rivers development at 525 N. Second St. in downtown La Crosse. The century-old former La Crosse Plow Co. manufacturing facility has been redeveloped into apartments and commercial space.
The Peters also own Ultimate Salon & Spa and Urban Shoetique on Midwest Drive in Onalaska, and Urban Shoetique in Winona. They plan to add an Ultimate Salon & Spa in Winona later this fall.
And they plan to open another Ultimate Salon & Spa in their new space in the Landmark by the Rivers building in La Crosse. "We're shooting for February 2020" to open that, Connie Peter said. But she plans to open the new salon's Aveda retail products area before the upcoming Christmas shopping season.
You have free articles remaining.
"Our primary focus (at Urban Shoetique) is footwear for men and women, but we also carry some apparel," as well as accessories such as handbags and jewelry, Peter said. "Everything is unique."
The new downtown La Crosse Urban Shoetique will have limited hours during its first several days because of Oktoberfest — 10 a.m. to 5 p.m. Tuesday through Friday, closed Saturday and 11 a.m. to 3 p.m. Sunday.
As of Sept. 30, regular hours will be 10 a.m. to 3 p.m. Sunday, closed Monday, 10 a.m. to 6 p.m. Tuesday and Wednesday, 10 a.m. to 8 p.m. Thursday, 10 a.m. to 7 p.m. Friday and 9 a.m. to 5 p.m. Saturday.
Matt Boshcka, Austin Wszolek and Max Weber have started Carbon Cannabis in 2,600 square feet of leased space in the former LaCrosse Footwear complex at 1501 St. Andrew St. And they have the option to lease more space.
"Carbon Cannabis will process organic Wisconsin-grown hemp and extract CBD oil for use in our tinctures, vapes and gummies, which will be sold to retailers throughout the state," Wszolek said. "We should have product on the shelves in the first or second week of November."
Boshcka is a local restaurateur and also is part owner of the downtown CannaBiz Depot store, which sells CBD (cannabidiol) and other products made from hemp.
Wszolek, who works full time at Carbon Cannabis, said that he, a full-time employee and a part-time employee will be involved in product development and production. "Matt and Max will be more of the outside aspect of the business, taking care of distribution, sales and marketing," he said.
"We're hoping to sell to CBD stores across the state to start with," Boshcka said. The three owners hope to eventually sell their products to stores around the Midwest.
CBD is a compound that's increasingly being used in lotions, dietary supplements, food products and other items. Advocates for CBD say it offers health benefits such as relieving pain, anxiety and inflammation.
Jeffrey and Katherine Geary opened Ignite Nutrition La Crosse on Sep. 9 at 4010 Mormon Coulee Road. It's just west of State Bank Financial's Shelby branch office and also is south of Big Lots.
The new shop makes and sells meal replacement and post-workout shakes, as well as energizing teas and protein coffees, using Herbalife products. And it offer one-on-one wellness coaching to help people reach their wellness goals. The Gearys are Herbalife distributors.
"I thought La Crosse needed this," Katherine Geary said of the new shop. "It gives people more of a healthy option for their breakfast, lunch and dinner. And it's fast and convenient."
The shop's hours are 6 a.m. to 2:30 p.m. and 4 to 6 p.m. Monday through Friday, and 9 a.m. to noon Saturday and Sunday. For more information, call 608-796-9330 or visit the shop's Facebook page.