The La Crosse coffee shop scene is expanding, with MOKA opening a drive-thru location last week at 330 Adams St., and Cabin Coffee planning to open its second La Crosse coffee shop on Jan. 16 at 2843 Darling Court, in part of the La Crosse Wellness Center complex just south of Famous Dave's restaurant, off Hwy. 16.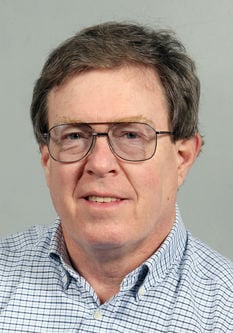 MOKA, based in La Crosse, now has six locations — two each in La Crosse; Madison, Wis.; and Rochester, Minn. Its other La Crosse location is at 123 West Ave.
Joan Wilson, one of two owners of MOKA, said the drive-thru that opened Tuesday also has a walk-up window to serve the neighborhood. The new location sells coffee, tea, smoothies and pastries.
Hours are 5:30 a.m. to 8 p.m. Monday through Friday and 6 a.m. to 8 p.m. Saturday and Sunday.
The drive-thru probably will have 12 to 15 employees, Wilson said. "We've been looking for a location along that corridor for a long time," she added. The site is where Third and Fourth streets nearly meet, north of Gundersen Health System's La Crosse campus.
For more information, call the drive-thru at 608-782-7509 or visit www.mokacoffee.co or MOKA's Facebook page.
Cathy Bauer, who with her husband Ed opened the Cabin Coffee shop at 401 Jay St. in downtown La Crosse in 2011, said they decided to add a second La Crosse location because "The north end (of La Crosse) needed coffee, and there's a lot of activity up there. And we felt it was a great partnership with the fitness center activities" in the complex.
Regular hours at the new coffee shop will be 6 a.m. to 7 p.m. Monday through Friday, 7 a.m. to 4 p.m. Saturday and 8 a.m. to 3 p.m. Sunday, and hours might be extended during special events at the center. The north coffee shop will have 10 to 12 employees.
Like the downtown Cabin Coffee, it will sell a variety of coffee drinks, along with tea, soda pop and breakfast- and lunch-type food items. The new location has a meeting room that accommodates up to 24 people, and which can be reserved for meetings or small events.
---
Dave Keenan has opened a second Keenan's Cherryland location, in a former BP gas station and auto care center at 3917 Circle Drive, off Hwys. 53 and OT in Holmen.
The new Keenan's Cherryland Auto Sales and Service sells pre-owned automobiles and also offers automobile service and quick-lube. It opened in early December and has eight employees. "We're looking to expand that," Keenan said of the workforce.
Keenan extensively remodeled the former gas station's convenience store for his second location. "We felt like it's a market that maybe wasn't being taken care of," he said of his decision to open the new facility.
Hours for auto sales at the Holmen site are 9 a.m. to 8 p.m. Monday and Thursday; 9 a.m. to 6 p.m. Tuesday, Wednesday and Friday; and 9 a.m. to 4 p.m. Saturday.
Service and quick-lube hours are 8 a.m. to 5 p.m. weekdays and quick-lube service also is available on Saturday.
For more information about the new Holmen location, call 608-781-5830 or visit www.keenansonline.com or the Holmen location's Facebook page.
The Keenan's Cherryland pre-owned automobile dealership in West Salem began in 1994 in La Crosse and has been in West Salem since 1998. Keenan and his father, Dave Keenan Sr., started the business and Keenan has been sole owner since 2008.
---
A Dunkin' Donuts restaurant opened a week ago in the Riverside Square shopping center along Hwy. 18 on the South Side of Prairie du Chien.
It's owned and operated by Wisconsin Dells-based franchisee Travel Mart Inc., whose other locations include the Dunkin' Donuts that opened in 2015 in La Crosse.
The new Prairie du Chien location sells a variety of coffee drinks, tea, hot chocolate, other beverages, doughnuts and breakfast, lunch and dinner sandwiches.