Kelly and Kristine Everhart have opened their new, much larger Old Country Cheese LLC store at S502 County Road D, next to the K&K Cheese LLC plant five miles southeast of Cashton.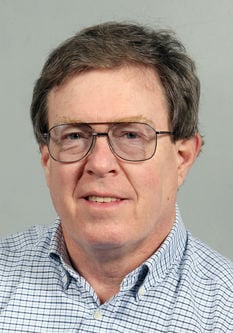 Kelly, who has operated the Old Country Cheese store since 2001, said it had occupied about 800 square feet inside the K&K Cheese building. But the cheese plant needed that space for an expansion, so Kelly and his wife built a 2,100-square-foot freestanding store next door.
"We've got a lot more inventory" with the much larger store that opened April 10, Kelly said. "We have a lot more cheese on display, and a lot more salsas, jams, jellies, candy, noodles and Amish-made crafts," and other food items.
The store has about 100 varieties of cheese, from at least a dozen Wisconsin cheese plants, including K&K, Everhart said. A 60-inch TV in the store shows live video of cheese being made in the K&K plant.
The Everharts plan to hold a grand opening sometime in June. Store hours are 8 a.m. to 5 p.m. Monday through Saturday and 10 a.m. to 2 p.m. Sunday. For more information, visit www.oldcountrycheese.com or the store's Facebook page.
---
Referral Staffing Solutions LLC has opened its third office, in Suite 250 on the second floor of the Powell Place building at 200 Main St. in downtown La Crosse.
The office opened in March and will have an open house from 2 to 5 p.m. May 24, owner Shobi Nunemacher said. Referral's main office is in Sparta, and it also has an office in Onalaska.
Hours at the La Crosse office are 8 a.m. to 5 p.m. Monday through Friday, but Nunemacher recommends calling 608-790-9075 in advance for an appointment. "The new La Crosse office will allow us to reach more candidates and to service more La Crosse area businesses," she said, adding that Referral is excited to be part of the downtown's growth.
"We offer staffing and recruiting services as well as payroll services to businesses," Nunemacher said, and also serve people who are looking for employment. Referral primarily works in the employment categories of administrative, customer service, marketing and sales, light industrial, skilled industrial, janitorial and general labor.
Four businesses have opened in Suite A at 1202 State St. in La Crosse, offering a range of massage and spa services. The suite is the building that also houses Olsten Staffing Services.
The four businesses will hold a grand opening from 4 to 7 p.m. Thursday, with complimentary services and drawings for door prizes. Gift certificates will be available.
Elaine Link said her Elevate Massage and Bodywork LLC business has been in the suite for a few months while the rest of the building was being refurbished and more renters were found. Elevate's telephone number is 507-450-1413.
The three other businesses and their owners and phone numbers are Healing Journey Massage, operated by Shelley Shaker, 608-790-0099; Balanced Health Therapy, operated by Dorothy Snebold and offering massage services and life coaching, 608-769-9845; and Lady Di's Spa Services, operated by Diane Malaquias and offering facial and body services as well as eyelash extensions and waxing, 386-341-8630.
Each business operates by appointment and has its own online presence. Services are available Monday through Saturday.
---
New owners Greg and Lori Tollefson plan to reopen the Taylor General Store and Cafe in Taylor within a few weeks — probably in mid-May.
Lori said she and her husband recently purchased the business and property, which the previous owners operated as Merchant Mart and Jo's Silver Spoon Cafe until it closed last July.
The Tollefsons decided to go back to the previous business name, Taylor General Store and Cafe. It's a combination gas station, convenience store and cafe. A grand opening will be held sometime in June, Lori said.
The Tollefsons are former Taylor residents but will continue to live in Alma Center, where they've resided since 2008. Greg will continue to work for Greenleaf Trucking in Taylor. Lori gave up her in-home day care business after 19 years, to manage the store and cafe.
Gas station and convenience store hours will be 6 a.m. to 9 p.m. Monday through Saturday and 7 a.m. to 9 p.m. Sunday. Cafe hours will be 6 a.m. to 2 p.m. Monday through Saturday and 7 a.m. to 2 p.m. Sunday.
The store and cafe's telephone number is 715-662-2225 and the business also is on Facebook.