A new do-it-yourself art studio has opened in La Crosse, in part of the same building that another art business recently left to look for a new home.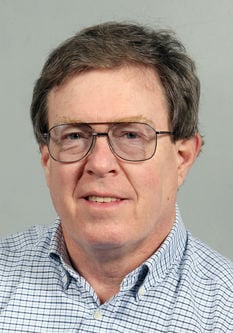 Tracy Endrizzi and Nicole Uecker opened artPOP, which they describe as a modern do-it-yourself art studio, in early November at 1514 Market St. in La Crosse.
It's in the space where Uecker had opened her Twinkle and Twine Design "gifts with a twist" shop in April 2016. Uecker said she moved Twinkle and Twine Design in October to a larger space at 1516 Market St., in the same one-story building.
Another art studio, Inspired, had left the 1516 Market St. space at the end of August to look for a new location.
Tracy Endrizzi, who with her husband owns the Market Street building, said Inspired's departure resulted in an opportunity for her and Uecker to create something new. "We dabble in an extensive range of art mediums," she said of artPOP. "We have classes, an artBAR and host private indoor and outdoor events."
The new art studio typically has four planned classes each month and one to two pop-up (last-minute surprise) classes, Endrizzi said. She added that each month its artBAR offers six preplanned do-it-yourself projects that people can work on anytime during regular artBAR hours.
"We plan it, we have all the supplies available, we provide detailed instruction and best of all, we clean up the mess," Endrizzi said of artBAR.
The art studio also hosts indoor and outdoor private parties, as well as trunk shows and guest artists, and also partners with local businesses. And it sells art items made by Endrizzi and Uecker.
Starting in January, artPOP will donate 5 percent of its profits to local nonprofit organizations, beginning with the warming center, Endrizzi said. "We are also asking for donations of hats, gloves and socks for the warming center from January to March," she said.
December artBAR projects include terrariums, resin mermaid necklaces, wood slice Christmas ornaments, etched wine glasses, Advent candles with decorated matchboxes and Scrabble ornaments. The next scheduled class is New Year Resolution Bling jewelry making from 6 to 8 p.m. Tuesday.
---
Since her Inspired art studio business left the Market Street building in late August, owner Jeni Blake said last week, it has been "on the go," offering art and crafts classes and events in different locations, including homes. She also continues to sell arts and craft supplies by appointment.
"I'm also still doing private events like birthday parties and holiday parties," Blake said.
After leaving the Market Street location, Blake initially planned to look for a building to buy that would house Inspired, which she started five years ago. But since then, she said last week, the business has been very successful "on the go" and she also became assistant manager at the Mount La Crosse ski area in October. "I'm also group sales and event coordinator" at the ski area, she said.
Blake said her Inspired business is partnering with Mount La Crosse to offer an Art on the Hill series of arts and craft classes that will begin there this month. Some of the classes include wine and water color, canvas, ornament making, snow painting and window stars.
---
Coulee Bank opened a full-service branch on Monday in Suite 106 in the new Shoppes at Hale at 129 Hale Drive, near the new Festival Foods store in Holmen. It's in one of six spaces in the new multi-tenant building.
Officials of the La Crosse-based community bank said the new Holmen location offers a full range of consumer and business deposit and lending products and services. The new branch is overseen by Mark Kulig, Coulee Bank's retail banking manager for Holmen, La Crosse and Onalaska. It will have four to seven local full-time employees.
Lobby hours for the new Holmen branch are 9 a.m. to 6 p.m. Monday through Friday and 8 a.m. to noon Saturday. Hours for its drive-thru are 7 a.m. to 6 p.m. Monday through Friday and 8 a.m. to noon Saturday. The new location also has a 24-hour ATM.
In addition to La Crosse, Onalaska and Holmen, Coulee Bank has locations in St. Paul and Rochester, Minn.