Trempealeau has a new restaurant, and Onalaska is getting one.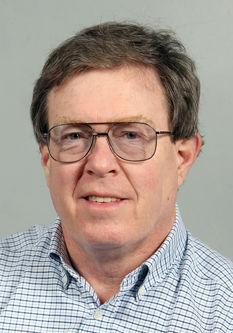 The Liberty Peak Deli opened April 29 in a renovated railroad caboose in Trempealeau. Meanwhile, the former Ground Round Grill & Bar in Onalaska is about to be remodeled into a Crooked Pint Ale House restaurant.
You can't miss the burgundy-color railroad caboose that was trucked to downtown Trempealeau last August, and renovated, next to the Driftless Bike 'N' Bean shop at 11369 Main St.
Especially since the Brad and Amy Stanislowski family, which operates Driftless, opened their new Liberty Peak Deli in the caboose. Brad said it's named after one of the Trempealeau area's most visible peaks, which also is commonly called First Peak.
The deli, which has inside and outside seating, offers build-your-own deli sandwiches, soup, snack chips and bottled and canned beverages such as soda pop, water and iced tea. Sandwiches can be made from five kinds of meat, five kinds of bread baked in a new kitchen in the Driftless building and three kinds of cheese.
The Stanislowskis opened Driftless in December 2016 after buying the former Green Heron Bicyle Works bike shop there from Kevin Miller. Driftless is a combination espresso, coffee and ice cream cafe/full-service bicycle repair and rental shop.
The Driftless building is still owned by Miller, who bought, trucked in and renovated the caboose for the new deli. The 20-ton caboose had been part of an Erie Mining Co. train in Minnesota's Iron Range, until the mid-1980s. It was in storage in East St. Louis, Ill., until it was sold and hauled to Trempealeau.
"I thought if we could bring in a novelty structure, it would be more of an attraction," Miller said. "Having a fun novelty structure is good for the business and for the community."
"I had told (Miller) that if I had more space, I could do more things," said Brad Stanislowski, who was glad to open a deli next to Driftless.
The deli's hours are 10:30 a.m. to 7 p.m. daily but are subject to change, he said. For more information, call the deli at 608-534-5504 or visit its Facebook page.
A building permit for remodeling the former Ground Round restaurant at 9348 Hwy. 16 in the Crosseroads Center shopping center, into a Crooked Pint Ale House, was issued by the city of Onalaska on Thursday. The Ground Round closed last June after 3 ½ years in business.
Crooked Pint Ale House is expected to open in late summer, according to online advertisements for two management positions that were posted Thursday.
You have free articles remaining.
Register for more free articles.
Stay logged in to skip the surveys.
Crooked Pint Ale House is part of the St. Paul, Minn.-based Hightop Hospitality family of restaurants, which also includes Green Mill Restaurant and Bar, Sweet Pea's Public House and Harriet's Inn.
The www.crookedpint.com website lists 11 locations, all in Minnesota, North Dakota and South Dakota. The Crooked Pint closest to La Crosse opened in a former Green Mill restaurant in Rochester in 2015.
A Hightop Hospitality official wasn't available for comment last week.
Chiropractic First of La Crescent opened May 1 in its new location at 120 Midnite St., along the pike, in La Crescent.
The practice is owned by Christopher Wood, doctor of chiropractic, who started it in 2005 at its previous location in the KC Professional Building at 205 N. Chestnut St.
With the larger space, Wood said, the practice will be able to add chiropractors and expand hours. "We are grateful for the last 14 years in the KC Building and are looking forward to continuing our services in our completely renovated new location," he said.
An open house with a ribbon cutting will be from 5 to 6:30 p.m. Thursday.
Office hours, which Wood said probably will expand as chiropractors are added, are 7:30 a.m. to 5:30 p.m. Monday, Wednesday, Thursday and Friday; 2 to 6 p.m. Tuesday; and 9 a.m. to noon Saturday. Walk-ins are welcome, but appointments are recommended.
Advanced Multimedia Solutions officials say the business has moved into its new state-of-the-art facility at 2908 Airport Road in La Crosse.
With the move, the business more than doubled its space to allow for continued growth, better customer service and the ability to showcase technology solutions. Founded in 2007, AMS provides a wide range of services for business and home, and specializes in audio/video, conference room, smart home, home theater, system design, installation, programming and service.
AMS will host a Technology Showcase and Open House at its new location on May 31. The event will feature vendors, technology demonstrations, door prizes, food and beverages and other activities. It's open to the public, but RSVP at Office@AMSAudioVideo.com or 608-783-0949. For more information, visit www.amsaudiovideo.com or Facebook.