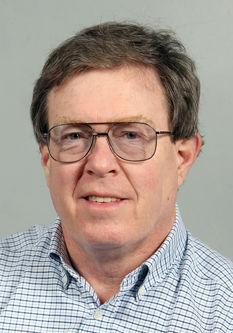 Sherry and Jeff Coleman plan to open the Newry Nook store -- which will sell antiques, handcrafted gifts and home decor -- and Airbnb this summer in the former The Olde Newry Store south of Cashton.
The Olde Newry Store, which sold gifts and home decor, closed in September and the rural Westby couple bought the two-story building – which is believed to have been built in the 1880s -- in November. They also own Coleman's Driftless Construction, which mainly builds and remodels homes.
The Colemans plan to renovate the building at S519B Hwy. 27 in the unincorporated community of Newry, construct a 16-foot addition and add a water well and a septic system. "I really would like to preserve the character of the old building as much as I can," Sherry said.
"My vision for the upper level is to create an affordable vintage flat rental -- an Airbnb" for short-term rental to tourists and others, Sherry said.
"The plan for the first floor is to keep it a retail store, offering antiques, handcrafted gifts, repurposed items, home decor and much more," she said. "There will be something for everyone in the store."
Sherry said she and her husband decided to undertake the project because "I've always had a passion for building, creating and treasure hunting, and I love people. My husband also shares in these interests. What a great way to fulfill our passion, socialize and meet new people as we move closer to our retirement years."
The Colemans plan to create a Facebook page and website for Newry Nook.
---
Rural Mutual Insurance Co. agent Kevin Carlson opened his Kevin Carlson Agency office on Jan. 2 in Suite 3 at 1111 Linden Drive in Holmen. It's in the building that also houses the community's post office.
Carlson's office offers a variety of insurance products such as life, annuities, home, auto, business/commercial and farm.
Office hours are 8:30 a.m. to 5 p.m. Monday through Friday, and 9 a.m. to noon Saturday by appointment. "It's best to schedule an appointment as I am often in the field," Carlson said.
Rural Mutual Insurance Co. is based in Madison, Wis.
---
A Planet Fitness center opened Tuesday at 3201 Hwy. 16 in the former APAC Customer Services call center on the far north side of La Crosse.
The fast-growing fitness center chain, which was founded in 1992, announced Jan. 6 that it had opened its 2,001st location on Dec. 31, bringing its 2019 total location openings to a record 261.
---
Unless its inventory has already been sold out, today is the last day for the Gap Factory Store at 9402 Hwy. 16 in the Pralle Center in Onalaska. When I stopped there Wednesday, little inventory remained.
Gap Inc. announced in early December that the store was scheduled to close today. The company had announced last February that it would close about 230 Gap brand stores over the next two years. The Associated Press reported at that time that after the closures, the chain would be down to about 427 stores.
The local Gap store opened in 2014, selling apparel and accessories, and is between Target and Kohls. The Onalaska store had replaced The Gap/GapKids store in La Crosse's Valley View Mall.