Kevin Miller has renovated and renamed what's now Coulee Bicycle Co. at 213 Main St. in downtown Onalaska, in anticipation of more bicycle and pedestrian traffic.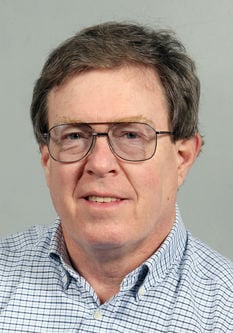 He opened Blue Heron Bicycle Works LLC in 2005 at 114 Second Ave. N. and moved it to the current location in 2006.
"I'm going from being primarily a retailer of bicycles to primarily service," said Miller, who has expanded his bicycle service department and added that he probably will hire two employees to help him with repairs. "I'm also looking for a proprietor to operate a coffee counter" in his shop.
Miller said he will continue to sell boutique bicycles and custom-built bicycles.
Downtown Onalaska will be "a major hub of activity" with the new Great River Landing development (between Second Avenue South/Hwy. 35 and the Black River) on the Great River State Trail, and with Dave and Barb Skogen planning to create a restaurant and park this year on property they've been acquiring east of Second Avenue South, Miller said.
Hours are 9 a.m. to 6 p.m. Monday through Friday and 10 a.m. to 4 p.m. Saturday and Sunday. For more information, visit the shop's Facebook page or Instagram.
---
The 2nd Chance Resale store at 2424 Rose St. in Bridgeview Plaza will hold a store-closing sale from noon to 7 p.m. this Thursday and Friday, and — if it still has unsold stock — from noon to 7 p.m. March 16-17.
Officials are looking for a new location for the store, which opened in Bridgeview Plaza in May 2014. The store is operated by a subsidiary of La Crosse-based ORC Industries Inc., which is a nonprofit employer of people with disabilities. It's operated in conjunction with New Horizons Shelter & Outreach Centers, which receives part of the sale proceeds.
The resale store has been closed since Jan. 31 and its lease expires in April, said Tim Rieck, an ORC Industries spokesman. "The decision to look for a new location is based on the need for more space and also the pending road construction that will impact access to the current site," he said.
"We are currently looking for sites in the La Crosse, Onalaska and Holmen area," Rieck said. All of the employees who were working at the store were retained and provided positions within ORC Industries, he said. For more information, visit www.2ndchanceresale.org.
---
Oak Forest Dental is moving from 1062 Oak Forest Drive in Onalaska to a new building at 702 Sand Lake Road in Onalaska, effective March 20.
The new building is owned by Dr. David Huggett. He and Dr. Chuck Keane own the dental practice, which will keep the Oak Forest Dental name.
"After 15 years, we have outgrown our current location," Huggett said. "The new facility will allow future growth of the practice with easy access from Onalaska and Holmen."
Hours at the new location will be 8 a.m. to 5 p.m. Monday, Tuesday and Thursday; 7 a.m. to 2 p.m. Wednesday and 8 a.m. to 3 p.m. Friday. An open house may be held this spring.
---
Feb. 10 was the last day for the Oscar's Full Belly Deli drive-thru in front of LAXprint at 146 Rose St.
"It was a great location to get a product started," said Oscar's owner Jimmy Powell, who has added the deli's sandwiches to the food menu at his Jimmy's North Star bar at 1732 George St. Hours there are 10:30 a.m. until bar time seven days a week.
Powell opened Oscar's last September in the drive-thru, where he also had operated Jimmy's Gyro Hut from 2009 to 2010 and again from November 2015 to July 2016.
Kevin Fisk, who owns the drive-thru building as well as LAXprint, said he is looking for a tenant for the drive-thru. "We're open to everything," he said. "It doesn't necessarily have to be coffee or food."