Martin Myers and Sara Pfaff, who opened a CBD American Shaman store in December in Tomah, opened another one on June 23 in Suite 164 at 2928 Market Place, across from Walmart, in Onalaska.
"We also want to open a second location in the La Crosse area," probably this year, Myers told me last week. "And we plan to open stores in Reedsburg and Baraboo, hopefully this year."
Myers and Pfaff, who both live in Mauston, are franchisees with the CBD American Shaman company, based in Kansas City, Mo. "We liked how the store in Tomah is going, and thought (the La Crosse area) would be a perfect location" for another store, Myers said.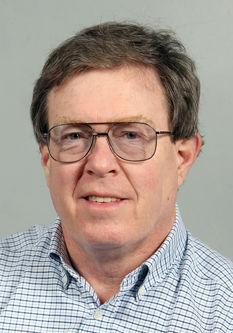 Myers said the Tomah and Onalaska stores sell products containing CBD (cannabidol) oil from industrial hemp plants. Advocates say the products are used to mitigate such problems as pain, anxiety and insomnia.
Some of the main products the Tomah and Onalaska stores sell include water-soluble tinctures, a topical anti-inflammatory cream, products for cats and dogs, and beauty products such as under-eye serum. "We also have edibles, smokeables, vape-ables and teas," Myers said.
Hours at the Onalaska store are 10 a.m. to 7 p.m. Monday through Saturday and 10 a.m. to 6 p.m. Sunday. For more information, call the store at 608-881-6565 or visit its Facebook page or www.americanshamantomah.com.
---
Rural Mutual Insurance Co. agent Amy Jo Fischer opened her Amy Jo Fischer Agency office in April in Suite 501 of the State Bank Financial building at 401 Main St. in downtown La Crosse.
You have free articles remaining.
"I moved here in April from across the street due to expansion of my business," Fischer said last week. Office hours are 9 a.m. to 4:30 p.m. Monday through Friday, but Fischer said it's best to call ahead for an appointment because she often is out in the field working with local businesses or families.
"I am what is called a multi-line agent," said Fischer, who offers a variety of insurance products such as life, annuities, home, auto, business/commercial and farm. There's no cost or obligation for a quote, Fischer said.
For more information, call her office at 608-782-4026 or visit the agency's Facebook page.
---
Members of Federation Cooperative in Black River Falls and ProVision Partners Cooperative in Marshfield have approved a merger that will take effect on Oct. 1, the two farm co-ops announced.
The combined co-op will continue to be known as ProVision Partners Cooperative. And ProVision CEO Rob Larson will be CEO of the combined company.
The merger plan was first announced to the respective memberships in a letter May 3. An informational meeting was held on April 24 and ballots were mailed to voting members on May 3, with a due date of June 3.
"Sustainability was the driving force for this unification," said Tony Lien, Federation board chairman. "We feel with the struggling ag economy that we needed to be proactive in taking the appropriate steps to protect membership equity today and well into the future; this unification accomplishes that."
Annual sales of the combined cooperative are expected to exceed $175 million. The merged cooperative will service a trade area that is about 100 miles north and south from Tomah to north of Abbotsford and 100 miles east and west from Blair to just east of Stevens Point.