Bijan Jadali plans to open his new Pita Corner restaurant and reopen his The Golden Tap craft beer and gastropub business on Wednesday, both in the former Midas auto service building at 520 State St.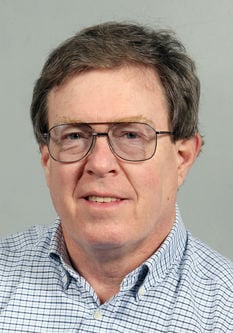 Pita Corner is in the north end of the building and features Mediterranean fare. Customers will choose from three options — sandwich on pita bread, rice plate or Greek salad. Then, as they go down the serving line, they'll choose from protein options, toppings, sauces and sides.
The protein options include such things as lean meats grilled on vertical rotisseries, fish kebab, meatballs and falafel. The Pita Corner also will have soup and a kids menu.
The Pita Corner will be open from 11 a.m. to 10 p.m. daily.
The Golden Tap, which Jadali closed last September so he could revamp its concept and menu, and create Pita Corner, will open at 11 a.m. daily. It will close at 1 a.m. on Sunday through Thursday nights and at 2 a.m. on Friday and Saturday nights.
The Golden Tap will begin serving food at 3 p.m., although customers can bring in food from the Pita Corner before that. The Golden Tap will offer a full dinner menu until 10 p.m., then will switch to a late-night menu with food and drink specials.
The Golden Tap opened in 2015 with a Mediterranean food menu and later switched to a gastropub menu, Jadali said. Its new menu includes both kinds of food, with several new items, he said.
The Golden Tap once again will have 48 craft beers on tap, as well as more than 350 kinds of beer in cans and bottles, and a selection of wines and mixed drinks.
A grand opening for both businesses will be held within a few weeks. For more information, call 608-490-2030 or visit www.thegoldentap.com or Facebook.
---
Look for the Old Country Buffet restaurant, which closed in June 2016 at 9417 Hwy. 16 in Onalaska, to be demolished in the coming months to make way for a new restaurant and a new retail store. Names of new businesses haven't been announced.
The former restaurant property was purchased last year by Windyridge C, LLC, a local corporation that is seeking an amendment to the Planned Commercial Industrial District (PCID) created for the property years ago. The request will be considered by the Onalaska Plan Commission Subcommittee on Tuesday and the plan commission will hold a public hearing June 27. The Onalaska Common Council will consider the request at its July 11 meeting.
According to the application submitted by MBA Architects Inc. of Holmen, the intent is to demolish the existing restaurant building, and subdivide the property into two parcels, with a 5,300-square-foot new restaurant building planned for one and an 8,200-square-foot new retail building on the other. Both new buildings would be closer to Hwy. 16 than the old restaurant building.
"The tenants will be market driven," the application says. Additional details weren't available at press time.
---
Chuck Bower and Danielle Laehn, who own Donna K's Bar and Family Diner in Black River Falls, plan to open Lost at Donna K's restaurant within the next several days in the former The Bog Restaurant in Warrens.
The restaurant at 3514 Blarney Road in Warrens will have a menu that is similar to that of their Black River Falls location, Laehn said. "We're adding a few items (to the Warrens menu) such as prime rib," she said. "And we'll try out broasted chicken.
"We love what we do, and we wanted to serve the community of Warrens," she said of her and Bower's decision to open a second restaurant. The Warrens location probably will have 20 to 25 employees, Laehn said.
She and Bower opened their original Donna K's in November 2015 in downtown Black River Falls.
For more information, visit Lost at Donna K's on Facebook.