The Pizza Hut restaurant on La Crosse's South Side opened Dec. 19 at its new location in the former Radio Shack space in Shelby Mall. And the local Pizza Hut franchisee plans to add a store this spring in the new Shoppes at Hale building at 129 Hale Drive, near the new Festival Foods store in Holmen.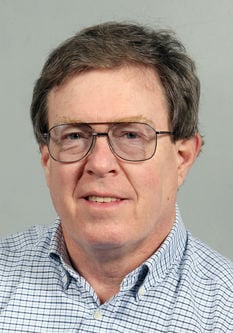 The two Pizza Huts in La Crosse and the one in Winona were purchased this fall by a new franchisee, Eagle Bluff Pizza Partners LLC, in McKinney, Texas.
Mike Baird, one of Eagle Bluff's partners, said last week that the south La Crosse restaurant moved to Shelby Mall from 2028 Ward Ave. The restaurant had been an older one "and we just wanted to update the concept and bring some new life and vibrancy to the brand and the community," Baird said of the move. The grand opening celebration at the new location probably will be in a few weeks, he said.
Baird also said his company has leased a space in the Shoppes at Hale in Holmen. "We're going for building permits now," he said. "Our target is to be open by mid-March."
The Holmen location will be primarily a carry-out and delivery store, Baird set. "It will have like five tables in it" for people who want to eat there, he said.
The Pizza Hut at 2212 Rose St. in La Crosse now provides delivery service to Holmen, Baird set. "We think we can improve our service times and service levels" in Holmen by having a store there, he said. "And Holmen is growing."
---
The Gifted Hands store at 1200 Caledonia St. closed temporarily Saturday, and new owners plan to reopen it in mid-January as Gifted Hands Redesigned, after a facelift.
As of this week, Cheryl Dennison and Kelley Becker have taken over the North Side business. They also own Craft & Vendor Marketplace at 511 Main St. in downtown La Crosse. They opened that business in August 2015, and it's been at its current location since March.
Since 1981, a unit of La Crosse County government had operated Gifted Hands, which has sold on consignment handcrafted items made by senior citizens. But county officials decided they couldn't financially justify continuing to do that, and began looking for other ways to continue the store.
"The county came to us in mid-summer and asked if we'd consider (taking over) because they wanted to get out of the retail business," Dennison said.
Dennison and Becker have "adopted" Gifted Hands, Dennison said. "It needs a facelift and when we reopen it, it will be Gifted Hands Redesigned. We look forward to being part of the North Side's revitalization."
Dennison and Becker will rent spaces to vendors, as they do at their downtown location. "I think it will have more variety than it has had," Dennison said of the Caledonia Street store. As to where the merchandise comes from, she said, "We'll open it up to people of any age and from anyplace."
---
Verve, a Credit Union, will open its new branch at 110 Hale Drive, near the new Festival Foods store in Holmen, at 10 a.m. Jan. 8. Its current Holmen branch location at 515 Amy Drive will be closed on Saturday to accommodate the move.
Verve officials said the move to Hale Drive will give area members access to more services through innovative technology; more space in a larger, stand-alone building and easier access through a more convenient location just off South Holmen Drive, near Highway 53.
"Our new location gives us more room inside and at the drive-up to serve our members, and the ability to add cutting-edge technology to expand our service offerings to include investments, mortgages and business accounts in Holmen," said Chris Butler, Verve's regional president.
Verve officials said the new office was designed to enhance digital banking options and improve face-to-face banking for more involved transactions. The branch has video screens in its drive-up, a Technology Pod with iPads so members can ask questions about online banking, and video conferencing services so members can connect with Verve staff members at other locations including those involved in such things as business lending, investments and mortgages.
After the move, lobby hours will be 9 a.m. to 5 p.m. Monday through Thursday and 9 a.m. to 6 p.m. Friday. Drive-up hours will be 7:30 a.m. to 6 p.m. Monday through Friday and 8 a.m. to noon Saturday. For more information, visit www.verveacu.com.
---
Jimmy John's Gourmet Sandwiches is coming to Tomah, and the community's Verizon Wireless store will move into the other space in the same new building.
Footings and foundation work began this month for the new building at 222 Buan St., just off Hwy. 21 on the North Side of Tomah. The two businesses are expected to open this spring or summer in the building, which is going up near a Starbucks coffee shop.