A Pizza Ranch buffet restaurant is planned just west of Highway 16, on the far North Side of La Crosse.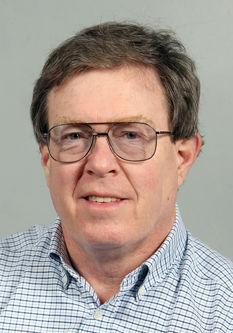 A review of preliminary plans for the new restaurant is on the agenda for a Commercial/Multi-Family Design Review Committee meeting tentatively scheduled for 9:30 a.m. Friday in La Crosse City Hall.
The planned site at 3119 State Road 16 is southeast and across 12th Avenue from the La Crosse Wellness Center, which in turn is south of Famous Dave's barbecue restaurant.
A spokesman wasn't available for comment late Friday afternoon at Pizza Ranch headquarters in Orange City, Iowa. Pizza Ranch has 214 locations in 14 states and is known for its pizza, chicken, salads and desserts.
---
Speaking of restaurants, have you been hoping for a Chick-fil-A restaurant in the La Crosse area? If so, you might get your wish.
"We are always evaluating potential new locations in the hopes of serving existing and new customers great food with remarkable service," Jackie Jags, a Chick-fil-A Inc. spokeswoman, told me in an email last week.
"While we hope to serve the greater La Crosse community in the future, we do not currently have any locations to confirm," she continued.
I contacted the Atlanta-based company last week about rumors that it might open a restaurant in Onalaska. The chain has more than 2,300 restaurants in 47 states and Washington, D.C.
---
A local school teacher has opened Coulee Boutique at the corner of Main Street and Gale Avenue, across from The Treasure Chest, in downtown Galesville.
Anna Ledebuhr, who is an eighth-grade math teacher at Gale-Ettick-Trempealeau Middle School in Galesville, opened her store Nov. 17. Hours are 4 to 7 p.m. Tuesday, Wednesday and Thursday; 9 a.m. to 2 p.m. Saturday; and closed Sunday, Monday and Friday.
The boutique sells women's apparel and accessories, such as scarfs, headbands, hats, jewelry and footwear. "I also offer various handmade products such as hand-painted mugs and leather earrings," Ledebuhr said. "I will also be carrying candles soon."
Coulee Boutique's grand opening will be from 9 a.m. to 5 p.m. Feb. 16.
Ledebuhr, who also sells merchandise on her www.couleeboutique.com website, said the business officially began June 1. "I started with just a website, but then hosted pop-ups at Tenba Ridge Winery." She also sold merchandise as a vendor at the Rock'n on the River concert series in her hometown of Altoona, Wis., on various Wednesdays throughout the summer.
Ledebuhr said Galesville seemed like a good place to open her boutique because "Since I teach there, it is extremely convenient to have both jobs in the same city. Beyond that, Galesville is such a charming place full of potential. There are many great small businesses and I felt I had something unique to offer the area that would supplement what was already there."
For more information, visit the store's website or its Facebook page.
---
Tanya Woolever opened her Barber Arms barber shop on Wednesday at its new location in part of the Harry Griswold Law Office building at 134 N. Leonard St. in downtown West Salem. Her business had been at 166 S. Leonard St.
Woolever, who bought the barber shop business in August 2017, said the building where she was has been sold, and the new owner indicated he had other plans for the space.
Woolever, who has been cutting hair professionally for about 18 years, and her husband moved to West Salem in 2012. She graduated from the cosmetology program at Southwest Wisconsin Technical College in Fennimore.
Woolever cuts hair for men, women and children and offers additional services such as beard trims, coloring, highlights and waxing. Hours are 9 a.m. to 7 p.m. Tuesday and Thursday, 9 a.m. to 4 p.m. Friday and every other Saturday from 9 a.m. to 2 p.m.
Appointments are recommended but Woolever said she also takes walk-ins. For more information, call 608-415-3420 or visit the barber shop's Facebook page or on this website.
With the barber shop moving in, Griswold said last week, eight businesses including his law office now occupy the entire building. Before he bought it in 2011 and converted it to office space, the building had housed the West Salem Boys and Girls Club. And before that, it was a medical clinic.