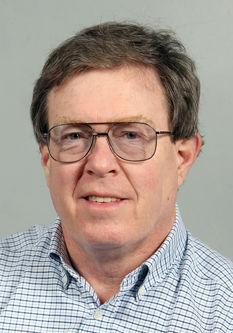 Downtown Onalaska has a new salon, in the former location of an art gallery and gift shop that is on the move.
Allie Ethridge opened Prism Salon on Jan. 7 at 304 Main St., next to Midwest Dental.
It's in the former location of Ona Main Street Gallery & Gifts, which announced in a Dec. 29 Facebook post that it is relocating, with the new location and opening date to be determined. The gallery and gift business opened in June 2018.
Ethridge has been a cosmetologist for more than 10 years, most recently in Holmen. She said this is the first time she has owned her own salon. "I wanted to be my own boss," she explained.
The salon cuts hair for men, women and children and also offers color, conditioning treatment and facial waxing services.
Ethridge was born and raised in Onalaska and now lives in Viroqua. She said she chose her new salon's location partly because "It's on the main drag in Onalaska" and there's good synergy with the dental practice next door.
Walk-ins are welcome, but appointments are encouraged. The salon is open Tuesday through Saturday, while appointments for Sunday and Monday are by special request only.
For more information, call the salon at 608-797-7768 or visit its Facebook page.
You have free articles remaining.
---
Jan. 29 will be the last day for the Yankee Candle store in Valley View Mall in La Crosse, a company spokeswoman said.
There are no plans to open another Yankee Candle store in the La Crosse area, said the spokeswoman for parent company Newell Brands, who asked not to be named.
"As the Newell Brands home fragrance business works to better align its retail approach with how and where consumers shop today, we continue to work on optimizing and right-sizing Yankee Candle's retail footprint around lease expiration times," the spokeswoman said when I asked why the La Crosse store is closing.
Yankee Candle has more has more than 450 stores, and sells candles, home fragrance products, car air fresheners and candle accessories. It also sells its products online.
---
The Gaming Generations store at 40 Copeland Ave. in Three Rivers Plaza in La Crosse has begun a monthlong sale to downsize inventory for an upcoming merger with the Gaming Generations store in Onalaska, according to the firm's Facebook page.
The sale was announced in a Jan. 4 Facebook post that also said, "We invite you to our La Crosse shop before February for our moving sale, and look forward to a great new year at Onalaska." Additional details weren't available last week.