Dan Johnson plans to open Red Tail Distilling — which would be the Coulee Region's third craft distillery — next year in the former R&D Automotive Repair building at 741 S. Main St. on the south side of Viroqua.
Johnson, who bought the property June 13, said he will extensively renovate the building and hopes to open the distillery and its tasting room to the public in late summer 2020.
He plans to start making improvements immediately. "But the big remodel will be next spring or summer," said Johnson, who raises beef cattle on his small farm near Soldiers Grove and is a partner in the Driftless HomeWrights homebuilding company.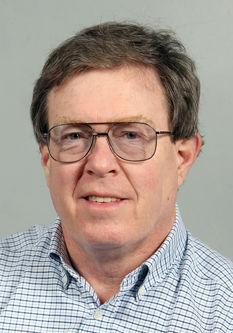 RockFilter Distillery in Spring Grove, Minn., was the region's first craft distillery when it opened in 2017. The second one, La Crossse Distilling Co. in downtown La Crosse, opened last August.
"We'll begin with vodka and gin," Johnson said of Red Tail Distilling, adding that he also may contract with another distillery for aged whiskey so he can have three products available when the tasting room opens.
The tasting room will have bottled Red Tail Distilling spirits as well as cocktails made with Red Tail products, and Johnson plans to arrange for a distributor to distribute his products throughout Wisconsin and eventually to neighboring states.
Johnson also plans to launch a Kickstarter campaign soon to help pay for some upcoming expenses.
---
Claire Prudent opened her new French-Tastic Bakery on Thursday at 1125 Main St. in Onalaska.
Prudent, who moved to the Holmen area one year ago from Paris, France, opened her French bakery between an Edward Jones office and Mainstream Boutique, near the Center 90 shopping center at Main Street and Sand Lake Road.
Hours are 7 a.m. to 2 p.m. Wednesday through Saturday, 8 a.m. to noon Sunday and closed Monday and Tuesday.
Prudent is making sourdough bakery goods from scratch with organic ingredients. "All of the breads will be sourdough," she said. "There is no yeast or sugar. It's the traditional French bread." The bakery also makes croissants, quiche and other French bakery goods.
Prudent graduated in 1992 from Onalaska High School, where she had been a foreign exchange student for a year. She has been a professional baker for more than three years.
She trained under famous French chef Thierry Marx, and has diplomas from two culinary schools in Paris – Cuisine Mode d'Emploi(s), which Marx started; and Ferrandi Paris. She also is a graduate of Academie de Paris, which certifies her as a professional baker in France.
The bakery soon will have a website, and Prudent plans to have a grand opening celebration this fall.
---
Holmen may have a cheese manufacturing plant next year.
The Village of Holmen Planning Commission, acting as the village Site Plan and Architectural Review Board, on Tuesday approved with modifications plans for a Holmen Cheese, LLC, facility on Granary Street, in the new Bluffview Business Park on the village's north side.
Village officials have been told that the planned 98,000-square-foot facility would manufacture processed cheese, employ 40 to 60 people, and hopefully open about one year from now.
Additional details about the project weren't available last week from the company.
---
Castle Realty LLC will have a groundbreaking ceremony at 10:30 a.m. Tuesday for its future office building at 2216 State Hwy. 16 in La Crosse. Castle will move to the new building – which is expected to open in early 2020 – from its current downtown location at 505 King St.
Castle bought the new location in November 2017. The building on it was a Kwik Trip for years and more recently housed a Suburban Propane office.
"We will be razing that building, and will replace it with a brand new two-story, open-concept, state-of-the-art building," said Rachael Mahairas, Castle operations manager.
The new building will have conference rooms and event space that will be open to the community.
Alan Iverson created Castle in 2010, Mahairas said. "In the past 10 years we have built a family-owned company that believes in doing real estate differently," she said. "We want to give our clients the best experience possible," she said of the new building.
---
Jamie Nordstrom reopened his Unique Boutique store on Thursday at its new location at 515 Main St. in downtown La Crosse.
Nordstrom first opened the store on May 4 at 719 State St. At the new location, he said last week, there is more foot traffic, there are established businesses nearby and "It's a real cute building." Store hours are noon to 6 p.m. Monday, 10 a.m. to 6 p.m. Tuesday through Saturday and closed Sunday. Nordstrom plans to hold a grand reopening event soon.
He said his store offers unique, trendy and stylish women's apparel at affordable prices. It has accessories such as one-of-a-kind jewelry, as well as such things as candles, bath teas and shower bombs, he said. Unique Boutique has two very large fitting rooms that can accommodate people with disabilities, he added.
For more information, call 608-519-3974 or visit the store's Facebook page. The store soon will have a website.
---
The Eupraxia fitness facility and corporate office at 1910 Ward Ave. in La Crosse will move to 2840 21st Place S. in La Crosse as of July 8, owner Steve Czys said.
"We're going to a bigger building that we purchased," Czys said. He will have a podcast recording studio and community events at the new location. "It's better-suited for community health and wellness education events," he said.
Czys opened his first Eupraxia facility in 2012, in Onalaska. A licensee opened the seventh Eupraxia location in March in Ontario, N.Y., he said.
Eupraxia offers a program designed to build lean body mass, improve flexibility and coordination, and teach the proper way to eat for life.
A few weeks ago, Czys released his new book, "The Truth About Weight Loss: Blowing the Whistle on the Corrupt Industry that Massively Profits from the Overweight, Even From Kids."
"I teach people about diet and exercise and most importantly the tools needed to stick with it," he said. "And I mix in a bunch of cool history. A lot of the things people do today to lose weight will be laughed at just like some of the crazy history that's in the book." For more information about the book, visit its listing on the Amazon website.
---
Tracy LaSarge opened Driven 4 Wellness, LLC, on May 21 in Suite 101 at 424 S. Main St. in downtown Holmen.
LaSarge makes and sells meal replacement shakes and energizing teas, using Herbalife products. Her new business also offers one-on-one wellness coaching to help people reach their wellness goals. She also is a Herbalife distributor.
"I felt like Holmen needed something like this," said LaSarge, a Holmen native who now lives in Onalaska. "People are always looking for healthy eating options that are convenient."
Hours are 7 a.m. to 2 p.m. Monday through Friday and 9 a.m. to noon Saturday.
---
Mark Nolop and Valerie Smith Rosenow have added "a lot more inventory" at Apple Village Liquor since they bought the business at 21 S. Walnut St. in downtown La Crescent in January, Nolop told me a week ago.
"We've added another cooler," Nolop said, along with about 40 more kinds of specialty beer, and other beverages, he said.
Nolop and Rosenow owned Big Al's pizza restaurant in downtown La Crosse until they sold that business several months ago. "I've been in the restaurant business for 35 years, and that takes a toll on your body," Nolop said of the decision to sell Big Al's.
"This (liquor store) is next to my brother's place," he said, referring to Corky's Pizza and Ice Cream, which is owned by his brother, Troy. Mark Nolop was part owner of Corky's for about 20 years. "In my years at Corky's, we always knew that this (liquor store) was a strong business," he said.
Apple Village Liquor's hours are 10 a.m. to 9 p.m. Monday through Thursday, 10 a.m. to 10 p.m. Friday and Saturday, and 11 a.m. to 6 p.m. Sunday.
The business news you need
With a weekly newsletter looking back at local history.