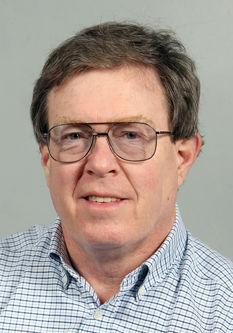 Driftless Reptiles & Gifts, a reptile specialty store and gift shop at 2344 State Road 16 on the far North Side of La Crosse, will make its debut with what owners Brad and Peighton Carter are calling a sneak preview shopping event from 10 a.m. to 6 p.m. Friday and Saturday.
The new business is next to Pink Me Salon (which opened last year) in Eagle Bluff Plaza, which is south of Allen Automatic Transmission.
Peighton estimated last week that the gift shop area will have about 20 vendors when it opens, and said there's room for several more. The reptile sales space is expected to open by early February, when the Carters expect to have a grand opening celebration for the entire business.
For store hours and other details after the sneak preview, visit the store's Facebook page or call Peighton at 608-498-9603 regarding the gift shop part of the business, or Brad at 608-738-2167 about the reptile part of the business.
The gift shop area will feature many local vendors and crafters, Peighton said. Some of its merchandise includes sensory toys, photo greeting cards, canvas prints, handmade furniture, rustic decor, handmade keychains, agates and carved gemstones, beads, jewelry, honey and cat and dog toys.
Brad said the reptile part of the business will sell such things as ball pythons, king snakes, crested geckos, and supplies such as tanks, food and substrates. "I'm aiming for variety, and maybe some things you don't see elsewhere in this area," he said.
---
You have free articles remaining.
Mike Kidd is moving his Prestige Furniture store in Valley View Mall to a much larger location — the former Dressbarn store — within the mall.
Dec. 26 was the last day for the mall's Dressbarn store, which had opened in 2013. Dressbarn, a women's clothing chain, announced in May that it was closing all 650 of its stores.
Kidd started his Prestige Furniture store in May 2016 in Holmen and moved it to the mall, where it opened in February 2019 in the former Jeri's Hallmark store. Last summer, he opened the Prestige Furniture Sleep Center — which sells bedroom furniture and mattresses — in a smaller storefront in the mall, across from his main furniture store.
Kidd said he will move both operations into the former Dressbarn space. His furniture store will open at the new location by March 1 and will have much more space than he has now, he said. "Business has been good, and it's an ideal location" with more visibility, he said of the upcoming move.
For more information, visit Prestige Furniture's Facebook page.
---
El Cerrito Mexican Restaurant at 306 Sand Lake Road in Onalaska has closed temporarily and will reopen soon at a new location, according to posts on its Facebook page.