Tomah has a new restaurant, while new owners have reopened a McGregor, Iowa, restaurant that closed a few years ago.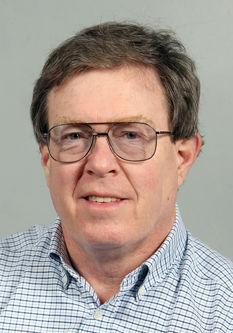 Tomah Mayor Mike Murray opened his new Murray's On Main restaurant last week at 810 Superior Ave., in part of the new 3rd Gen LLC development at the former site of the former Tee Pee Supper Club in downtown Tomah. The new building also has retail and office space and apartments.
The restaurant and its bar opened Monday and can seat nearly 200 people. Upstairs is a banquet facility that can seat up to 400 and be divided into three rooms.
The restaurant's lunch menu includes such things as hamburgers and marinated chicken breast sandwiches that are available with a variety of cheeses, sauces, other toppings and buns, as well as other sandwiches, tacos, appetizers and a soup and salad bar. The restaurant's soups include the Tee Pee's potato cheese soup.
Dinner entrees include such things as prime rib, steaks, chicken and seafood. There's also a kids menu. Murray's on Main also offers catering.
The dining room is open from 11 a.m. to 9 p.m. Sunday through Thursday and 11 a.m. to 10 p.m. Friday and Saturday. The bar is from 11 a.m. until bar time.
"We couldn't revive it, but we could certainly honor it; that's what our intention was," Murray said of opening his restaurant in part of 3rd Gen's new building at the former site of the Tee Pee Supper Club, which for years was owned by the late Ed Thompson, brother of former Gov. Tommy Thompson. The supper club building was demolished after it fell into disrepair.
New owners Duane and Diana Vorwald reopened the Old Man River Restaurant and Brewery on March 13 at 123 A St. in downtown McGregor, Iowa.
Old Man River had opened in 2008 but closed about four years ago. The Vorwalds bought it last August.
Old Man River's menu, which is posted on the restaurant's Facebook page, includes such things as appetizers, pizzas, burgers, sandwiches, wraps and salads; and entrees such as steaks, seafood, broasted chicken and deep-fried ravioli.
For more information, call 563-873-2002 or visit the restaurant's Facebook page.
---
Chicago-based Guaranteed Rate, which says it's one of the nation's largest retail mortgage lenders, has opened a branch office in Suite 103 at 1401 Main St. in Onalaska.
Scott White and Bruce Todd, who head the new office, have joined the company as vice presidents of mortgage lending. White has spent more than a decade in the mortgage lending industry, assisting clients with home purchases, refinancing and debt consolidation. Todd has nearly five years of experience in the mortgage industry after serving in various sales and risk management roles.
Guaranteed Rate has nearly 330 offices around the nation and is licensed in all 50 states. The company says that since its founding in 2000, it has helped hundreds of thousands of homeowners with home purchase loans and refinances.
---
The Calhoun Cooperative Creamery Co. property in the unincorporated community of Churchtown, along Highway 9 six miles west of Lansing, Iowa, will be auctioned Tuesday – nearly 123 years after the co-op began. The auction begins at 10 a.m.
Sweeney Auction Service of Waukon will auction the co-op's approximately 8 acres of land, four buildings and lots of equipment – including about 20 old milk cans that haven't been used since the creamery quit taking milk in cans in 1978.
The Calhoun co-op has dissolved and its 49 dairy farms in Iowa and Minnesota have joined the Foremost Farms USA co-op, based in Baraboo, Wis. For the past 18 years, the Calhoun co-op has negotiated contracts with Foremost to send its milk to various Foremost plants.
The Calhoun Creamery was started in the spring of 1896 by 20 local farmers, and manufactured butter until the 1960s. A retail store was added in the 1980s, and in recent years the creamery was used as a transfer station. Milk was hauled there in bulk trucks and was shipped out in semi-tankers and used to make cheese.
"We still have a little" cheese and butter for sale in the retail store, Calhoun Creamery Manager Michelle Donahue told me early last week. If there's any left, it will be available at the store from 8 a.m. to 4 p.m. Monday, which would be the store's last day.
Its members decided to dissolve the Calhoun co-op partly because of tough times in the dairy industry. "We felt our patrons would get a better price going with Foremost directly," Donahue said. For more information, call the creamery at 563-538-4295.