The Rivoli Cafe, which opened last January at 115 N. Fourth St. in the south end of the Rivoli Theater & Pizzeria complex, closed earlier this month.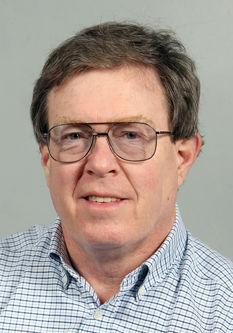 But the cafe will reopen after it's been "reconfigured" as part of a major rehabilitation of the theater complex, Tom Misco said last week.
Misco is president of La Crosse Theatres Co., which owns the Rivoli Theatre building and the movie theater business, and plans to sell the building to Minneapolis-based developer Roers Cos.
As Tribune reporter Jourdan Vian wrote last week, Roers plans to buy the building and renovate the upper floors into apartments. Roers plans to lease the first-floor theater space to Misco's company.
Misco said Wednesday that he hopes construction work on the theater rehabilitation will begin this summer and be completed in the fall.
The party room next to the cafe may be converted to a third theater auditorium that might have new "immersive" or "atmospheric" type seats that offer special effects — perhaps such as turning when a movie shows a race car driver turning his or her car, Misco said.
The party room is next to the cafe, which Misco said will be reconfigured. "The main focus would be grab-and-go" menu items, he said of the cafe. "But we would still also make things to order." Cafe customers could eat in the cafe or in the new third auditorium.
Misco said major improvements also are planned for the Rivoli's main auditorium, but declined to offer details. For more information about the Rivoli, visit its Facebook page.
---
Jason LaCourse has opened the Cavalier Record Store as a pop-up shop in the lobby of his Cavalier Theater at 118 Fifth Ave. N. in downtown La Crosse.
LaCourse said he's selling a well-curated selection of new and used vinyl records, and also buys used vinyl records. In July, he began the pop-up shop and was open one Sunday a month.
The pop-up shop now is open from 5 to 7 p.m. every Monday, and from noon to 2 p.m. one Sunday a month (including next Sunday, Jan. 27.)
Starting Feb. 10, hours will be noon to 2 p.m. every Sunday and 5 to 7 p.m. every Monday.
LaCourse said he also will continue to sell vinyl records online, as he has done for about five years.
"There's been a huge resurgence in the vinyl record market" in recent years, he said. "Primarily with collectors."
LaCourse said he has about 2,000 new vinyl records and about 3,000 used vinyl records, and displays a changing mix of about 1,000 records when the pop-up shop is open.
"I've been primarily selling new vinyl records that are factory-sealed," he said. "They're from all eras and all genres."
For more information, call 971-645-5211 or visit the record store's Facebook page.
---
Dannielle Lynn Bender has opened The Little Red Brick Wedding Chapel event venue in the former Three Rivers Fellowship Church at 1452 George St. on the far North Side of La Crosse.
Bender said the brick building – which historically has been a church but several years ago housed a photography business – provides a "lovely church feel for small non-traditional weddings and celebrations." But it also is available for other types of parties, receptions, meetings and classes, she said.
"I'm looking into becoming ordained, so I can perform marriages here," she said. She also hopes to round up photos taken at past weddings at the church, for a display inside.
Bender also has applied for a state license to operate a child daycare business in part of the building. "I'd like to have it up and going by spring," said Bender, who operated a daycare service in her home before she moved from Muscatine, Iowa, to La Crosse with the youngest of her three sons last spring.
She also operates the Pink Lawn Care service that she started last summer in La Crosse.
While living in Muscatine, Bender worked for the local school district. She also baked and sold wedding cakes and set up wedding decorations.
For more information, call 608-519-3871 or visit the new venue's Facebook page.
---
Colin Luz purchased Brushworks Painting Specialists in La Crosse in December.
The business had been on the North Side of La Crosse, but Luz now operates it from 4501 Mormon Coulee Road, on the city's South Side. It offers interior and exterior painting and pressure washing for homes and small businesses.
Luz also owns Coulee Region Moving Services, which offers moving services for local residential and commercial moves, as well as packing services. And he and Matt Tolvstad own Holiday Heroes Lighting Installation LLC, which offers holiday lighting installation, removal and storage, to both residential and commercial customers.
"I bought (Brushworks) because through some research, I've discovered almost 40 percent of people in the process of moving either need some area of their old home painted before selling it, or an area of their new home painted after buying it," Luz said. "I just want to capitalize on a market we've already gained a decent position in."
---
After being closed for a few years, new owners plan to reopen the Old Man River Restaurant and Brewery at 123 A St. in downtown McGregor, Iowa, the weekend of March 1.
Duane and Diana Vorwald bought the restaurant and brewery in August. It had opened in 2008 with Austrian-made beer brewing equipment, but closed about four years ago.
Besides serving food, the Vorwalds plan to brew beer, but the federal government shutdown "has put a huge delay" on that part of the business, according to a post last week on Old Man River's Facebook page. Additional details weren't available last week.
For more information, visit the Facebook page.
And in nearby Marquette, Iowa, Roxanne Martin has opened My Kinda Stuff at 132 North St. in that community's downtown.
Martin said her store opened Dec. 15 and sells antiques, gifts and collectibles such as glassware, hats, Red Wing pottery Lefton figurines, Boyds Bears and fragrance oils. It's one-half block east of the Schoolhouse Mall antiques mall and across the street from the Eagles Landing Winery, and has a "warm, open atmosphere," Martin said.
Store hours are 10 a.m. to 5 p.m. Tuesday through Friday and 9 a.m. to 4 p.m. Saturday. Martin plans to hold a grand opening celebration in April.
For more information, call 563-880-5606 or visit Facebook.
---
Gymboree, which has a Gymboree store in Valley View Mall in La Crosse, has filed for bankruptcy protection for a second time in as many years. But this time the children's clothing retailer will begin winding down operations for good, the Associated Press reported.
The San Francisco company said late Wednesday that it will close all of its Gymboree and Crazy 8 stores and attempt sell its Janie and Jack business, intellectual property and online business. The Crazy 8 store in Valley View Mall closed in 2015.
"The company has worked diligently in recent months to explore options for Gymboree Group and its brands, and we are saddened and highly disappointed that we must move ahead with a wind-down of the Gymboree and Crazy 8 businesses," CEO Shaz Kahng said in a prepared statement.
Gymboree runs 380 Gymboree stores in the United States and Canada. When it first sought Chapter 11 bankruptcy protection in June 2017, it ran 1,300 stores.