Local restaurateur Ryan Johnson has purchased Big Al's pizza restaurant at 115 S. Third St. and the adjacent Carlies on Third bar at 111 S. Third St. in downtown La Crosse, and plans to reopen under the Big Al's Pizza name once interior and exterior renovation of both spaces has been completed.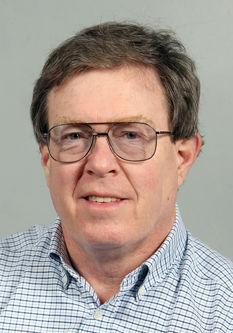 Johnson said both businesses closed in late December, shortly before the renovation work began. "We hope to open in early spring," said Johnson, who will operate the restaurant with Joe Zenz.
Johnson said he plans to drop the Carlies name and use that space for Big Al's Pizza overflow seating and for private parties and other special events.
Big Al's Pizza's focus will be pizza, calzones, appetizers, salads and toasted sandwiches, he said.
"I thought it was a great opportunity because of the brand, product and location," Johnson said buying Big Al's. "I see Big Al's as an iconic La Crosse brand."
Johnson founded the local B.A. Burrito restaurant chain in 2008 and sold that business to Paul and Debbie Hosch in 2017. Johnson and Mike Gorder own the Howie's and The Crow restaurants, as well as the State Room and Animal House bars, all in La Crosse.
For more information, visit the Big Al's Pizza Facebook page.
---
Kwik Trip will open its new store at 341 E. Jefferson St. in West Salem, near the Interstate 90 West Salem exit, on Feb. 1.
Last year, the La Crosse-based convenience store chain bought Allied Cooperative's Cenex convenience store at the site. Kwik Trip demolished the building and built a new convenience store.
The new store's grand opening will be Feb. 12, Kwik Trip spokesman John McHugh said.
"It will be a 24-hour store" that's open seven days a week, McHugh said. He didn't have an exact employment number, but said. "A store that size has anywhere from 35 to 45 employees. It will be a good-size store."
The new West Salem location will have 10 fuel dispensers for gasoline, as well as four lanes for vehicles that use diesel fuel and two lanes for those that use compressed natural gas.
Its car wash will have a tunnel wash system that uses a conveyor to move automobiles through. The new store will be Kwik Trip's second West Salem location. For more information about the chain, visit www.kwiktrip.com or the company's Facebook page.
---
La Crosse Olive Oil Co. at 515 Main St. will close by the end of January, owner Randy Goyette said last week.
He decided to close the business after his wife, Patti, died Dec. 6 after battling cancer. "I need a break to reassess" things, he said last week.
The Goyettes opened La Crosse Olive Oil in 2011, selling olive oil, vinegar, rubs, seasonings and spices.
Randy said hours are 10 a.m. to 5 p.m. Monday through Saturday "until the product is gone." Appointments are available for other times.
For more information, call the store at 608-782-6930 or visit its Facebook page.
---
Spring Grove Soda Pop has moved its The Sugar Shack retail store from 149 W. Main St. in downtown Spring Grove, Minn., to the soda pop factory building at 215 Second Ave. N.W.
Dec. 31 was the last day for The Sugar Shack at its downtown location, which opened in May 2017. It still sells all nine flavors of Spring Grove pop as well as candy and apparel, and is open from 8 a.m. to 5 p.m. Monday through Friday. From spring through fall, it also will have Saturday hours. Ring the doorbell to get in.
Business at the downtown store "was awesome" during the summer months, said Bob Hansen, who owns the soda pop business with his wife, Dawn. "But we weren't getting quite enough traffic to justify having it" during the other months, he said.
For more information, call 507-498-3424 or the company's Facebook page.