Schuby's Neighborhood Butcher, a combination butcher shop and deli, has opened at 321 State St. in The Weber Group's Belle Square complex in downtown La Crosse.
Libby Weber Spirer, managing director of The Weber Group, which was created by the Don and Roxanne Weber family, said Schuby's opened Aug. 17. A grand opening celebration will be held soon.
Patrick Micheels, who for the past three years was executive chef of the Monarch Prime & Bar fine dining steakhouse in Omaha, Neb., is general manager and executive chef at Schuby's, which has inside and outside seating.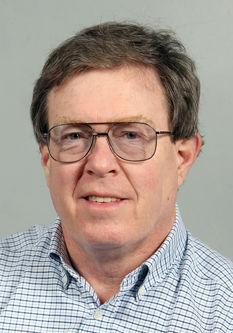 Spirer and Micheels said Schuby's will work with local farmers to sell house-butchered and dry-aged meats, and house-made sausages. Schuby's also sells unique grocery items, cocktails, beer and wine.
And it sells cold and hot sandwiches, as well as charcuterie and cheese boards, kettle chips, chicken matzo soup, seasonal grain salad and charred scallion potato salad. There's also a catering menu.
The most popular sandwich so far is the waygu pastrami sandwich, Micheels said, followed by the ham and cheese sandwich. "Everything here is house-made," he said.
Schuby's meats are cut to order, Spirer said.
Hours are 10 a.m. to 8 p.m. Monday through Saturday and 10 a.m. to 4 p.m. Sunday. For more information, call 608-615-1076 or visit www.schubys.com or Schuby's Facebook page.
---
Olson Solar Energy opened its new office and showroom in July at 1009 Riders Club Road in Onalaska. It's next to Carpets to Go and across the road from Menards.
Brothers Brandon and Cameron Olson own the business, which began in late 2017. Before the move to Riders Club Road, they had been operating it from home. Brandon said they moved the business to the new location because it was growing "and we needed the space."
Olson Solar Energy sells and installs solar systems for residential and commercial use. "We wanted to bring clean energy to southwest Wisconsin," Brandon said of the brothers' decision to start the business, which serves the tri-statearea.
Office hours are 8 a.m. to 5 p.m. Monday to Friday and at other times by appointment.
---
GreenHouse Holistic Salon & Wellness Co-op opened Aug. 15 in the recently renovated former Buzz's Bikes building at 800 Rose St. in La Crosse.
You have free articles remaining.
Register for more free articles.
Stay logged in to skip the surveys.
It offers a variety of holistic spa and salon services such as hair cutting, organic hair coloring, head spa specialty services, massages, facials, Reiki, intuitive psychic readings, Theta healing, flower essence blends, hypnotherapy and life coaching.
Founder Emilene Heiderscheit said the practitioners who work there are members of the co-op. She is a holistic hair stylist and also offers aromatherapy and energy healing services. She has been a hair stylist for 17 years.
Yoga and other classes are held in a community wellness classroom, which is available for rent for such things as fitness classes, meetings and workshops. There's also a retail apothecary that sells products for the mind, body, spirit and hair. An outdoor patio with hair services should open this fall on the east side of the building.
The co-op's grand opening open house will be from 3 to 7 pm. Oct. 19 and will feature sample classes and services, as well as drawings for door prizes. For more information, call 608-797-9855 or visit www.greenhousebeautyandwellness.com or the co-op's Facebook page.
---
After owning it for 26 years, Sue Lauscher is selling the Pizza Villa restaurant at 156 S. Leonard St. in downtown West Salem to Seth Peters, effective this Tuesday.
Peters said he will own the business and his fiancee, Ashley Darrow, will be general manager. They both live in West Salem.
"The business will remain Pizza Villa," Peters said. "There will be no changes to the current menu or business in general." The restaurant offers pizzas, sandwiches, appetizers and ice cream.
When I featured Pizza Villa in the Tribune last September, Lauscher had told me the business was for sale because she wanted to do something different.
Peters said hours will remain the same. Pizza Villa will continue to open at 3:30 p.m. daily except on Monday and Tuesday, when it is closed. It closes at 9 p.m. on Wednesday, Thursday and Sunday and at 10 p.m. on Friday and Saturday. Deliveries will continue to begin at 4:30 p.m.
For more information, call 608-786-2515 or visit Pizza Villa's Facebook page.
---
Mendez American Diner opened in early August in part of the Sparta Travel Center building at 4105 Theater Road, on the far east side of Sparta. The travel center, which is along Highway 16 just off Interstate 90, also houses a BP gas station/convenience store.
Mendez American Diner mainly serves American and Mexican food, although its menu also includes some Italian fare such as chicken parmesan and fettucine alfredo.
Hours are 6 a.m. to 9 p.m. seven days a week. For more information, call the diner at 608-269-2958 or visit its Facebook page.