The new owner of the Pizza Huts in La Crosse and Winona is replacing the Ward Avenue location with a new one in the former Radio Shack space in Shelby Mall on the South Side of La Crosse.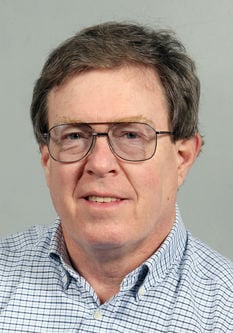 Remodeling began last week for the new Shelby Mall location. Mike Baird of Eagle Bluff Pizza Partners, LLC, in McKinney, Texas, said he hopes it will open by Jan. 1.
The Ward Avenue Pizza Hut will close once the new Shelby Mall location along Mormon Coulee Road opens, said Baird, who is one of Eagle Bluff's partners. "It's an older store," he said. "We're basically just trying to update. We're relocating that store to what we think is a better location, and it will be a new facility."
Mormon Coulee Road has higher traffic counts and Shelby Mall has more parking, he said.
The new Pizza Hut will have inside dining.
Baird's various pizza corporations operate 27 Pizza Huts, mostly in Texas. He said his son, Brian Baird, is majority owner of Eagle Bluff Pizza Partners, a new corporation that bought the two La Crosse and one Winona Pizza Huts about a month ago. Brian Baird recently moved to La Crosse to oversee the restaurants.
Besides replacing the south La Crosse restaurant, Mike Baird said, improvements are planned for the Pizza Huts at 2212 Rose St. in La Crosse and in Winona.
---
Oct. 29 will be the last day for retail sales at Wildwoman's Vintage Apparel at 210 S. Water St. in downtown Sparta, owner Patricia Barnes said.
The business mainly sells vintage clothing, but also sells some new and slightly used apparel. Barnes is selling clothing for 50 percent off and is open from 11 a.m. to 4 p.m. Sunday, Wednesday, Friday and Saturday.
Barnes opened the store in 2004 in Wilton, before buying the former Classic Theater building in Sparta in 2010 and reopening the store there in 2011.
Barnes, who is 72, said it's time for a change. She said she is saving the best of her vintage clothing for professional photo shoots that will take place in her building in the future.
She will use the Wildwoman name in some form for that business, which she is starting with the help of Sparta professional photographer Rome Konig Gio. He will be the in-house photographer, and other photographers and art and film directors will be able to book times there as well.
---
Best known for her Friday fish fry and homemade baked goods, Sharon Soppa opened Sharon's Hixton Cafe on Sept. 28 in the former Hixton Blue Collar Cafe at 133 E. Main St. in downtown Hixton.
The Hixton native has cooked in cafes for many years and retired a few weeks ago from her job as a certified nursing assistant to open her cafe. She has operated two cafes in Taylor and another in Alma Center, and even was a cook in her current location years ago when it was known as the Hixton Cafe.
"It's all homemade cooking," Soppa said of her menu. Her soups and baked goods — such as pies, cinnamon rolls, caramel rolls and fry cakes — are made from scratch. "And we always have a daily special," Soppa said.
She runs the business with the help of her children, Bill and Tonja Holmes, and five grandchildren.
Hours are 7 a.m. to 3 p.m. Monday through Thursday, 7 a.m. to 9 p.m. with a fish fry that begins at 11 a.m. on Friday, and 7 a.m. to 2 p.m. Saturday and Sunday. The cafe also is a senior citizen meal site from 11 a.m. to 1 p.m. Tuesday through Friday.
For more information, call 715-963-2212 or visit the cafe's Facebook page.
---
The La Crosse office of independent insurance agency Robertson Ryan & Associates moved in August to 124 N. Sixth St. in a building that's undergoing a major renovation in downtown La Crosse.
The office (formerly Beadle-Ewing Insurance) had been next door at 602 State St. since the 1960s.
Tim Kakuska, who merged his Beadle-Ewing agency into Robertson Ryan in 2006 and now is a vice president and partner in Robertson Ryan, said he bought the building at 120-124 N. Sixth St. last October. He owned the State Street building and had it demolished about a month ago to create parking for businesses in the Sixth Street building.
The local Robertson Ryan office occupies most of the first floor in the two-story building, which was built for the Cameron Motor Car Co. dealership in 1926. The renovation includes restoring the large showroom windows, original brickwork and other interior and exterior features. Exterior construction work is expected to be completed by late November, Kakuska said.
With headquarters in Milwaukee, Robertson Ryan says it is the largest independent agency in Wisconsin and the 53rd largest privately held agency in the nation. For more information, visit www.robertsonryan.com.
---
Sheri Betz and Ya Sayaovang opened Little Feet & Helpful Hands Childcare and Preschool on Oct. 2 at 3900 Circle Drive in the Cedar Creek Business Park along County Hwy. OT in Holmen.
The daycare center's grand opening will be from noon to 2 p.m. Saturday, Oct. 21, with tours, a performance by Hans Mayer, face painting and more. The event is open to the public.
The center cares for children ages 6 weeks to 5 years and is licensed for 61 children. Hours are 6 a.m. to 6 p.m. Monday through Friday.
Betz and Sayaovang both taught first grade for many years before resigning from their teaching positions this year to start the new business. "Sheri has some experience working in the day care setting," Sayaovang said.