Spring Grove Soda Pop has opened a retail store at 149 W. Main St. in downtown Spring Grove, Minn. And it plans to build a new warehouse/distribution facility next year and a new bottling plant by 2022.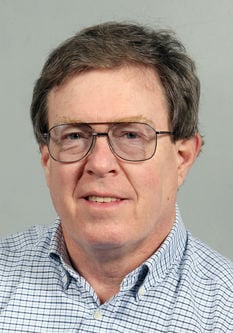 The Sugar Shack opened May 12 and sells Spring Grove pop, other brands of old-fashioned pop, old-fashioned candy and toys, comic books and Spring Grove Soda Pop apparel, Bob Hansen said. He and his wife, Dawn, bought the business in 2003.
The new store's hours are 10 a.m. to 5 p.m. Wednesday through Saturday, noon to 3 p.m. Sunday and closed Monday and Tuesday. Its grand opening will be during the community's Homecoming celebration June 21-25.
For more information, call the store at 507-498-3437 or visit its Facebook page.
The store will move to Spring Grove Soda Pop's new warehouse/distribution facility, which is expected to be built next year in the business park in the east end of Spring Grove.
The Hansens also plan to build a new bottling plant in the business park by 2022 to accommodate growth in sales of Spring Grove Soda Pop and in its contract bottling for other soda pop companies. The state of Minnesota recently announced a $417,000 grant to Spring Grove to help extend sewer service to the business park.
The Hansens plan to sell their current bottling and warehouse building, once the two new buildings are in operation. "At this point we have a couple people interested in it," Bob said.
---
May 20 was the last day for the Through the Grapevine restaurant at 129 S. Grant St. in downtown Houston, Minn.
But owner Rosemarie "Rosi" Korn-Buege and her daughter, Annette Jergenson, said they will continue making Rosi's authentic German sauces there for sale in several food stores in the region.
Korn-Buege, a native of Germany, had operated her German restaurant since 1997. She celebrated her 80th birthday in April, and for the past few years had been planning to cut back by leaving the restaurant business but continuing to make and sell her sauces to food stores.
---
Rebecca Hayes has opened Airmid Massage in Suite 200 at 29 S. Walnut St. in downtown La Crescent, Minn.
The La Crosse native opened her massage therapy business April 6. She received an associate degree in massage therapy from Minnesota Southeast Technical College in Winona in 2015, and worked in Chicago for two years before opening a practice in La Crescent.
"My roots are here, and I like the slower pace of life," Hayes said. She is trained in deep tissue, trigger point, myofascial release, sports massage, prenatal and postpartum massage, acupressure, reflexology and Reiki. She soon will offer craniosacral treatments.
Daytime and evening appointments are available. "And I will soon have walk-in hours on Sundays, probably from noon to 7 p.m.," Hayes said.
Airmid's grand opening will be from 5 to 8 p.m. June 16 in the event room at Corky's Pizza and Ice Cream, with refreshments, snacks and a screening at about 6:30 p.m. of "The Sacred Science" documentary about eight people with different illnesses going to the Amazon jungle looking for cures. Hayes also will show people her suite.
---
Communications Service Wisconsin, based in Portage, Wis., and which has an office at 3470 S. Losey Blvd. in La Crosse, has been acquired by BAYCOM and will assume the BAYCOM name.
BAYCOM is based in Green Bay. With the acquisition, it has a total of six locations including La Crosse. It provides voice, video and data products and services. For more information, visit www.baycominc.com.